Gotham marche dans les pas de The Flash et The Flash marche dans les pas de Gotham… Comme The CW, FOX passe à la vitesse supérieure en mettant à l'honneur les personnages secondaires de sa série. Deux featurettes-interviews sont pour l'instant proposées :  Jada Pinkett Smith est Fish Mooney (un personnage inédit) ; Robin Lord Taylor est Oswald Cobblepot (le futur Pingouin). En bonus, une image promotionnelle complètement inédite et la dernière bannière du show…
Tout le monde connait le Commissaire Gordon. Il est l'un des plus grands ennemis du monde criminel, un homme dont la réputation rime avec droit et ordre. Mais que savons nous de l'histoire de Gordon, de son ascension d'inspecteur débutant à commissaire de police ? Comment faut-il s'y prendre pour naviguer dans les multiples couches de corruption qui dirigent secrètement Gotham City, ce nid où sont nés les plus emblématiques vilains du monde ? Et quelles circonstances ont créé ces personnages hors du commun qui deviendront Catwoman, le Pingouin, le Sphinx, Double-Face et le Joker ?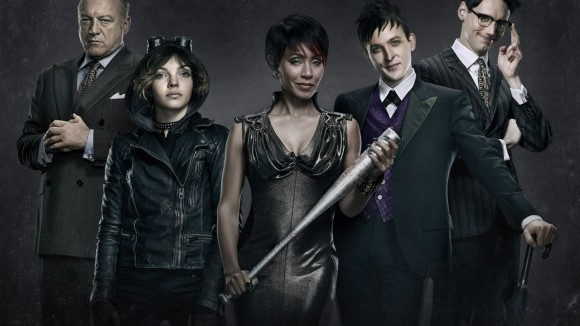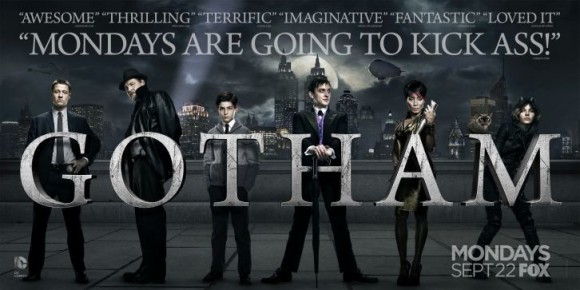 La série Gotham sera diffusée chaque lundi sur la chaîne FOX (et prochainement sur TF1), avec Ben McKenzie (Inspecteur James Gordon), David Mazouz (Bruce Wayne), Donal Logue (Harvey Bullock), Camren Bicondova (Selina Kyle), Zabryna Guevara (Sarah Essen), Erin Richards (Barbara Kean), Robin Lord Taylor (Oswald Cobblepot), Jada Pinkett Smith (Fish Mooney) et Drew Powell (Butch Gilzean).