Avec la Civil War qui approche, impossible de ne pas spéculer sur le rôle de la série Agents of S.H.I.E.L.D. ! Et si… Tony Stark remplace le S.H.I.E.L.D. par le H.A.M.M.E.R. Il devient le nouvel homme fort de la sécurité mondiale. Puis, dans Avengers 4, il reconnaît ses erreurs et démantèle l'organisation. Survient alors un coup de théâtre. Le Directeur Coulson réapparaît avec un S.H.I.E.L.D. complètement opérationnel, prêt à protéger le monde et à se battre contre Thanos ! Le rêve. Présentement, la série glisse vers Danse avec les stars… Qu'avez-vous pensé de cet épisode ?
Agents of S.H.I.E.L.D. – Saison 2 – Episode 4 – 'Face My Enemy' – Synopsis et extraits : Lors d'une mission visant à en apprendre plus sur les mystérieuses écritures, Coulson est attaqué par la seule personne en qui il peut avoir confiance : l'Agent Melinda May. Pendant ce temps, le reste de l'équipe se retrouve pris au piège dans une situation explosive, et c'est à Fitz de les sauver – mais le peut-il ?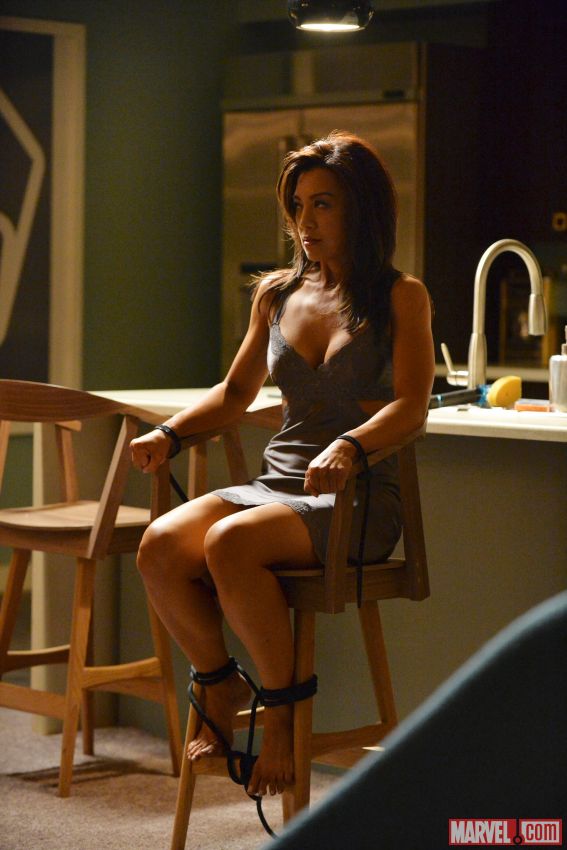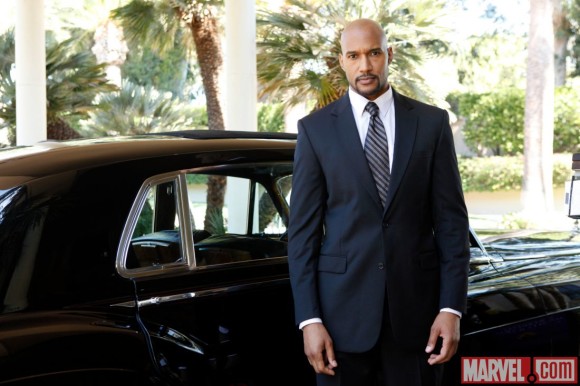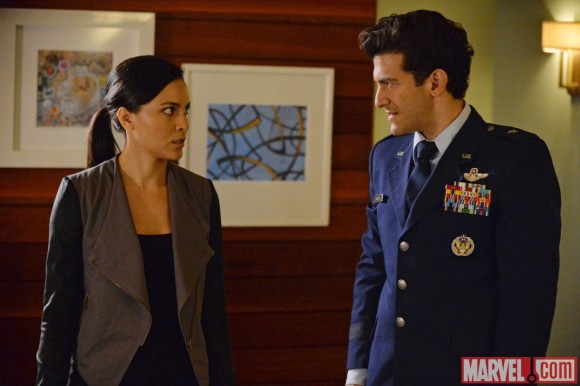 ————————————————–
Agents of S.H.I.E.L.D. – Saison 2 – Episode 5 – 'A Hen in the Wolf House' – Preview : L'équipe de Coulson se heurte à la magnifique et mortelle Bobbi Morse – la chef de la sécurité de l'HYDRA. Pendant ce temps, le père de Skye force Raina à le réunir avec sa fille, quel qu'en soit le prix.
La série Agents of S.H.I.E.L.D. est diffusée chaque mardi sur ABC (et prochainement sur M6), avec Clark Gregg (Directeur Phil Coulson), Ming-Na Wen (Agent Melinda May), Brett Dalton (Grant Ward), Chloe Bennet (Agent Skye), Iain De Caestecker (Agent Leo Fitz), Elizabeth Henstridge (Agent Jemma Simmons) et Nick Blood (Agent Lance Hunter).