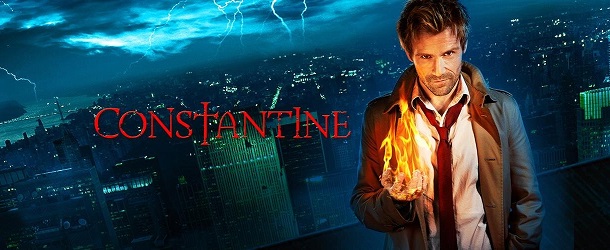 Hier soir, qui était devant sa télé pour découvrir le pilote de Constantine ? Pas grand monde. Le premier épisode de la série fantastique a captivé 4.28 millions de curieux (chiffre définitif). Difficile d'attirer les foules un vendredi, qui plus est à 22 heures. A titre de comparaison, voici le démarrage des autres séries super-héroïques : Arrow (4.14 millions), The Flash (4.83 millions), Gotham (8.21 millions), Agents of S.H.I.E.L.D. (12.12 millions).
Même si les horaires sont différents, force est de constater que la grande chaîne NBC est battue par la 'petite' chaîne The CW (The Flash). Sur la cible préférée des annonceurs, les 18-49 ans, Constantine réalise un taux modeste de 1.4%. La marge de sécurité est faible… La faute au championnat de baseball diffusé sur FOX (9.95 millions/2.7% à 22h30) ? L'avenir le dira !
La série Constantine est diffusée chaque vendredi sur la chaîne NBC, avec Matt Ryan (John Constantine), Angelica Celaya (Zed Martin), Harold Perrineau (Manny), Charles Halford (Chas), Michael James Shaw (Papa Midnite) et Emmett J. Scanlan (Jim Corrigan).