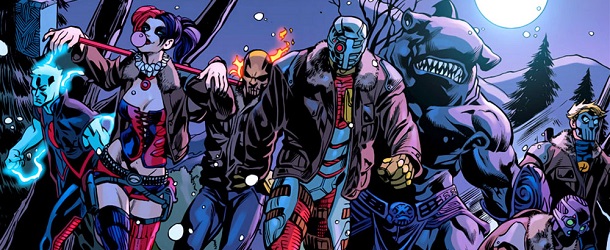 On fait le point sur Suicide Squad ! The Hollywood Reporter vient de révéler plusieurs petites informations sur le premier blockbuster post-Batman v Superman : Dawn of Justice. La pré-production débutera en février prochain aux Pinewood Toronto Studios (Canada). Nom de code pour ne pas attirer les curieux : Bravo 14. Il faudra ensuite compter sur quatre mois de tournage (mi-avril à fin août).
Le site ajoute que les « discussions finales » ont commencé pour Jai Courtney (Deadshot ?), Tom Hardy (Rick Flagg ?), Margot Robbie (Harley Quinn ?) et Jared Leto (le Joker ?). Le rire du nouveau Joker résonnera-t-il dans les allées de la prochaine Comic-Con ? C'est bien parti ! Sachez enfin qu'un certain Colin Wilson assurera la production (Avatar, John Carter, Zero Dark Thirty) aux côtés de Charles Roven et Richard Suckle.
Suicide Squad est réalisé par David Ayer et sort aux États-Unis le 5 août 2016.