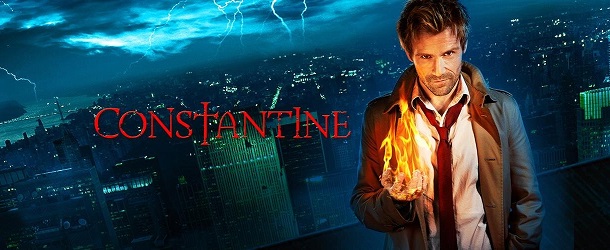 C'est le flou absolu, la chaîne NBC n'a toujours pas pipé mot… Le mois prochain, la première saison de Constantine s'achève avec 'Angels and Ministers of Grace' (6 février) et 'Waiting for the Man' (13 février). Et après ? Mystère. Présentement, il est temps pour nous de saluer les 'anciens' personnages du show. Cette semaine, John Constantine retrouve Ritchie Simpson. Et dans le dernier épisode, il recroisera la route de [Papa Midnite et de Jim Corrigan] !
Constantine – Saison 1 – Episode 11 – 'A Whole World Out There' – Synopsis et extraits : Manny envoie John aider un vieil ami, Ritchie Simpson, à l'Université Ivy, où un groupe d'étudiants a trouvé un passage vers une dimension alternative, une dimension où ils croisent la route d'un tueur maniaque.
——————————————–
Constantine – Saison 1 – Episode 12 – 'Angels and Ministers of Grace' – Preview : Quand John se rend dans un hôpital pour enquêter sur une mystérieuse attaque, il recrute Manny contre son gré pour l'aider. Pendant ce temps, Zed est victime d'un problème de santé qui remet en question la source de ses visions.
La série Constantine est diffusée chaque vendredi sur la chaîne NBC, avec Matt Ryan (John Constantine), Angelica Celaya (Zed Martin), Charles Halford (Chas), Harold Perrineau (Manny), Michael James Shaw (Papa Midnite) et Emmett J. Scanlan (Jim Corrigan).