Chic, un épisode léger et fun ! Dans 'Crazy for You' (3 février), Barry Allen va visiblement décélérer et prendre du bon temps avec une nouvelle venue, Linda Park (Malese Jow, une des stars de Star-Crossed). L'encapé le plus friendzoné de l'histoire des séries super-héroïques l'a bien mérité ! Mais que ceux qui ne goûtent guère aux intrigues romantiques – un ingrédient pourtant essentiel dans les comics – se rassurent, la quête du bouillonnant Firestorm est toujours au programme…
The Flash – Saison 1 – Episode 12 – 'Crazy for You' : Caitlin décide qu'elle et Barry doivent tourner la page Ronnie et Iris. Pour trouver l'amour, elle l'invite à une soirée karaoké dans un bar local. Caitlin n'arrive pas à établir une connexion romantique, mais Barry rencontre Linda Park, une journaliste sportive qui travaille pour le Central City Picture News, et il lui propose un rendez-vous. Quand Barry dit à Iris qu'il a rendez-vous, Iris est surprise par sa réaction. Pendant ce temps, Cisco considère l'offre dangereuse de Hartley et l'équipe recherche Shawna, une méta-humaine téléportrice, qui vient de piéger son petit ami Clay, emprisonné à Iron Heights. Quand Henry fouine pour aider Joe et Barry à résoudre le crime, il termine à l'infirmerie après avoir été brutalisé par ses codétenus.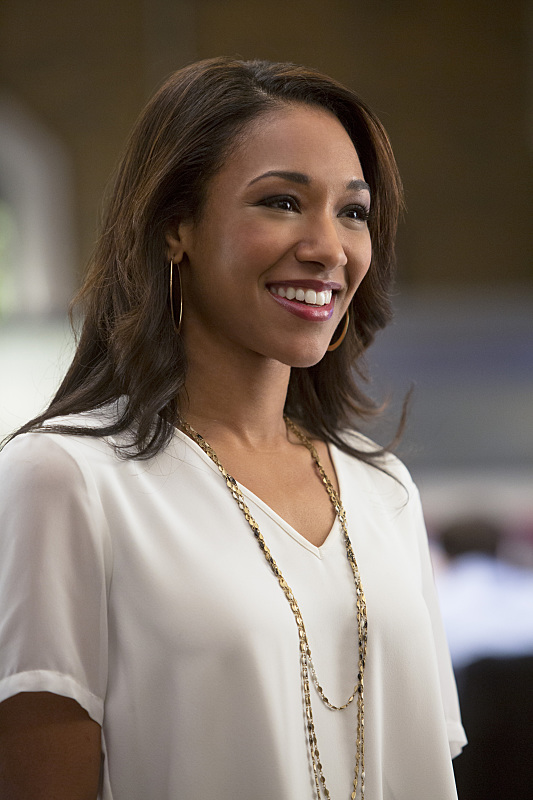 La série The Flash est diffusée chaque mardi sur la chaîne The CW (et prochainement sur TF1), avec Grant Gustin (Barry Allen/The Flash), Candice Patton (Iris West), Rick Cosnett (Eddie Thawne), Danielle Panabaker (Caitlin Snow), Carlos Valdes (Cisco Ramon), Tom Cavanagh (Harrison Wells) et Jesse L. Martin (Inspecteur West).