Après The Art of Level Seven (saison 1), place à The Art of Evolution (saison 2) ! Chaque semaine, jusqu'à la fin de la saison, Marvel Television mettra en ligne un nouveau poster d'Agents of S.H.I.E.L.D. (via Entertainment Weekly). La première pièce est signée par un géant des comics, Gabriele Dell'Otto, qui n'est autre que le co-créateur de Daisy Johnson (la 'vraie' Skye a été introduite dans les pages de Secret War). Ce poster, tiré à 100 exemplaires, sera mis en vente demain par Marvel, à 23h30. PS : pauvre Raina.
Agents of S.H.I.E.L.D. – Saison 2 – Episode 11 – 'Aftershocks' : L'équipe de Coulson doit gérer les conséquences de leur guerre avec l'HYDRA tandis que des révélations choquantes menacent de les déchirer. Au même moment, l'HYDRA mène une action dangereuse pouvant impliquer un traître au sein du S.H.I.E.L.D.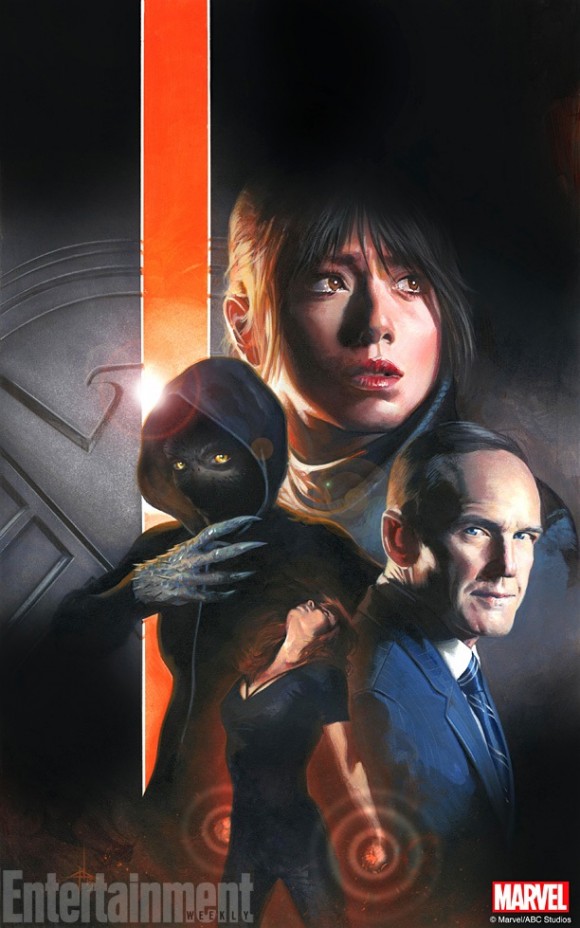 La série Agents of S.H.I.E.L.D. est diffusée chaque mardi sur ABC (et prochainement sur W9), avec Clark Gregg (Directeur Phil Coulson), Ming-Na Wen (Agent Melinda May), Brett Dalton (Grant Ward), Chloe Bennet (Agent Skye), Iain De Caestecker (Agent Leo Fitz), Elizabeth Henstridge (Agent Jemma Simmons), Nick Blood (Lance Hunter) et Adrianne Palicki (Bobbi Morse).