The Art of Evolution, semaine 2 (via Entertainment Weekly) ! L'affiche du prochain épisode est signée Marcos Martin, un dessinateur de comics qui s'est récemment illustré sur les séries The Amazing Spider-Man et Daredevil. Mais l'info du jour, c'est le lancement d'une websérie en cinq parties intitulée 'Double Agent'. Voici le pitch : le nouvel assistant de production d'Agents of S.H.I.E.L.D. est un agent double travaillant pour The Mastermind, un mystérieux individu qui lui demande d'espionner les coulisses du show… Ce programme est sponsorisé par la marque Lexus. Cela rappelle un peu 'Blood Rush', la websérie Arrow sponsorisée par Bose.
Agents of S.H.I.E.L.D. – Saison 2 – Episode 12 – 'Who You Really Are' : Coulson et l'équipe viennent en aide à une Lady Sif confuse, qui a perdu la mémoire après avoir combattu un mystérieux guerrier, un guerrier dont la véritable mission va envoyer des ondes de choc à travers le S.H.I.E.L.D. Pendant ce temps, Bobbi et Mack continuent de cacher leur vraie mission à tous ceux qui sont près d'eux.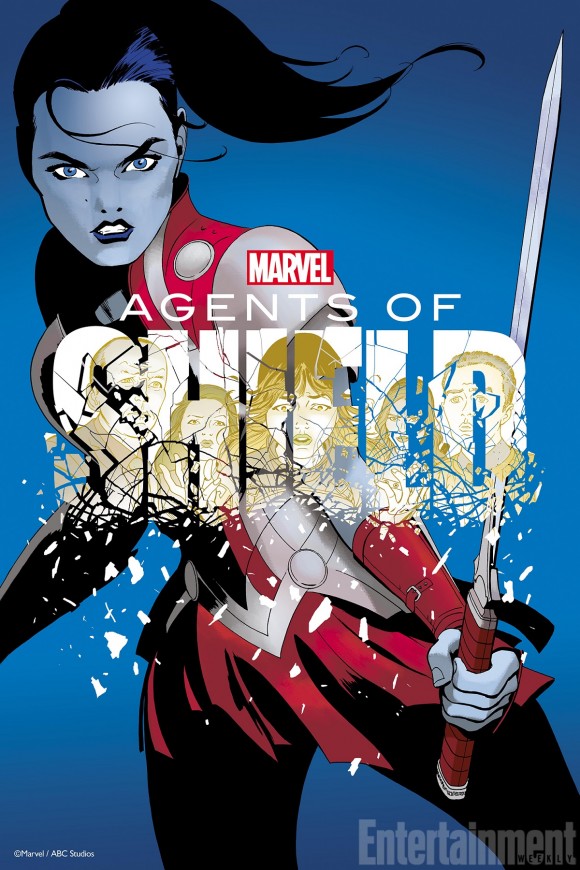 ——————————————-
La série Agents of S.H.I.E.L.D. est diffusée chaque mardi sur ABC (et prochainement sur W9), avec Clark Gregg (Directeur Phil Coulson), Ming-Na Wen (Agent Melinda May), Brett Dalton (Grant Ward), Chloe Bennet (Agent Skye), Iain De Caestecker (Agent Leo Fitz), Elizabeth Henstridge (Agent Jemma Simmons), Nick Blood (Lance Hunter) et Adrianne Palicki (Bobbi Morse).