Un retour (la Suicide Squad), un mariage (John Diggle et Lyla Michaels), un affrontement très attendu (Arrow vs. The Atom)… L'épisode 'Suicidal Tendencies' s'annonce plus que copieux (25 mars) ! Comme vous le voyez, Ray Palmer va tester son armure contre un super-héros. En terme d'action, cela nous donnera peut-être un bon avant-goût du futur spin-off. Enfin, on ne peut que se réjouir pour la Team Arrow, qui partage enfin un moment de bonheur. J'ai hâte de voir la tête de Diggle quand Deadshot va interrompre ses roucoulades !
Arrow – Saison 3 – Episode 17 – 'Suicidal Tendencies' : L'heure est à la fête pour Diggle et Lyla, ils se marient. Cependant, Deadshot interrompt leur lune de miel pour leur annoncer que la Suicide Squad s'est vue assigner une nouvelle mission – secourir le Sénateur des États-Unis Joseph Cray d'une prise d'otages en République de Kasnia. Amanda Waller expose la mission et leur présente la dernière recrue de l'équipe, Cupid. Pendant ce temps, Oliver découvre le costume de Ray, Atom. Les deux hommes ont une discussion musclée. Felicity et Ray traversent une mauvaise passe.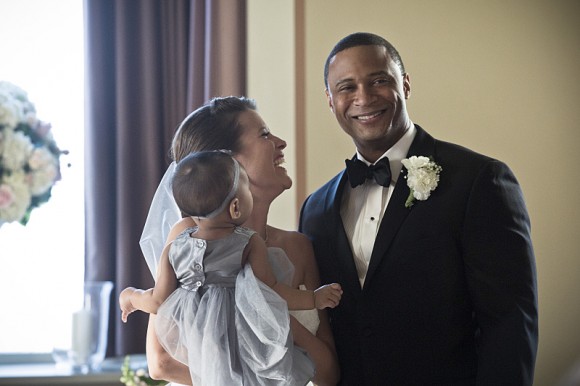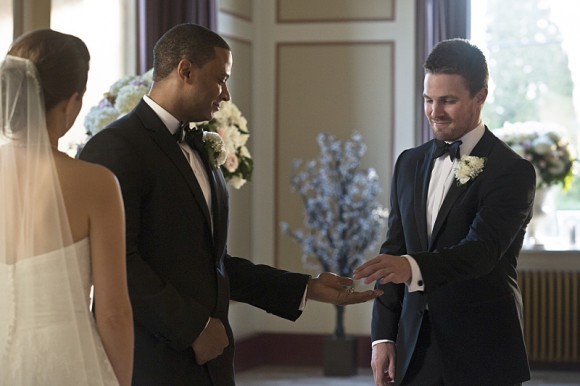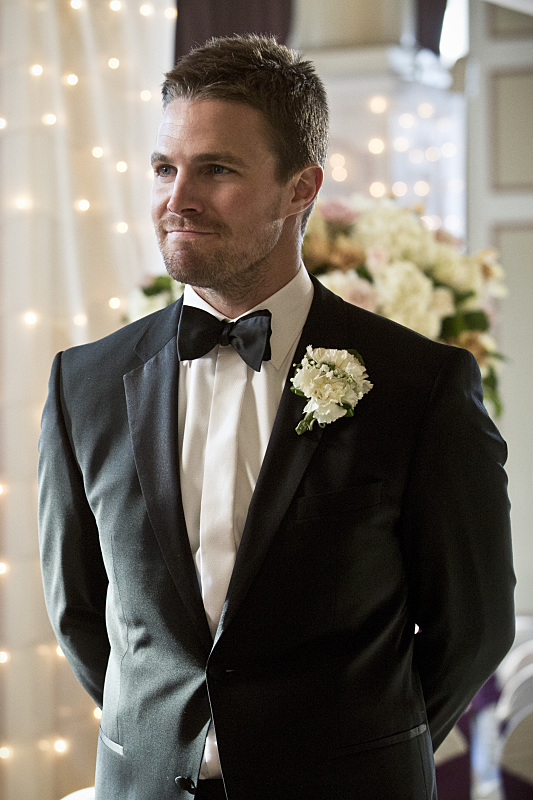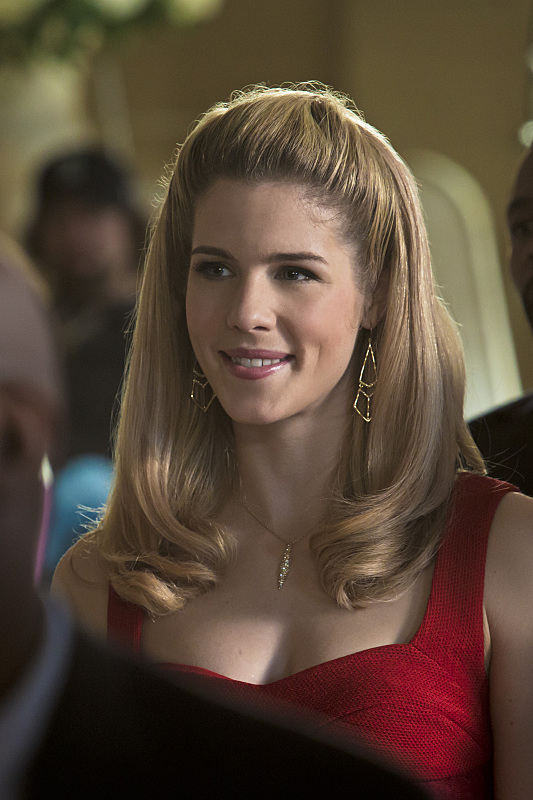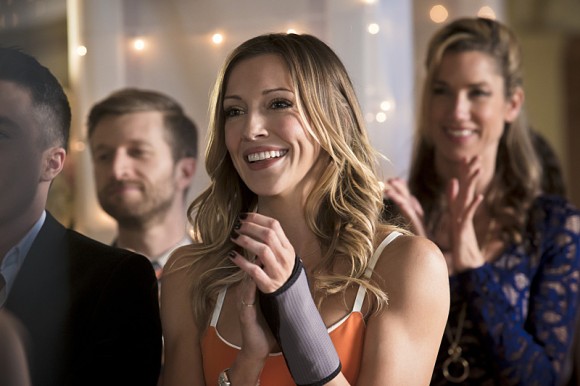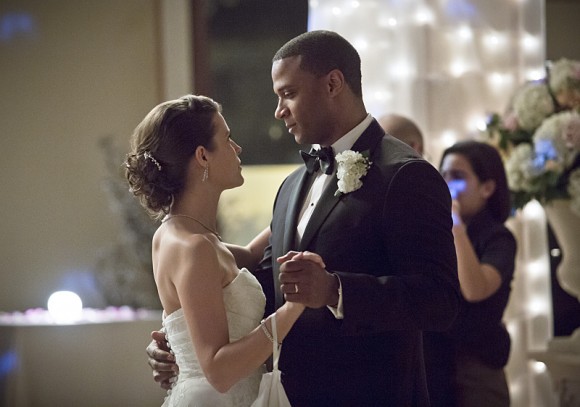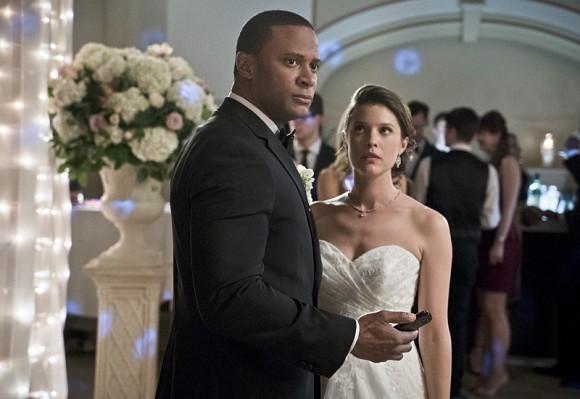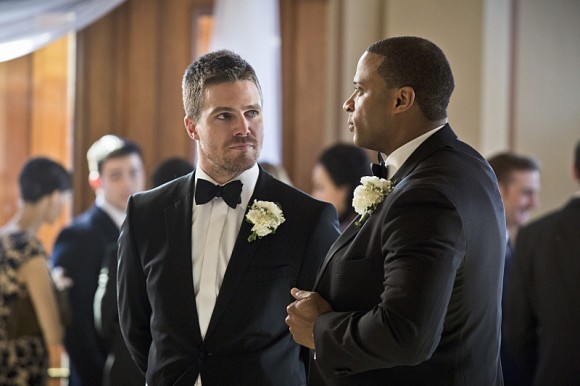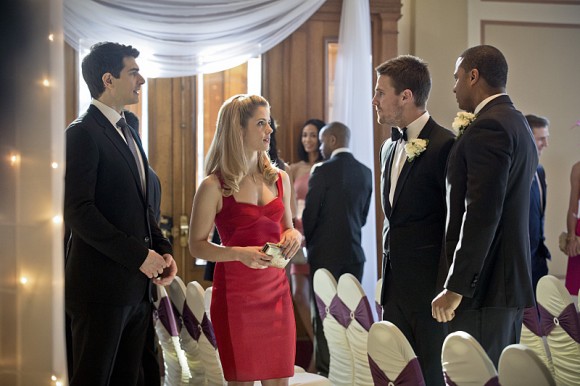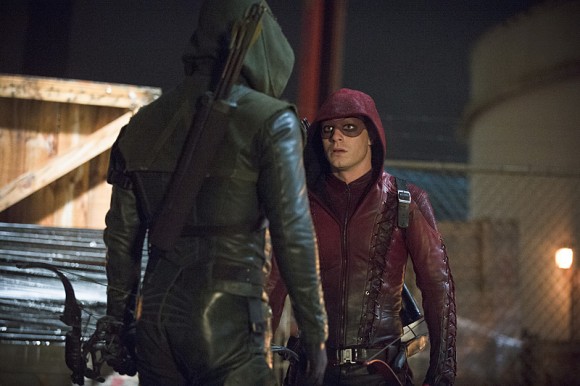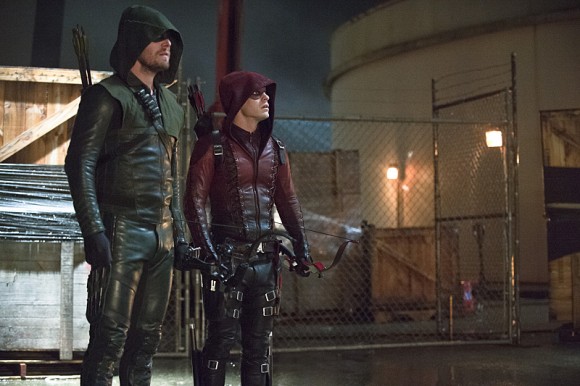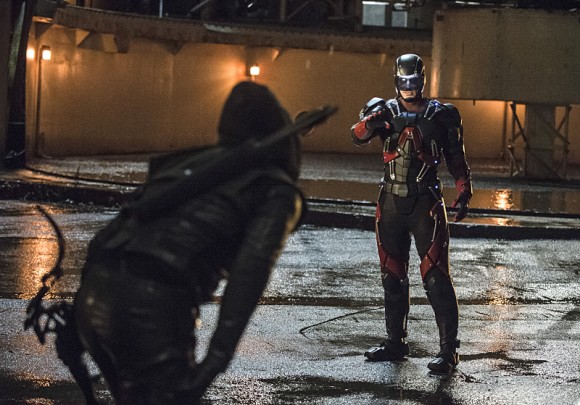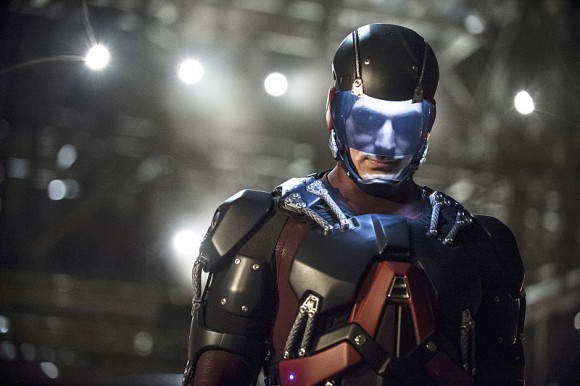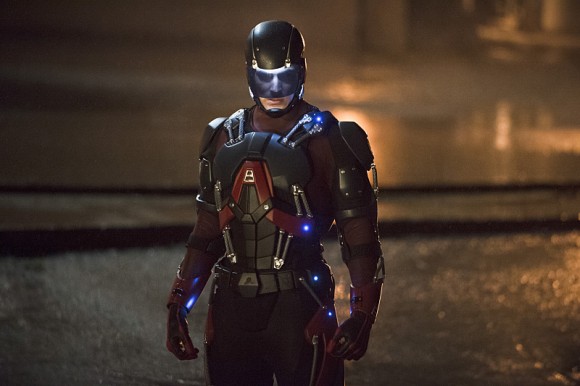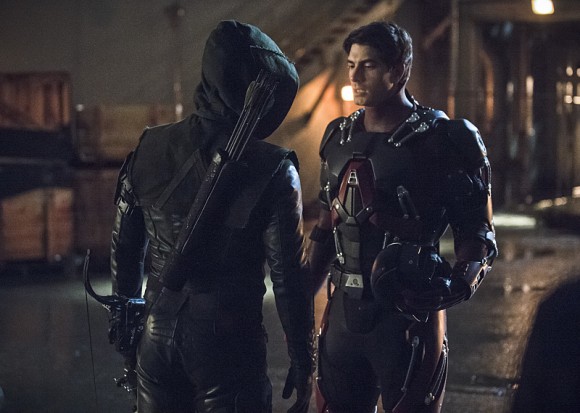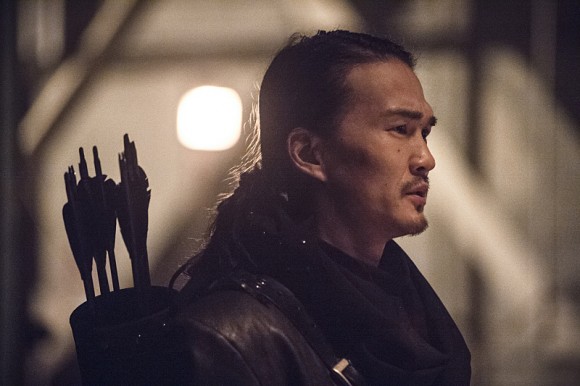 ——————————————–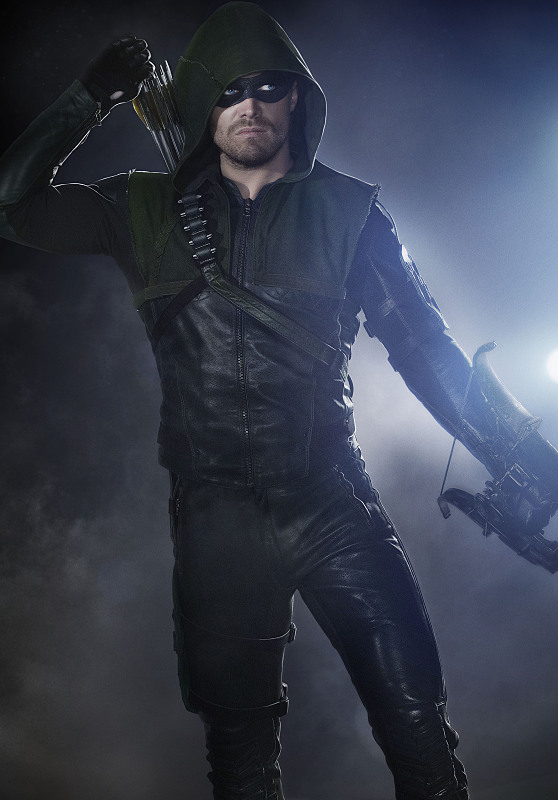 La série Arrow est diffusée chaque mercredi sur The CW, avec Stephen Amell (Oliver Queen), Katie Cassidy (Laurel Lance), David Ramsey (John Diggle), Emily Bett Rickards (Felicity Smoak), Willa Holland (Thea Queen), Colton Haynes (Roy Harper), John Barrowman (Malcom Merlyn), Paul Blackthorne (Quentin Lance) et Brandon Routh (Ray Palmer).