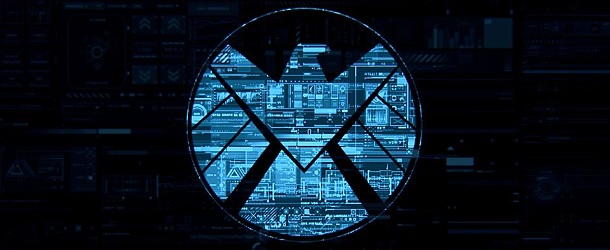 Comme pour Agent Carter, pas grand chose à se mettre sous la dent… Seule annonce digne de ce nom, l'introduction du super-vilain Lash, un personnage créé l'année dernière dans les pages de la série Inhuman. Dans la vie, Lash est juge et bourreau. Il tue ceux qu'il juge indigne d'être Inhumain. Bref, si vous avez récemment consommé de l'huile de poisson contaminée, faites attention ! Voilà, voilà (bis)… En même temps, c'est ce qui arrive quand la Comic-Con est début juillet. Rien à dire, rien à montrer. Reste l'ambiance !
Agents of S.H.I.E.L.D. revient pour une dynamique troisième saison remplie d'action, alors que le Directeur Phil Coulson (Clark Gregg) se lance dans une nouvelle mission mortelle et secrète pour protéger le monde de nouvelles menaces à la suite des guerres du S.H.I.E.L.D. contre l'HYDRA et une faction rebelle d'Inhumains.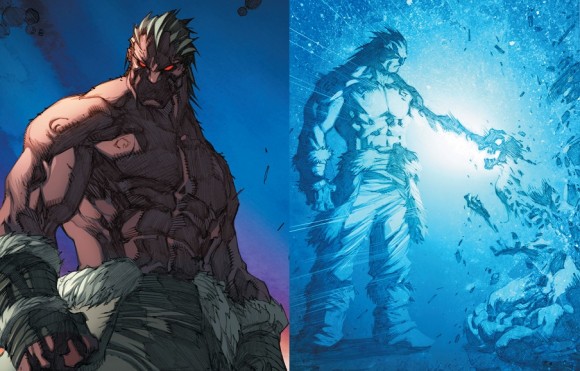 ——————————————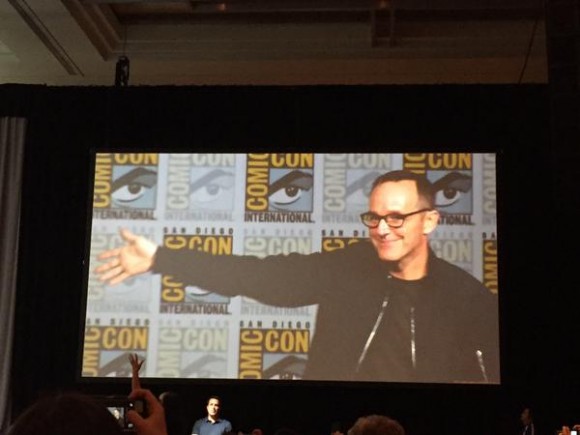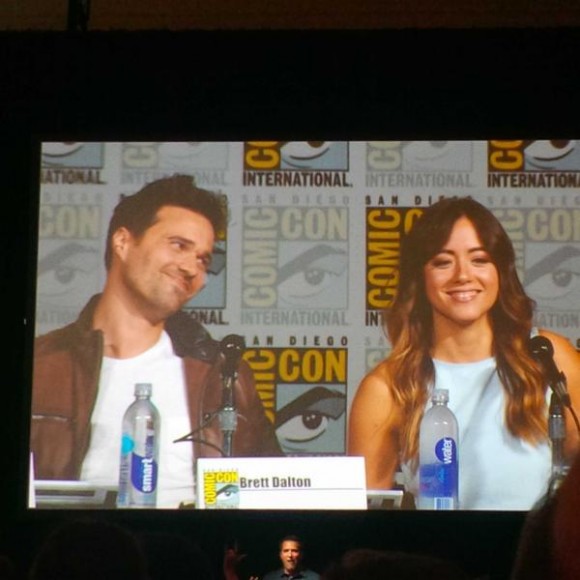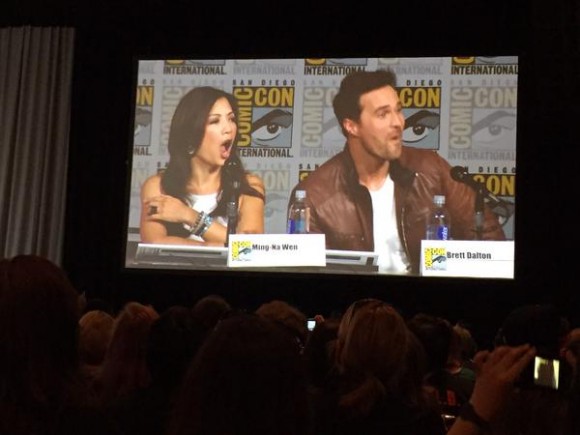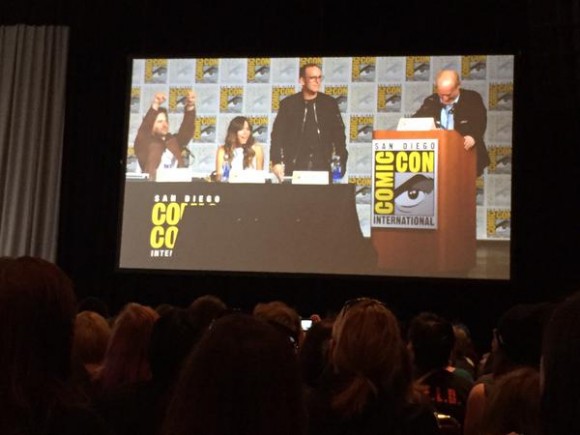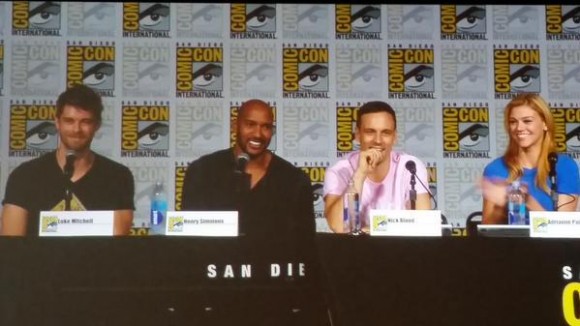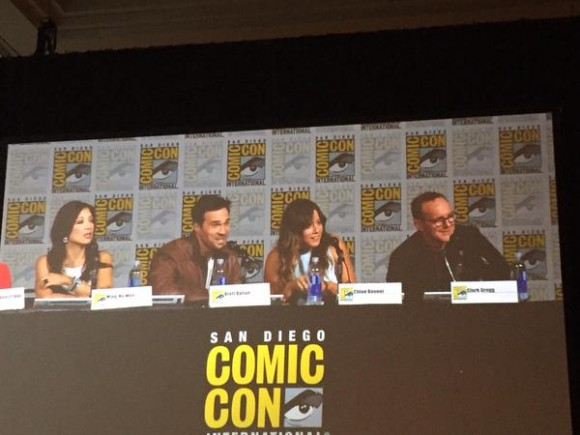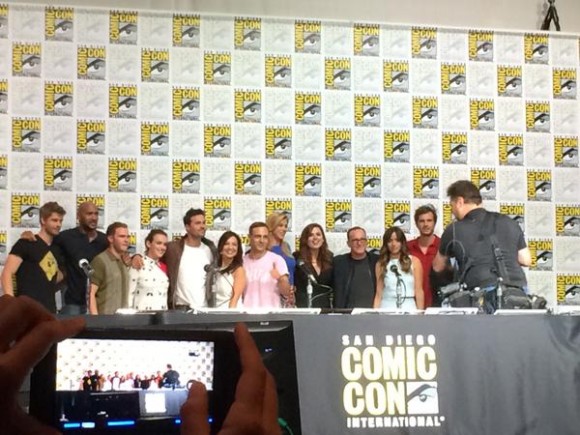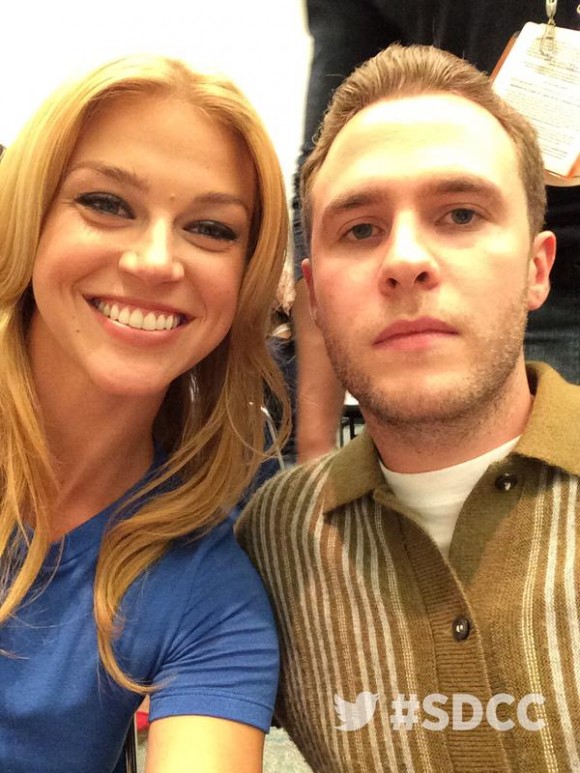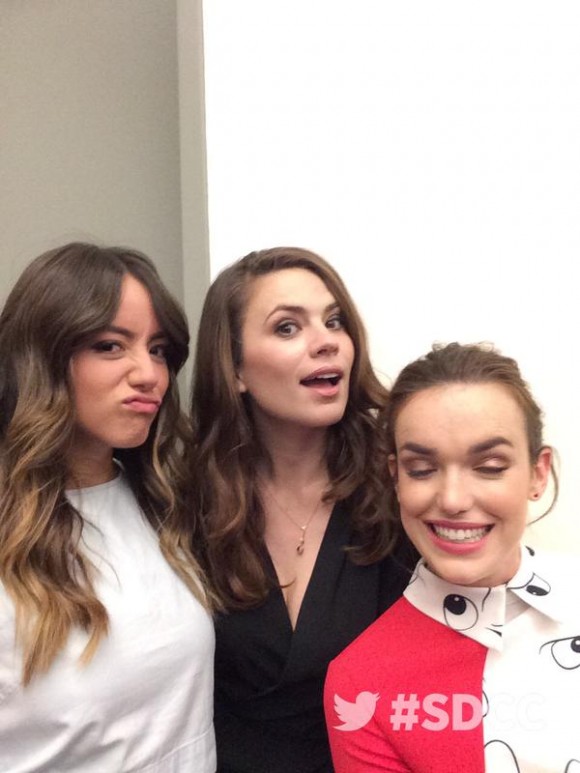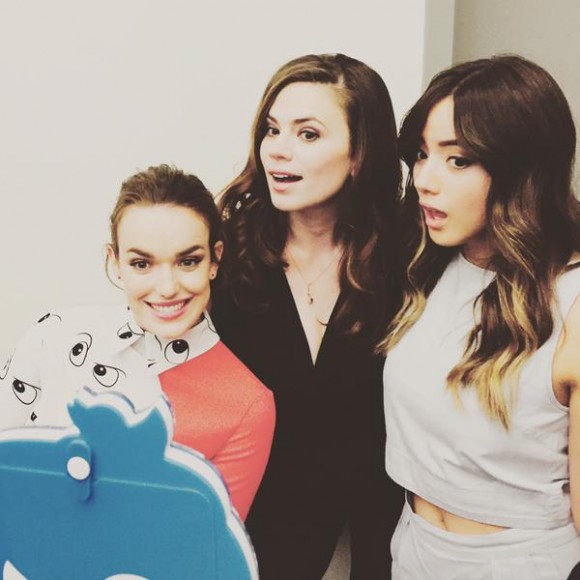 ——————————————
——————————————
#AgentsofSHIELD @ChloeBennet4 dubsmash war….calling you out @HayleyAtwell #JamesDarcy #AgentCarter #DJEZClark pic.twitter.com/I9kvDS8CqY

— Clark Gregg (@clarkgregg) 11 Juillet 2015
La série Agents of S.H.I.E.L.D. revient le 29 septembre sur ABC, avec Clark Gregg (Directeur Phil Coulson), Ming-Na Wen (Agent Melinda May), Brett Dalton (Grant Ward), Chloe Bennet (Agent Skye), Iain De Caestecker (Agent Leo Fitz), Elizabeth Henstridge (Agent Jemma Simmons), Nick Blood (Lance Hunter) et Adrianne Palicki (Bobbi Morse).