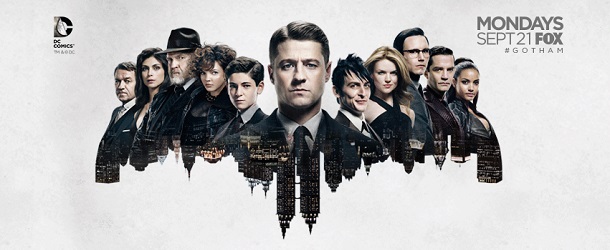 L'Inspecteur James Gordon pourra-t-il se regarder dans la glace après le season premiere de Gotham (21 septembre) ? C'est LA question de 'Damned If You Do…', dont voici le synopsis et toutes les images. Qui est ce type échappé de Kick-Ass, agenouillé devant Theo Galavan ? Tabitha Galavan nous fera-t-elle oublier Fish Mooney ? Barbara Kean fera-t-elle une bonne Harley Quinn ? A vos claviers !
Gotham – Saison 2 – Episode 1 – 'Damned If You Do…' : Le Pingouin est le Roi de Gotham. Après un remaniement du GCPD, la boussole morale de l'Inspecteur James Gordon vacille alors qu'il doit chercher l'aide du Pingouin. Pendant ce temps, Bruce Wayne continue d'explorer les secrets du bureau de son père, pendant que Theo Galavan et sa sœur, Tabitha, deviennent amis avec des alliés inattendus, un groupe de dangereux détenus échappés d'Arkham.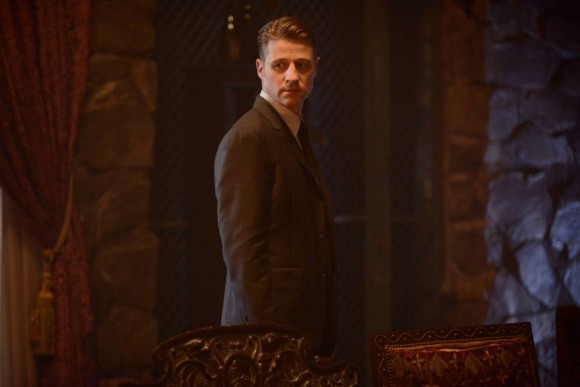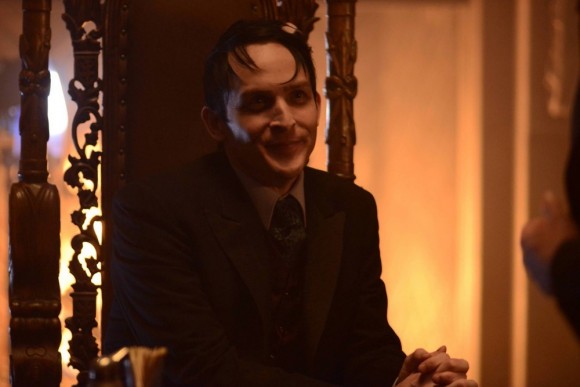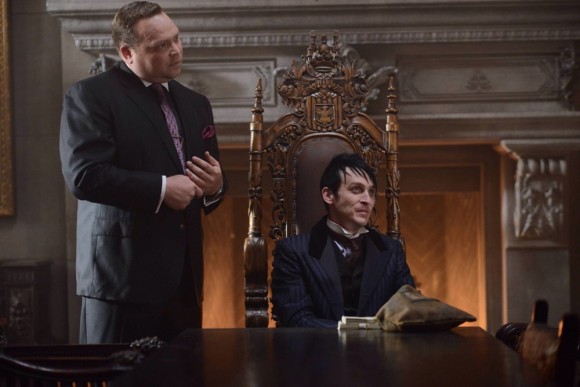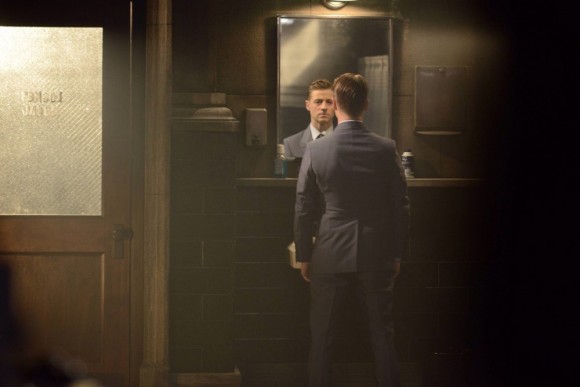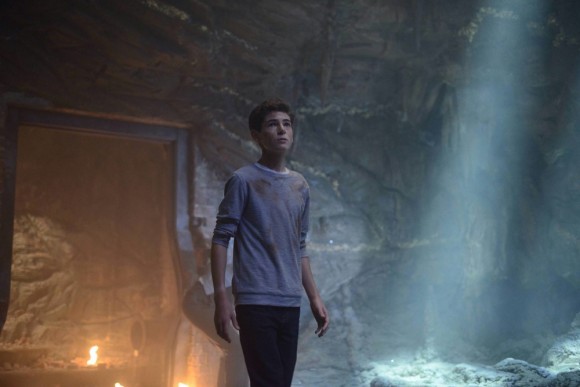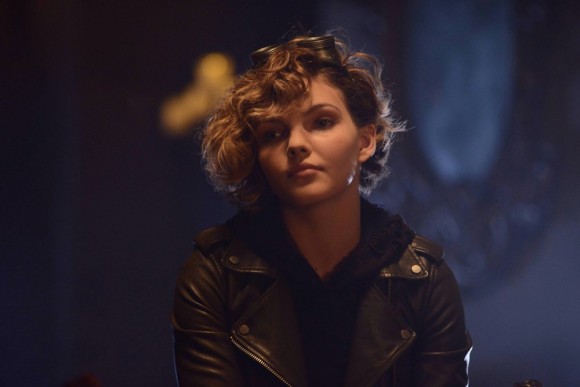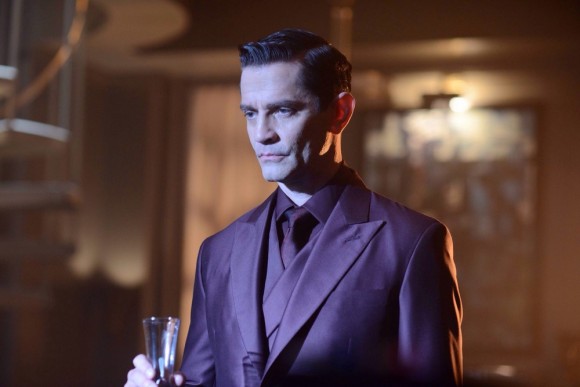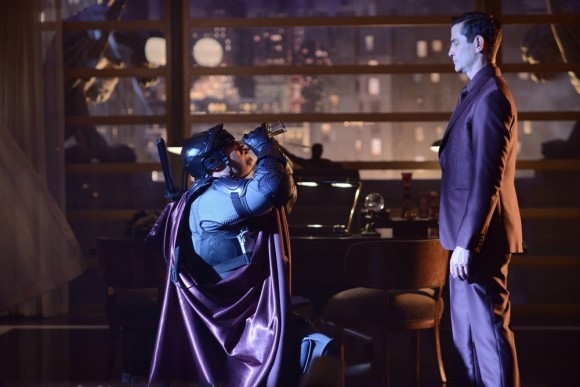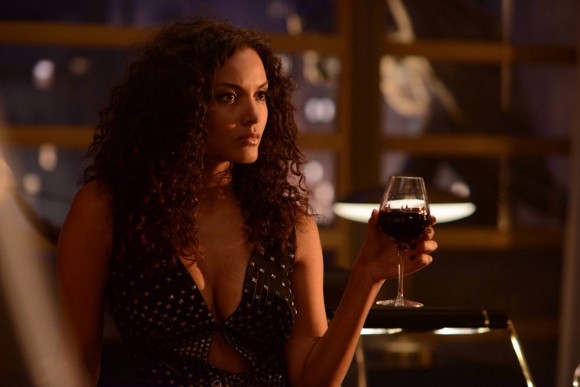 ——————————————————
Le spot 'Rise of the villains' :
La saison 1 en sept minutes :
La série Gotham revient le 21 septembre sur la chaîne FOX, avec Ben McKenzie (Inspecteur James Gordon), Donal Logue (Harvey Bullock), Michael Chiklis (Capitaine Nathaniel Barnes), Sean Pertwee (Alfred Pennyworth), Robin Lord Taylor (Oswald Cobblepot/le Pingouin), Erin Richards (Barbara Kean), David Mazouz (Bruce Wayne) et Camren Bicondova (Selina Kyle/Catwoman).