Punaise, ça claque ! A une petite semaine du retour de The Flash, le site DC Comics montre qui est le patron des séries super-héroïques avec un poster superbement simple et efficace : Barry Allen baignant dans la force véloce, tel un Chevalier Jedi immergé dans la Force. Tout son pouvoir ne sera pas de trop pour affronter Zoom, le méchant fantomatique de la saison 2, que l'on aperçoit pour la première fois dans une nouvelle vidéo promotionnelle…
Après la défaite d'Eobard Thawne, l'ennemi juré de Barry Allen, la Team Flash tourne rapidement son attention vers la singularité tourbillonnante qui se trouve au-dessus de Central City et qui consume tout sur son passage. Armé d'un cœur de héros et de la capacité de se mouvoir en super-vitesse, Barry part à l'assaut de l'œil de la singularité, mais sera-t-il réellement capable de sauver sa ville de la catastrophe imminente ?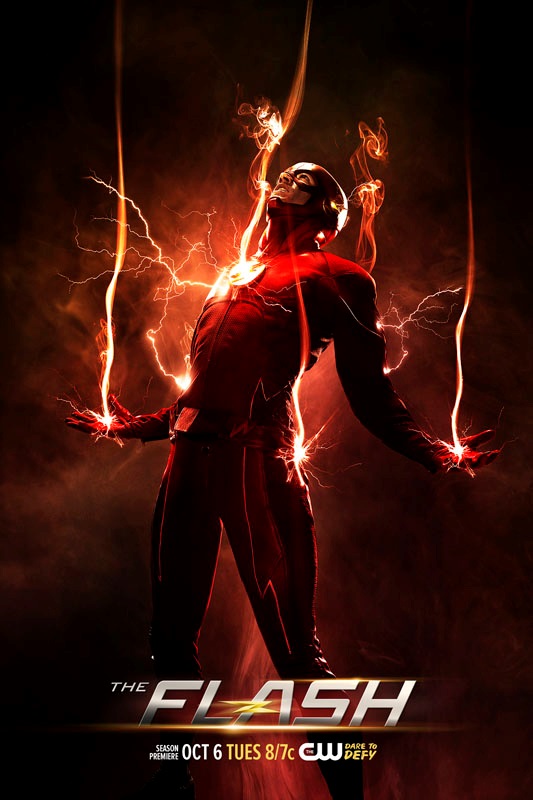 The Flash – Saison 2 – Bande annonce :
The Flash – Saisons 1 et 2 – Les effets visuels (partie 1) :
La série The Flash revient le 6 octobre sur la chaîne The CW, avec Grant Gustin (Barry Allen/The Flash), Candice Patton (Iris West), Rick Cosnett (Eddie Thawne), Danielle Panabaker (Caitlin Snow), Carlos Valdes (Cisco Ramon), Tom Cavanagh (Harrison Wells) et Jesse L. Martin (Inspecteur West).