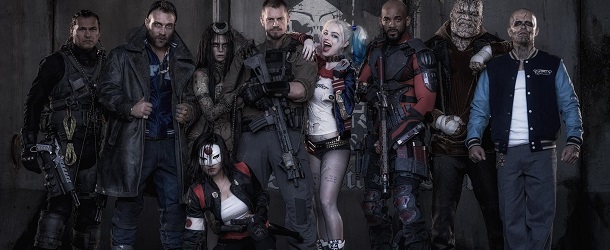 Le procédé est connu. Depuis 2013, Disney fait la promotion de l'Univers Cinématographique Marvel sur ABC (Agents of S.H.I.E.L.D.) à coup de documentaires et de bandes annonces exclusives. Prochain exemple en date, la diffusion, mardi 19 janvier à 20 heures, d'un documentaire intitulé Marvel's Captain America : 75 Heroic Years (juste avant les deux premiers épisodes de la saison 2 d'Agent Carter).
Le même soir, à 21 heures, la Warner s'essaiera à l'exercice sur The CW avec DC's Legends of Tomorrow : Their Time Is Now, un documentaire sur le spin-off d'Arrow/The Flash (deux jours avant la diffusion du pilote). Et à 21 heures 30, nous passerons du petit au grand écran avec DC Films Presents : Dawn of the Justice League, un documentaire sur l'Univers Cinématographique DC Comics, de Man of Steel à Wonder Woman.
Clou de la soirée ? La diffusion de la nouvelle bande annonce de Suicide Squad ! Une chouette reconnaissance pour la chaîne The CW, qui porte haut les couleurs de la Distinguée Concurrence depuis plusieurs années. Ces deux documentaires, d'une durée de trente minutes, seront précédés par le très attendu mid-season premiere de The Flash. Le plus beau dans tout ça, c'est que deux univers DC Comics vont cohabiter le temps d'une soirée !
Suicide Squad est réalisé par David Ayer et sort en France le 3 août 2016, avec Joel Kinnaman (Rick Flagg), Will Smith (Deadshot), Margot Robbie (Harley Quinn), Jai Courtney (Boomerang), Cara Delevingne (l'Enchanteresse), Jay Hernandez (El Diablo), Adewale Akinnuoye-Agbaje (Killer Croc), Karen Fukuhara (Katana), Adam Beach (Slipknot), Viola Davis (Amanda Waller) et Jared Leto (le Joker).