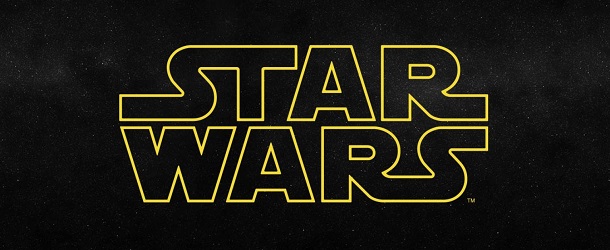 Aujourd'hui, c'est le Star Wars Day ! Pour ceux qui habitent au fin fond de la galaxie, voici le pourquoi du comment : en anglais, le 4 mai se dit 'May the fourth', ce qui donne phonétiquement « May the Fourth be with you ! » (« Que la Force soit avec vous ! »). En plein tournage de Star Wars : Episode VIII, Daisy Ridley nous souhaite donc un joyeux Star Wars Day et fait le point sur l'opération caritative Force for Change, entourée de BB-8, Ello Asty, Gial Ackbar et Vober Dand.
En bonus, vous trouverez deux photos de tournage partagées par Rian Johnson et deux vidéos : Star Wars : Le Réveil de la Force racontée avec des emojis et une parodie très réussie de la dernière scène du film. PS : pour ceux qui n'ont pas vu Star Wars : Le Réveil de la Force une centaine de fois, rappelons que le pilote abednedo Ello Asty est mort pendant la Bataille de la Base Starkiller. Donc… Option 1 : il a ressuscité grâce au sourire de Daisy Ridley. Option 2 : c'est son frère jumeau. Option 3 : on s'en fiche, c'est une vidéo promotionnelle.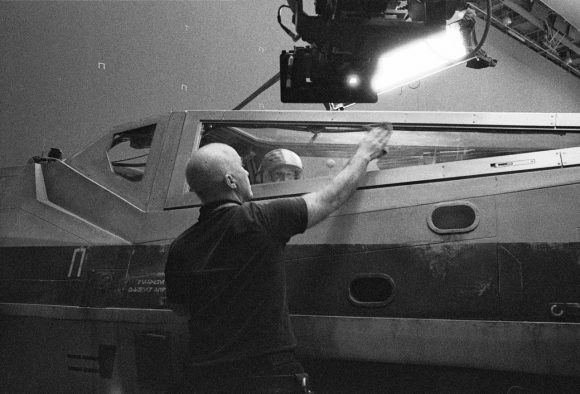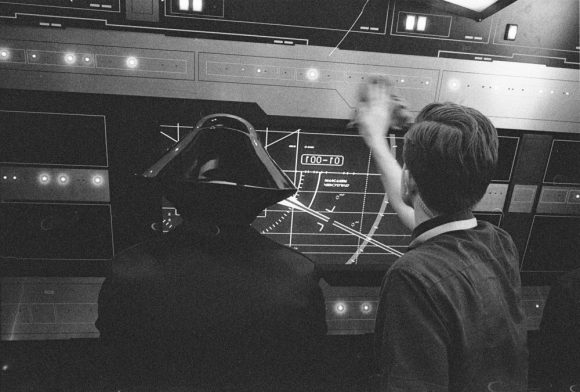 Star Wars : Episode VIII est réalisé par Rian Johnson et sort aux États-Unis le 15 décembre 2017, avec Mark Hamill (Luke Skywalker), Carrie Fisher (Leia Organa), Adam Driver (Kylo Ren), Daisy Ridley (Rey), John Boyega (Finn), Oscar Isaac (Poe Dameron), Lupita Nyong'o (Maz Kanata), Domhnall Gleeson (Général Hux), Anthony Daniels (C-3PO), Gwendoline Christie (Capitaine Phasma), Andy Serkis (Suprême Leader Snoke), Benicio Del Toro, Laura Dern et Kelly Marie Tran.