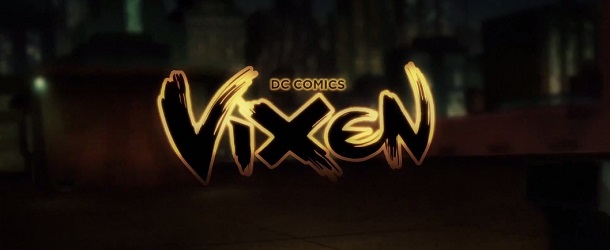 Ces dernières semaines, c'est la Vixen du passé – celle que nous verrons dans la saison 2 de Legends of Tomorrow – qui a fait l'actualité. Celle du présent, Mari McCabe, se rappelle à notre bon souvenir avec un premier extrait de ses nouvelles aventures animées. The Flash, Firestorm et Weather Wizard sont de la partie, doublés par leurs acteurs respectifs. Atom et Black Canary ont également été annoncés. Les six épisodes de la saison 2 de Vixen seront mis en ligne cet automne, toujours sur la plateforme CW Seed…
Originaire d'Afrique, les parents de Mari McCabe ont été tués par la cupidité locale, la corruption et la violence gratuite. Mais l'orpheline Mari a refusé de succomber aux terreurs qui l'entourent. Après avoir hérité de sa famille du totem Tantu, Mari accède aux pouvoirs des animaux – de la super-force d'un gorille à la vitesse d'un guépard. En tant que Vixen, elle se bat vaillamment pour protéger le monde de menaces comme celles qui ont emporté sa famille.
La web-série Vixen revient cet automne sur la plateforme CW Seed, avec Megalyn Echikunwoke (Mari McCabe/Vixen), Stephen Amell (Oliver Queen/The Arrow), Grant Gustin (Barry Allen/The Flash), Emily Bett Rickards (Felicity Smoak) et Carlos Valdes (Cisco Ramon).