On ne dirait pas comme ça, mais le plus grand crossover de l'histoire de l'Univers Télévisuel DC Comics approche à grands pas ! A trois semaines de l'événement, Stephen Amell, Grant Gustin et Melissa Benoist ont pris la pose pour Entertainment Weekly (les photos intérieures, avec Caity Lotz et Brandon Routh, ne sont pas encore disponibles).
Pour rappel, voici ce qui nous attend. Du 28 novembre au 1er décembre, Supergirl (lundi), The Flash (mardi), Arrow (mercredi) et Legends of Tomorrow (jeudi) seront liées par une même intrigue, intitulée 'Invasion !'. Tout ce petit monde affrontera les Dominators, des extraterrestres qui peuvent contrôler les esprits et qui se sentent menacés par la montée en puissance des méta-humains. Contrôle mental, super-héros… C'est la tradition, les encapés vont d'abord se battre entre eux avant de s'allier !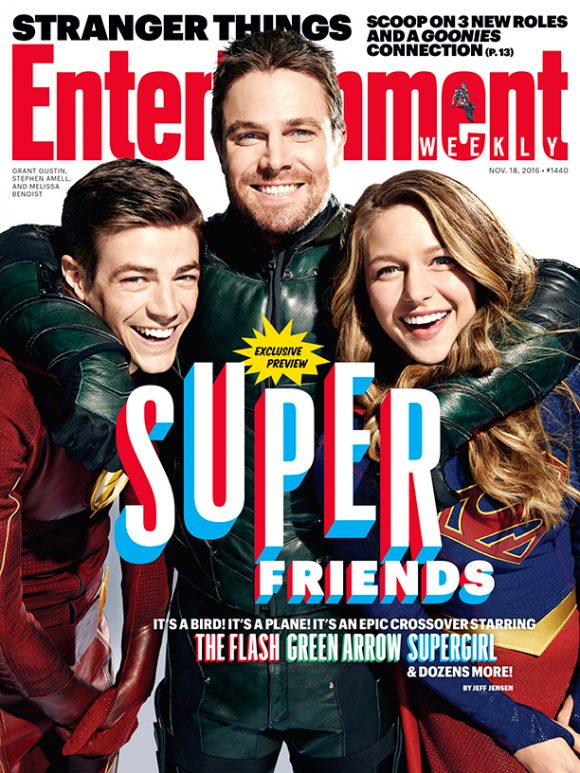 La série Supergirl est diffusée chaque lundi sur la chaîne The CW, avec Melissa Benoist (Kara Danvers/Supergirl), Calista Flockhart (Cat Grant), Chyler Leigh (Alex Danvers), Mehcad Brooks (James Olsen), David Harewood (Hank Henshaw), Jeremy Jordan (Winslow 'Winn' Schott), Dean Cain (Dr Jeremiah Danvers) et Helen Slater (Dr Eliza Danvers).