Un gala et tout vole en éclats… Des flashbacks, quelques mots sur le Staff of One, des enfants qui se rapprochent dangereusement de leurs parents, l'envol de Karolina Dean, Jonah qui entre en scène et… Molly Hernandez qui est officiellement le personnage le plus bête de l'Univers Cinématographique Marvel ! Elle a 14 ans, mais tout de même… On saluera également le caméo de Stan Lee, aussi court que bien placé. The Man est présent dans Agents of S.H.I.E.L.D., Agent Carter, The Gifted et Runaways. Il a 'raté' Inhumans. Bien joué ! Grosse pensée pour Frank Dean (« Je peux vous voler votre femme. Juste un moment. »). Être trompé, ne pas être le père de sa fille et avoir la mémoire effacée au profit d'un être de lumière serial killer, cela ne doit pas être facile tous les jours !
Runaways – Saison 1 – Episode 6 – 'Metamorphosis' : Pendant le gala du PRIDE, les enfants mettent en branle un nouveau plan pour neutraliser définitivement leurs parents. Alors que la soirée se déroule, les drames personnels de chacun menacent de faire dérailler leurs plans.
Silencing parents is a power everyone needs. Don't miss today's brand new episode of #MarvelRunaways, only on @hulu. pic.twitter.com/Eket2Mjf4c

— Marvel's Runaways (@runaways) 13 décembre 2017
Finding the truth means taking risks. Watch the new episode of #MarvelsRunaways tomorrow, only on @Hulu. pic.twitter.com/XbmNQyqJWy

— Marvel's Runaways (@runaways) 11 décembre 2017
When Alex Wilder gets the squad back together 😝 pic.twitter.com/CvUE4xsD6n

— Marvel's Runaways (@runaways) 10 décembre 2017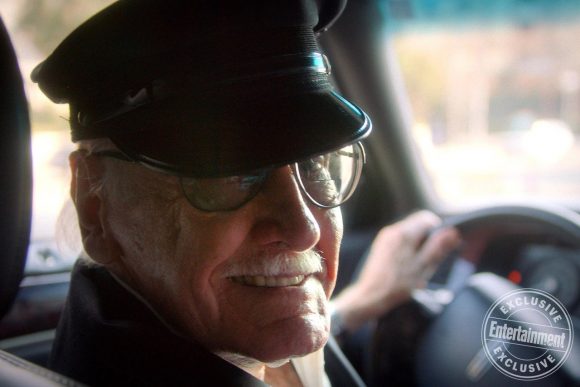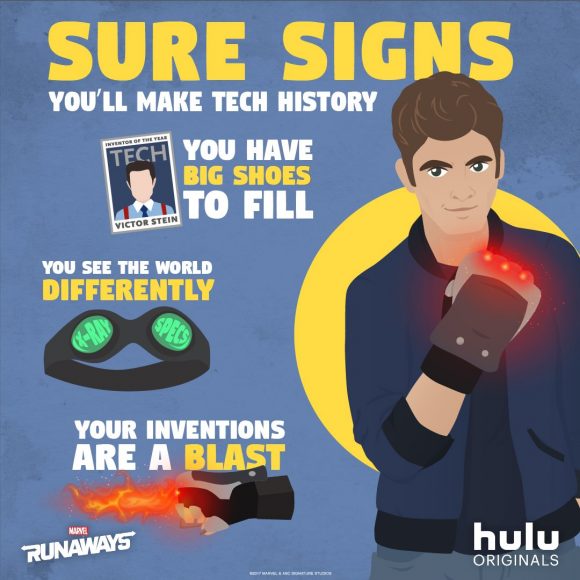 ————————————————–
Runaways – Saison 1 – Episode 7 – 'Refraction' : A la journée portes ouvertes d'Atlas, nos parents et les enfants sont réunis après les révélations du gala. Mais pour une des familles, cet événement scolaire n'est que le début du drame.
La série Runaways est diffusée chaque mardi sur la plateforme Hulu, avec Rhenzy Feliz (Alex Wilder), Lyrica Okano (Nico Minoru), Virginia Gardner (Karolina Dean), Ariela Barer (Gert Yorkes), Gregg Sulkin (Chase Stein) et Allegra Acosta (Molly Hernandez).