Une pluie de nouvelles images et une featurette inédite intitulée 'Les femmes prennent le contrôle'… Le doute n'est plus permis, Jessica Jones revient dans une semaine, tout pile ! C'est fou, c'est déjà la huitième saison Marvel Television/Netflix. J'ai hâte d'entendre David Tennant susurrer de nouveau son célèbre « Jessicaaaaaa ». D'ici-là, croisons les doigts pour quelques posters-personnages, c'est la seule chose qui nous manque !
Jessica Jones, la détective privée la plus dure à cuire de New York, est de retour. Confrontée à une kyrielle de mensonges, elle questionne tout pour découvrir la vérité, d'autant que cette fois-ci, l'affaire est plus personnelle que jamais.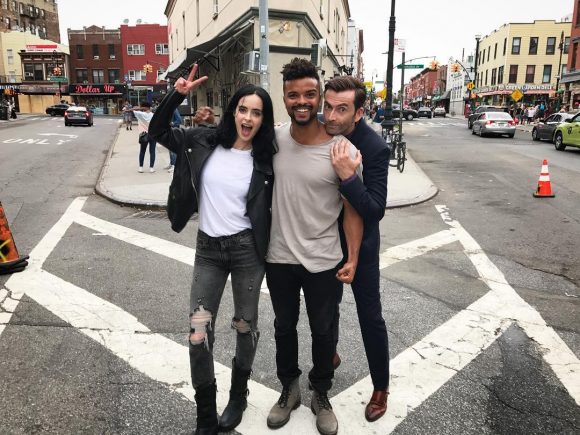 Can't come to the phone right now… or ever. pic.twitter.com/mUH66InNIn

— Jessica Jones (@JessicaJones) 26 février 2018
La série Jessica Jones revient le 8 mars 2018 sur Netflix (VF et VOST), avec Krysten Ritter (Jessica Jones), Rachael Taylor (Patricia 'Trish' Walker), Eka Darville (Malcolm), Carrie-Anne Moss (Jeryn 'Jeri' Hogarth), David Tennant (Kilgrave), Leah Gibson (Ingrid) et Janet McTeer.