Devinez qui va transformer le procès d'Oliver Queen en enfer… C'est l'actrice Catherine Dent (Alexa Van Owen), plus connue sous le nom du Général Hale dans Agents of S.H.I.E.L.D. ! Le monde des séries super-héroïques est vraiment petit. Quelqu'un se dévoue pour compter le nombre de fois où Oliver Queen a été arrêté ? Reconnaissons que cette fois, cela semble être la bonne. Plus que deux épisodes avant un « Je suis Green Arrow. » face caméra ? Attention, les images ci-dessous spoilent un chouette caméo…
Arrow – Saison 6 – Episode 21 – 'Docket No. 11-19-41-73' : La pression monte pour Oliver qui commence à se demander s'il va tout perdre dans sa bataille pour sauver Star City. Un visage familier est de retour.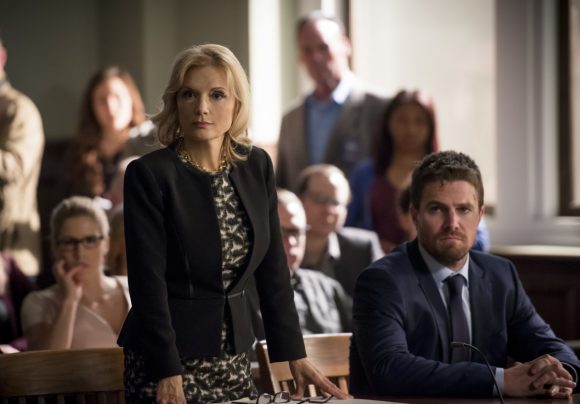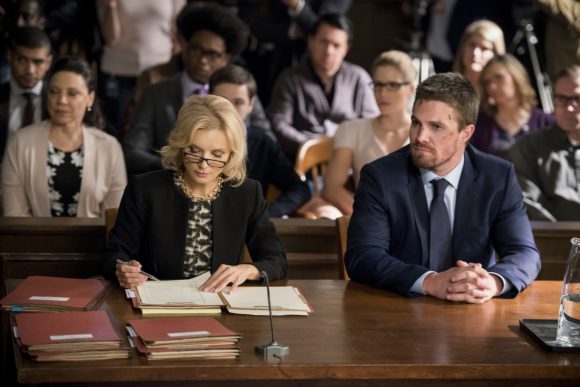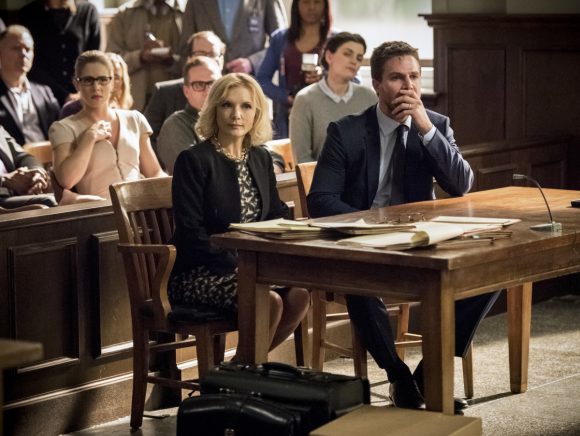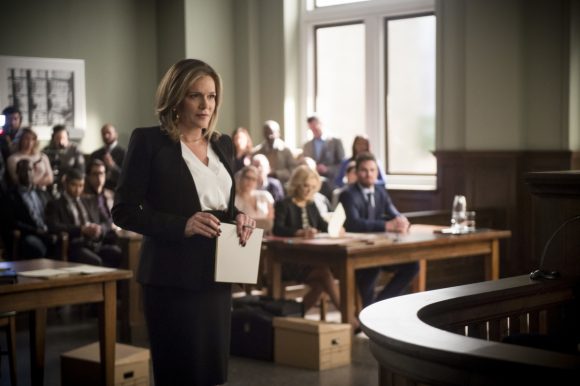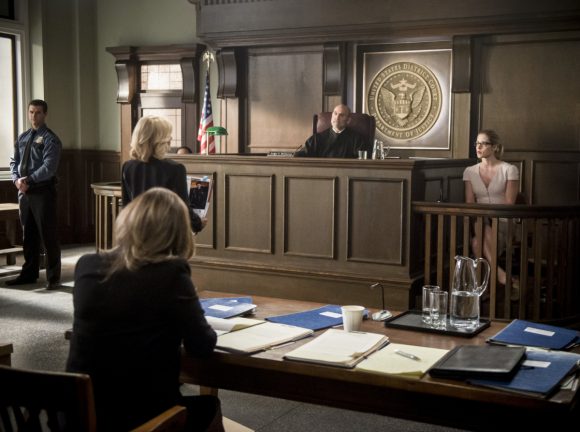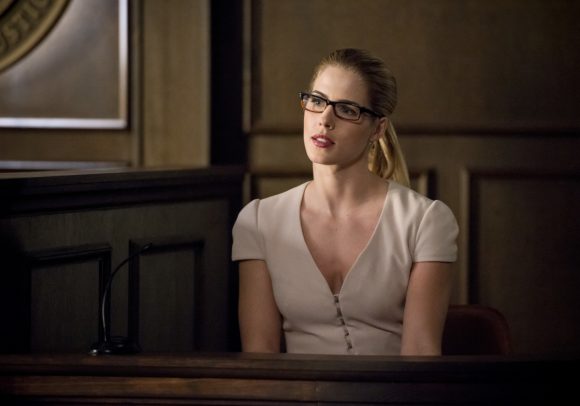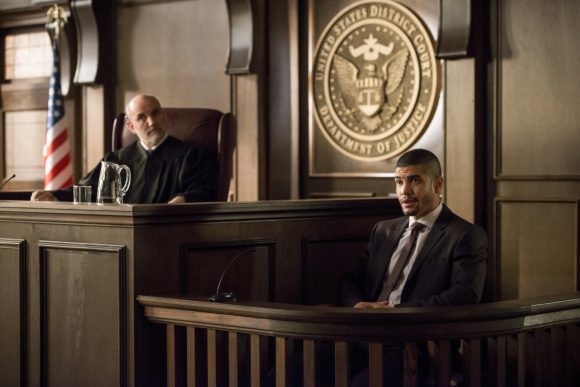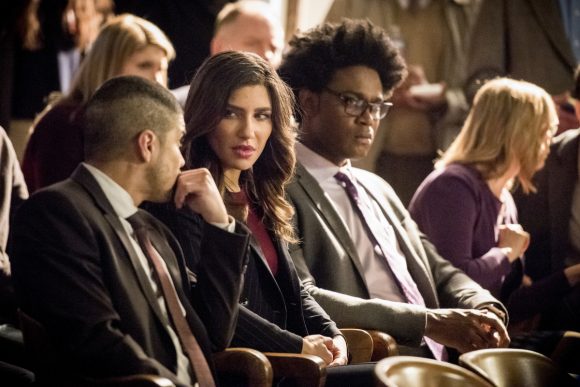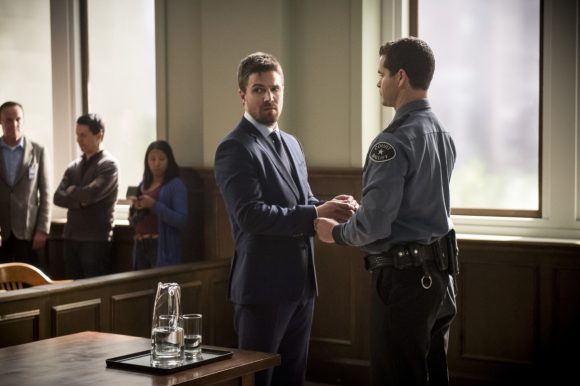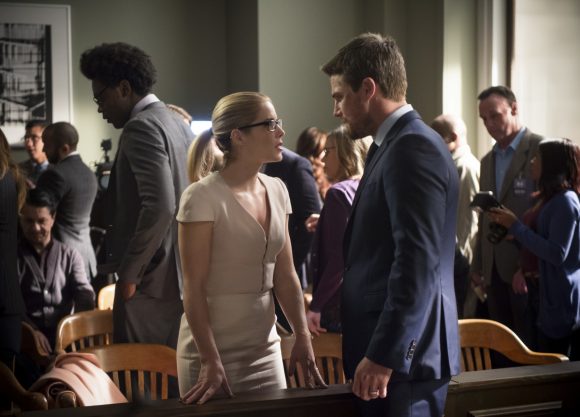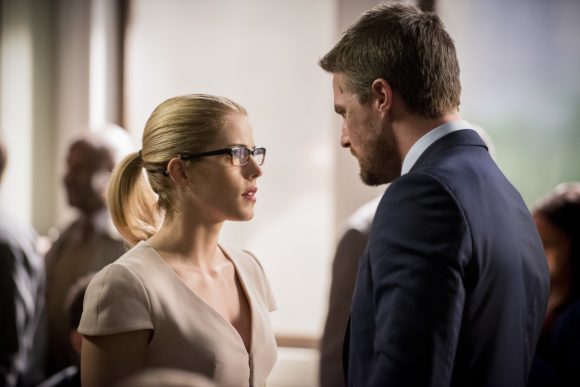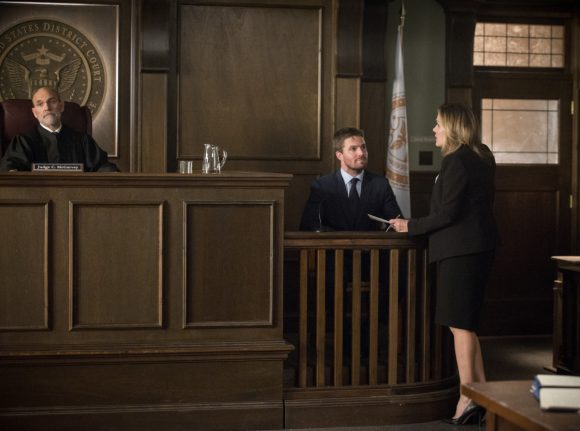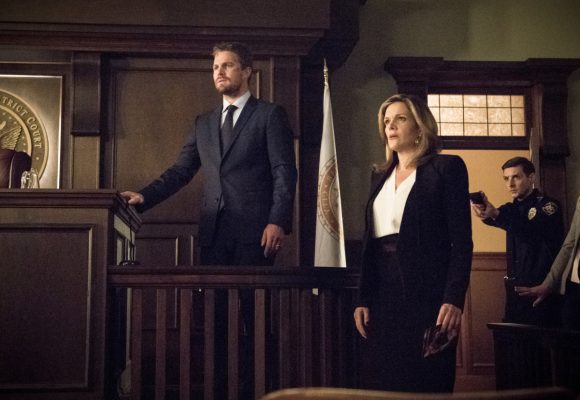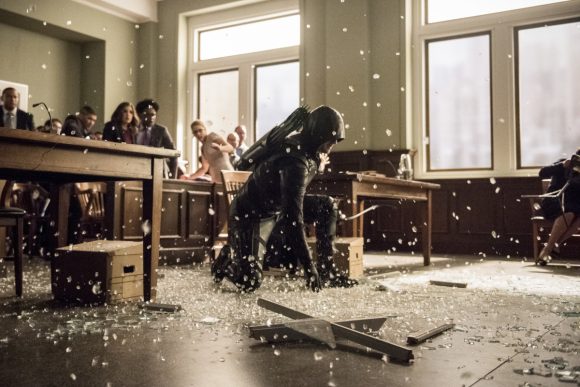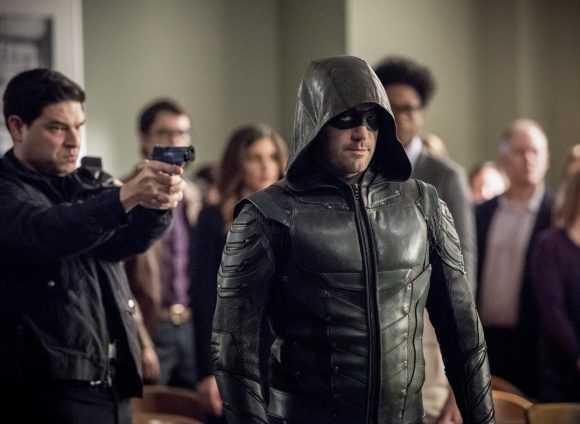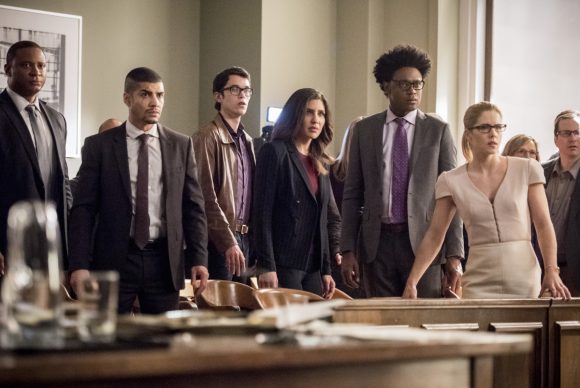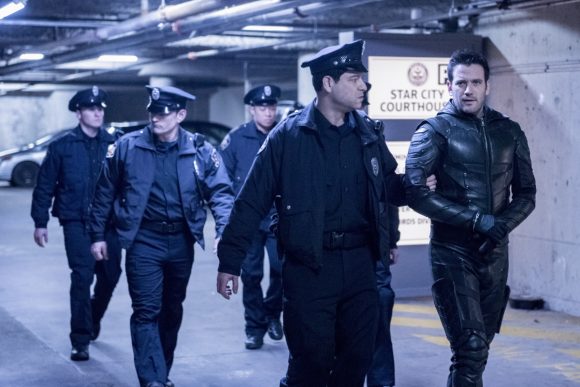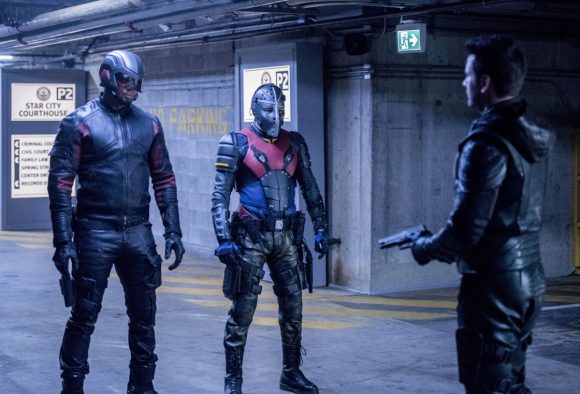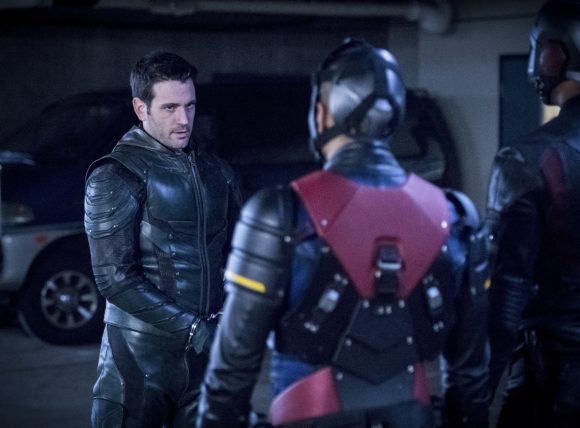 La série Arrow est diffusée chaque jeudi sur la chaîne The CW, avec Stephen Amell (Oliver Queen/Green Arrow), Emily Bett Rickards (Felicity Smoak), David Ramsey (John Diggle/Spartan), Willa Holland (Thea Queen/Speedy), Paul Blackthorne (Quentin Lance), Echo Kellum (Curtis Holt/Mister Terrific), Rick Gonzalez (Rene Ramirez/Wild Dog), Juliana Harkavy (Dinah Drake/Black Canary) et Katie Cassidy (Laurel Lance/Black Siren).