Ses ailes rouges ne sont pas encore déployées, mais cela permet déjà de se faire une idée… Voici notre premier aperçu de Sam Wilson et Bucky Barnes dans The Falcon and The Winter Soldier ! Anthony Mackie dans le super-costume de Captain America, revu et corrigé. A titre de comparaison, vous trouverez ci-dessous la version comics. De son côté, Sebastian Stan est passé chez le coiffeur et retrouve le look qu'il avait dans Captain America : First Avenger.
Il s'agit donc d'un poster distribué dans les allées de la D23, en qualité patate… La logique voudrait qu'une mise en ligne officielle pointe le bout de son nez assez rapidement… sauf que ce n'est pas toujours le cas (on attend toujours le poster D23 de Star Wars : La Réveil de la Force, signé Drew Struzan). Que pensez-vous de ce premier aperçu du futur ?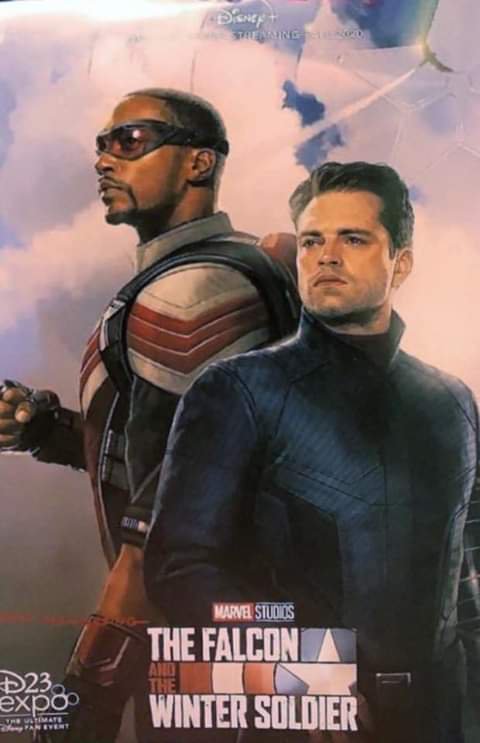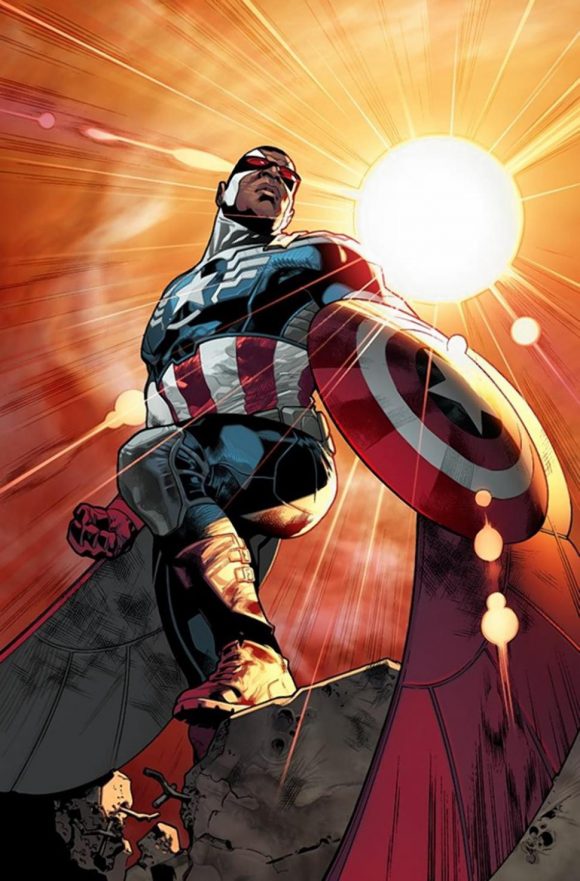 La série The Falcon and The Winter Soldier sera diffusée à l'automne 2020 sur la plateforme Disney+, avec Anthony Mackie (Sam Wilson/le Faucon), Sebastian Stan (Bucky Barnes/le Soldat de l'Hiver), Daniel Brühl (Helmut Zemo), Emily VanCamp (Sharon Carter) et Wyatt Russell (John Walker).