Jusqu'à présent, le casting de 'Crisis on Infinite Earths' s'apparente à une réunion des anciens combattants… mais c'était sans compter sur le recrutement d'Osric Chau (Supernatural, 2012). L'acteur a été choisi pour incarner Ryan Choi : « Professeur de physique à l'Université d'Ivy Town, Ryan est un gars normal qui apprend qu'il a un rôle crucial à jouer dans la future crise des terres infinies. » Dans les comics, Choi n'est autre que le successeur de Ray Palmer dans le super-costume de The Atom. Evidemment, impossible de ne pas faire le lien avec le départ annoncé de Brandon Routh de Legends of Tomorrow…
Arrow/The Flash/Supergirl/Batwoman/Legends of Tomorrow – 'Crisis on Infinite Earths' : [Synopsis extrait des comics] L'Anti-Monitor mène ses troupes de soldats d'ombre de dimensions en dimensions afin de détruire les univers parallèles et de s'alimenter de ses énergies perdues. Son double positif, le Monitor réunit une assemblée de héros de différentes Terres afin de stopper son avancée, mais même les plus puissants des surhommes ne peuvent rien face à la vague d'antimatière qui fond sur eux. Des mondes vont vivre… des mondes vont mourir… et l'univers DC ne sera plus jamais le même !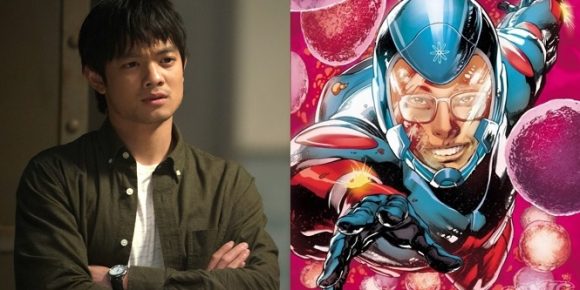 Le crossover Crisis on Infinite Earths sera diffusé en 2019 et en 2020 sur la chaîne The CW, dans Supergirl (8 décembre, 5×08), Batwoman (9 décembre, 1×08), The Flash (10 décembre, 6×08), Arrow (14 janvier, 8×08) et Legends of Tomorrow (14 janvier, 5×00).