Le Mandalorien, Cara Dune, Greef Carga, IG-11 et Kuiil… Lucasfilm vient de dévoiler les posters-personnages des héros de The Mandalorian, à deux grosses semaines de la mise en ligne du premier épisode sur Disney+ ! Pendant ce temps, le tournage de la saison 2 bat déjà son plein (même si officiellement, elle n'a pas encore été annoncée). Et pour ceux qui se poseraient encore la question, Kathleen Kennedy a définitivement confirmé que le projet Fett : A Star Wars Story de James Mangold (Logan) était mort et enterré au profit de la série. Il s'agit donc d'une nouvelle victoire involontaire de Han Solo sur le chasseur de primes (cf. le bide de Solo : A Star Wars Story) !
Après les histoires de Jango et Boba Fett, un autre guerrier émerge dans l'univers Star Wars. The Mandalorian se déroule après la chute de l'Empire et avant l'émergence du Premier Ordre. Nous suivons les péripéties d'un tireur solitaire dans les confins extérieurs de la galaxie, loin de l'autorité de la Nouvelle République.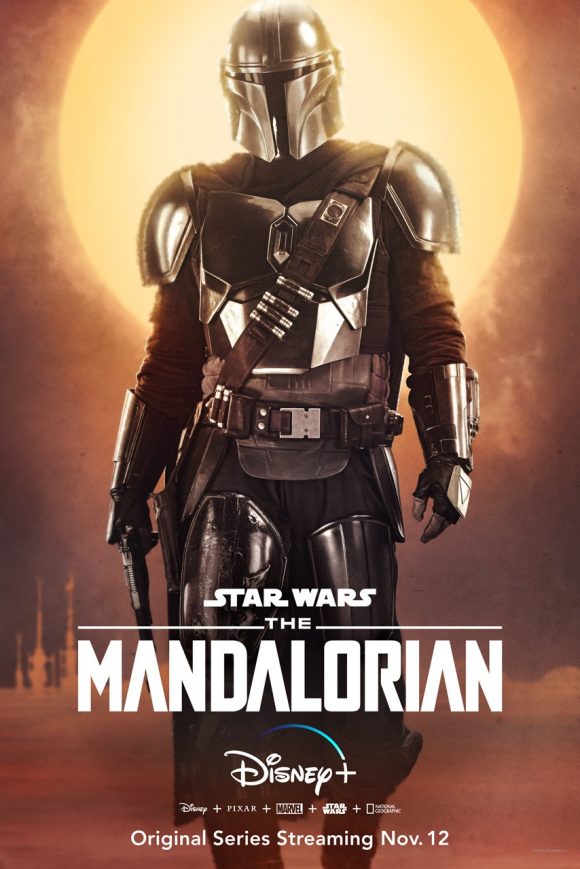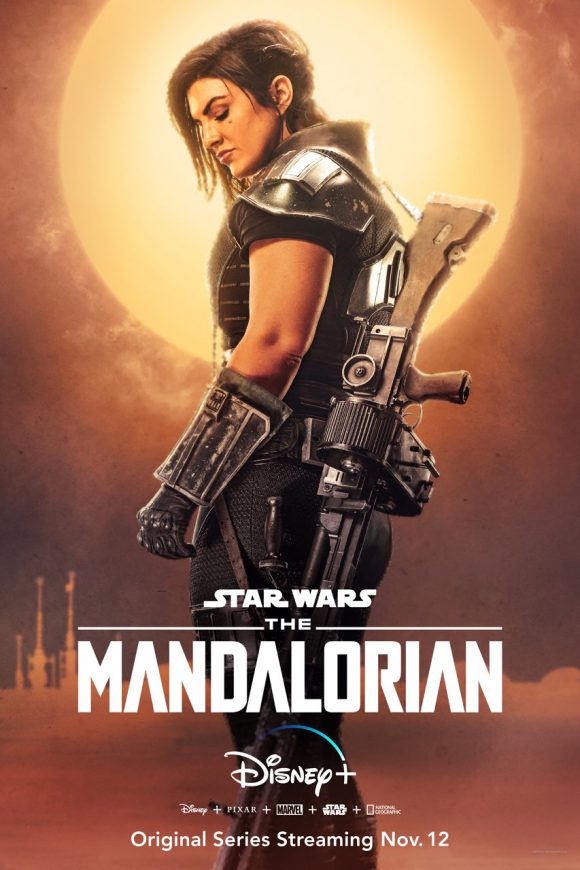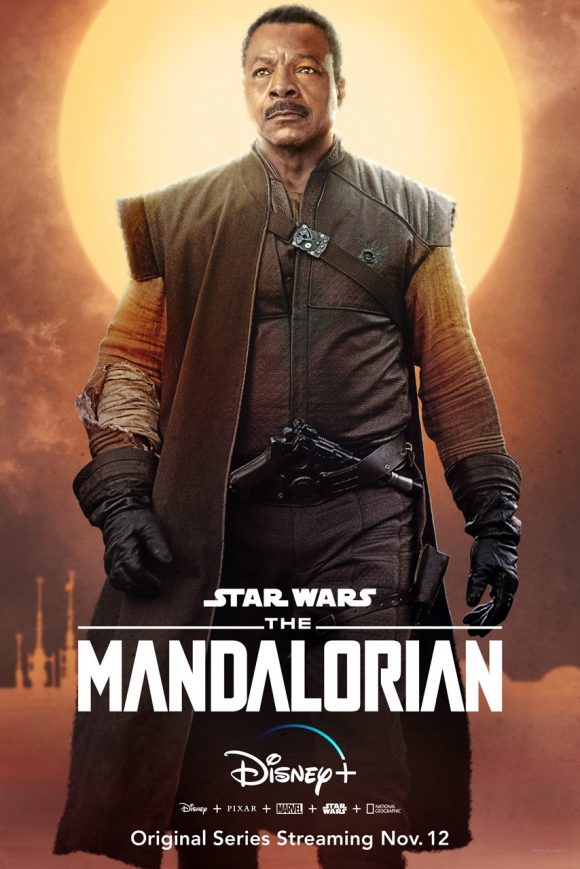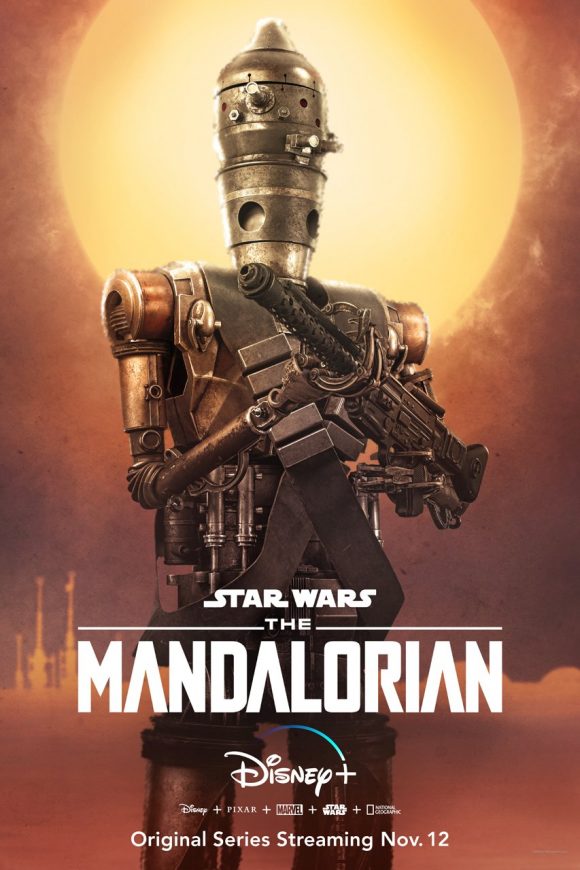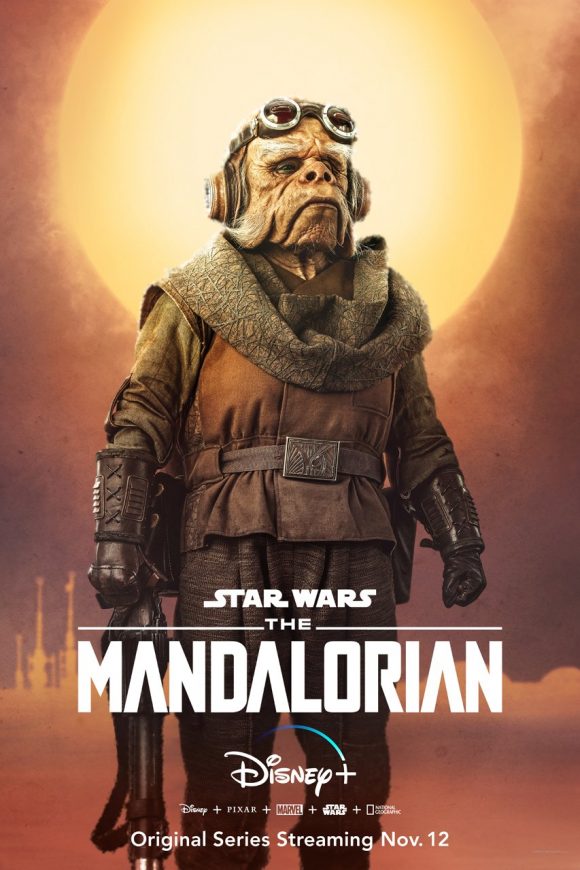 La série The Mandalorian sera mise en ligne à partir du 12 novembre 2019 sur Disney+, avec Pedro Pascal (le Mandalorien), Gina Carano (Cara Dune), Carl Weathers (Greef Carga), Omid Abtahi (Docteur Pershing), Taika Waititi (IG-11), Nick Nolte, Giancarlo Esposito (Moff Gideon), Emily Swallow, Werner Herzog, Bill Burr et Mark Boone Junior.