Alex Danvers en Supergirl ? C'est validé ! Même si la qualité ne vole pas très haut, cela reste un sympathique épisode autour d'une sympathique idée. Il serait intéressant de savoir si la production envisage de renouveler l'expérience la saison prochaine, quand Melissa Benoist sera en pleine grossesse. Si l'élimination de Jeremiah Danvers (Dean Cain) hors-champ est un procédé douteux, on apprécie néanmoins le retour de Helen Slater et de Mini-Alex. A ce propos, ne pas proposer un nouvel épisode Midvale quand on a de jeunes versions des personnages si ressemblantes est un non-sens absolu ! Deux choses pour finir (bis). Vous aurez peut-être remarqué que les titres de Supergirl ('Alex in Wonderland') et de Batwoman ('Through the Looking-Glass') célèbrent à l'unisson l'oeuvre de Lewis Carroll (Alice au pays des merveilles et De l'autre côté du miroir). Enfin, avec la suspension des tournages, le rationnement commence. On ne sait pas quand la série revient…
Supergirl – Saison 5 – Episode 16 – 'Alex in Wonderland' : Alex utilise une paire de lentilles de contact Obsidian pour visiter une version virtuelle de National City où elle devient un tout nouveau personnage. Pendant ce temps, Kelly aide William à enquêter sur Lex. Kara gère des nouvelles difficiles.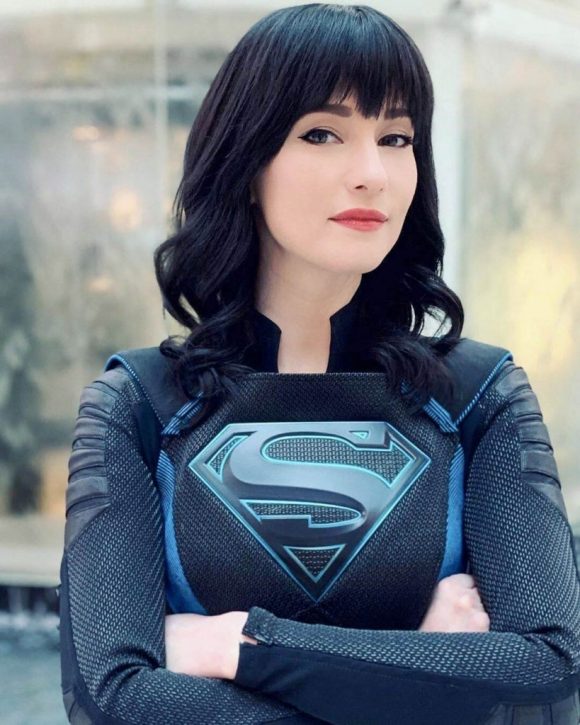 ————————————————–
Audience US (chiffres définitifs) : Supergirl sans Supergirl, il fallait oser… Hier soir, l'épisode 'Alex in Wonderland' a été suivi par 0.65 million de téléspectateurs (contre 0.68 million la semaine dernière). C'est donc – à égalité avec le 5×12 – la plus mauvaise audience de l'histoire de la série. Sur la cible des 18-49 ans, Alex Danvers termine encore et toujours la soirée avec un taux de 0.2% (inchangé).
————————————————–
Supergirl – Saison 5 – Episode 17 – 'Deus Lex Machina' : Lex élabore un plan complexe pour se rapprocher de Lena, vaincre la dernière attaque de Leviathan, et monter Supergirl et l'équipe contre Leviathan. Il est également révélé comment Lex est arrivé au pouvoir après la Crise.
La série Supergirl est diffusée chaque dimanche sur la chaîne The CW, avec Melissa Benoist (Kara Danvers/Supergirl), Chyler Leigh (Alex Danvers), Mehcad Brooks (James Olsen/Guardian), David Harewood (J'onn J'onzz/Martian Manhunter), Katie McGrath (Lena Luthor), Jesse Rath (Querl Dox/Brainiac 5) et Nicole Maines (Nia Nal/Dreamer).