« Une nouvelle œuvre d'art de l'incroyable Bill @sinKEVitch! Heureux #BatmanDay » – Matt Reeves
Alors que le tournage de The Batman a repris ce jeudi au Royaume-Uni, le réalisateur Matt Reeves a partagé une illustration inspirée du film signée Bill Sienkiewicz (Les Nouveaux Mutants, Elektra : Assassin). Il s'agit bien sûr de célébrer le 'Batman Day'… en gardant un pied du côté des comics, les adaptations cinématographiques ayant tout le reste de l'année pour briller ! En bonus, vous trouverez deux photos inédites de Batman v Superman : L'aube de la justice, partagées pour l'occasion par Zack Snyder.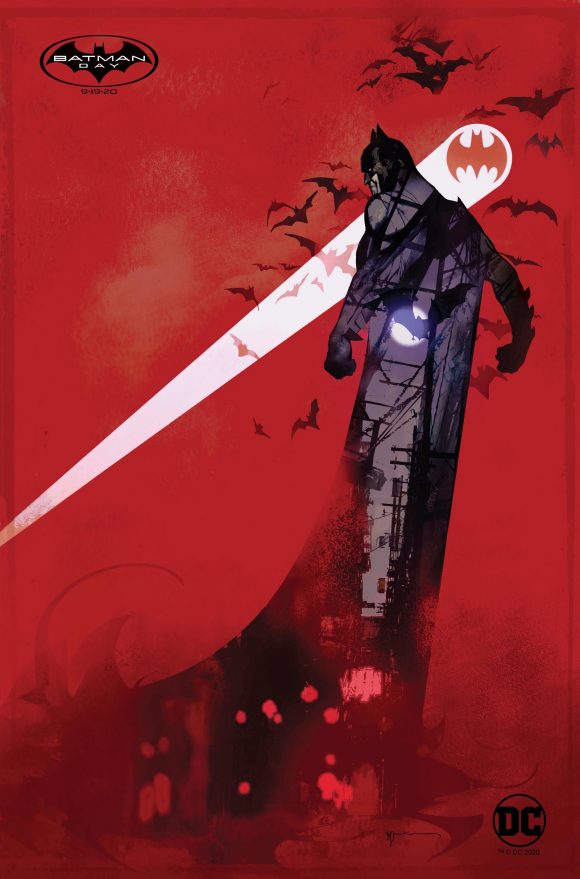 —————————————————————-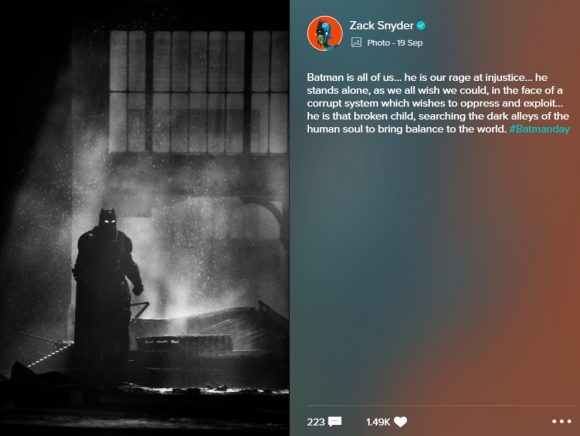 « Batman, c'est nous tous… il est notre rage contre l'injustice… il se tient seul, comme nous souhaiterions tous pouvoir le faire, face à un système corrompu qui ne souhaite qu'opprimer et exploiter… il est cet enfant brisé, cherchant les ruelles sombres de l'âme humaine pour apporter l'équilibre au monde. #Batmanday »
#BatmanDay pic.twitter.com/w72aUsG5Uu

— Zack Snyder (@ZackSnyder) September 19, 2020
—————————————————————-
The Batman est réalisé par Matt Reeves et sort aux Etats-Unis le 1er octobre 2021, avec Robert Pattinson (Bruce Wayne/Batman), Zoë Kravitz (Selina Kyle/Catwoman), Paul Dano (Edward Nashton/l'Homme-Mystère), Jeffrey Wright (James Gordon), John Turturro (Carmine Falcone), Peter Sarsgaard (Gil Colson), Andy Serkis (Alfred Pennyworth) et Colin Farrell (Oswald Cobblepot/le Pingouin).