Ce n'est pas l'information du siècle, mais comme il n'était plus sous contrat… Billy Crudup (The Morning Show, Watchmen) est actuellement en discussion pour reprendre le rôle de Henry Allen dans The Flash, trois ans après son caméo dans Justice League. L'interprète du père de Barry Allen a officiellement rejoint l'Univers Cinématographique DC Comics en 2016… mais comme The Flash a entretemps usé un nombre incalculable de réalisateurs et de scénaristes, il n'était plus attaché au projet. Le voici donc de retour à la table des négociations, alors que le Bolide Ecarlate est proche de la ligne de départ. En revanche, c'est toujours le flou absolu concernant Kiersey Clemons (Iris West)… PS : cette dinguerie d'écrire deux fois 'Bruce Wayne/Batman' dans le paragraphe-casting en fin d'article !
[Synopsis reconstitué] Barry Allen, l'homme le plus rapide du monde, décide de voyager dans le temps pour empêcher la mort de sa mère. Au cours de cette aventure temporelle aux conséquences imprévisibles, il brise les liens de la physique et atterrit dans plusieurs dimensions parallèles, où il rencontre des versions légèrement différentes des héros classiques DC Comics.
Billy Crudup in talks to join #TheFlash (exclusive) https://t.co/G9SzpUwwNg pic.twitter.com/bTquGHBYrF

— The Hollywood Reporter (@THR) October 2, 2020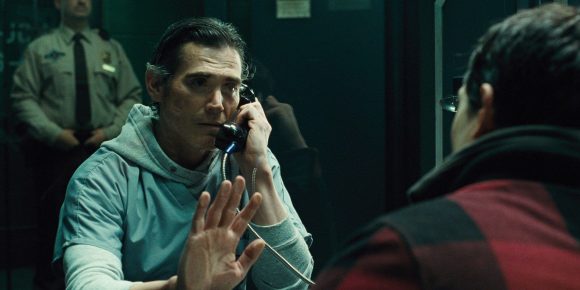 The Flash est réalisé par Andy Muschietti et sort aux Etats-Unis le 1er juillet 2022, avec Ezra Miller (Barry Allen/The Flash), Ben Affleck (Bruce Wayne/Batman) et Michael Keaton (Bruce Wayne/Batman).