Pour une fois, il y aura quelque chose à se mettre sous la dent le 4 mai, alias la journée mondiale de Star Wars… Le pilote – d'une durée de 70 minutes – de Star Wars : The Bad Batch (un nouvel épisode suivra chaque vendredi) ! A un mois du début des festivités, Lucasfilm a donc dévoilé la nouvelle bande annonce de la suite/spin-off de Star Wars : The Clone Wars, la Clone Force 99 n'étant bien sûr qu'un prétexte pour découvrir la période tourmentée qu'est l'ascension de l'Empire. Comptez-vous suivre cette série ? Qui est cette mystérieuse tête blonde élevée sur Kamino ? Et surtout, faire du baby-sitting est-il un passage obligé pour les héros de la galaxie lointaine ?
La série suit des clones expérimentaux d'élite, la Bad Batch, alors qu'ils cherchent leur voie dans une galaxie en évolution rapide au lendemain de la Guerre des Clones. Les membres de la Bad Batch – une escouade unique de clones qui diffèrent génétiquement de leurs frères de l'Armée des Clones – possèdent chacun une compétence unique exceptionnelle, ce qui fait d'eux des soldats extraordinairement efficaces et une équipe formidable. Dans l'ère post-Guerre des Clones, ils entreprendront des missions de mercenaires audacieuses alors qu'ils luttent pour rester à flot et trouver un nouveau but.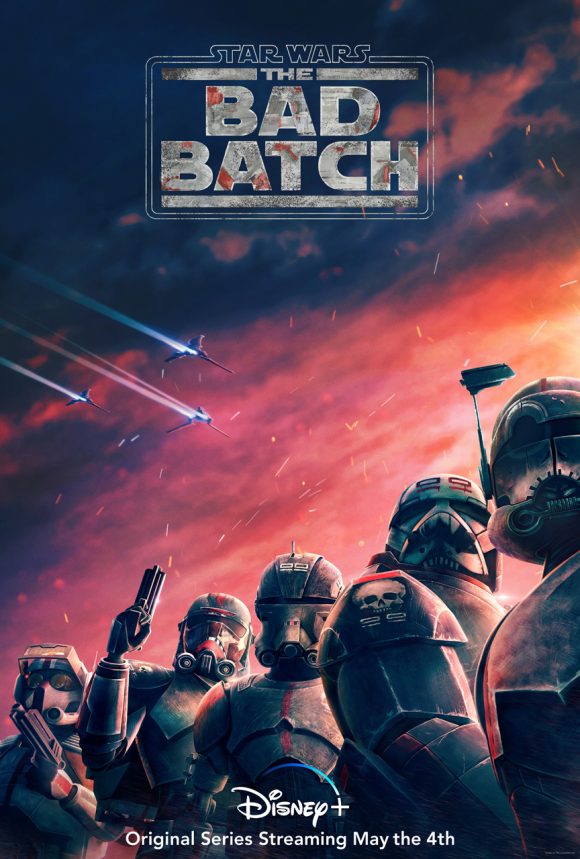 ————————————————–

————————————————–
La série Star Wars : The Bad Batch sera mise en ligne sur Disney+ à partir du 4 mai 2021, avec Dee Bradley Baker (Hunter / Echo / Tech / Wrecker / Crosshair), Ming-Na Wen (Fennec Shand), Stephen Stanton (Amiral Tarkin) et Andrew Kishino (Saw Gerrera).