Dans 'Rampage', Star Wars : The Bad Batch prend au pied de la lettre l'expression monstre de la semaine… Cela ne casse pas trois pattes à un rancor, mais cela se laisse regarder devant un bol de céréales ! (Comme pour Star Wars Rebels à ses débuts, on sent bien que le season premiere et le season finale sont les chapitres essentiels… tandis que le reste est du remplissage. Mais dans le cas présent, cela reste du remplissage nettement supérieur à la saison 1 des différentes séries animées Star Wars.) Précisons tout de suite : Muchi n'est pas le rancor de Star Wars : Le Retour du Jedi (même si 99% du public sera persuadé du contraire). Muchi est une jeune femelle, tandis que Pateesa est un mâle adulte. Or, vous pouvez être sûr que la production de la série – dans un univers aussi codifié – sait faire la différence. Et accessoirement, cela ferait mauvais genre d'avoir Luke Skywalker en tueur d'une bestiole à laquelle nous avons été présentés ! Bref, peut-être reverrons-nous Muchi dans The Book of Boba Fett ?
Star Wars : The Bad Batch – Saison 1 – Episode 5 – 'Rampage' : L'escouade Bad Batch accepte d'effectuer une mission.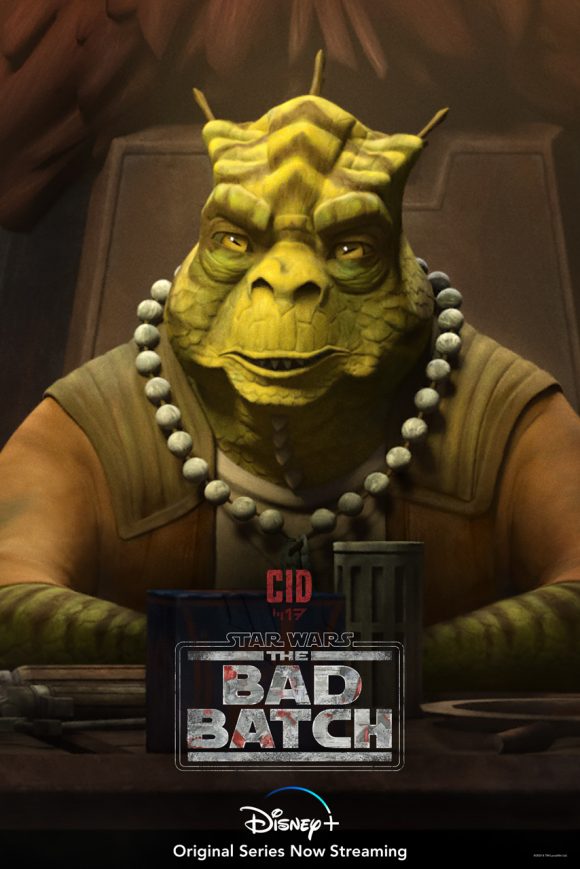 ————————————————–

————————————————–
La série Star Wars : The Bad Batch est diffusée chaque vendredi sur Disney+, avec Dee Bradley Baker (Hunter / Echo / Tech / Wrecker / Crosshair), Ming-Na Wen (Fennec Shand), Stephen Stanton (Amiral Wilhuff Tarkin) et Andrew Kishino (Saw Gerrera).