Allez, on oublie cet épisode de Power Rangers où une tempête de forces cosmiques se déchaîne toute seule, et on passe à la suite… Tout d'abord, nous avons notre premier aperçu de Jordan Fisher en Impulse. Il y a de l'idée, mais… Bart Allen fera ses premiers pas dans le 7×17, alias le 150e épisode de la série. Sachez aussi que le dernier épisode de la saison 7 sera diffusé le 20 juillet et que les cinq premiers épisodes de la saison 8 accueilleront plusieurs super-héros de l'Arrowverse (à commencer par Black Lightning, Cress Williams étant déjà en discussion pour reprendre son rôle). Ainsi, le crossover annuel aura une forme différente – plus facile à gérer en terme de production – et débutera donc en novembre, de quoi booster durablement le début de la saison ! Pour finir, une petite alerte calendrier : The Flash revient le 8 juin…
The Flash – Saison 7- Episode 11 – 'Family Matters, Part 2' : Barry et Iris se réunissent pour essayer d'empêcher une force dangereuse de détruire Central City.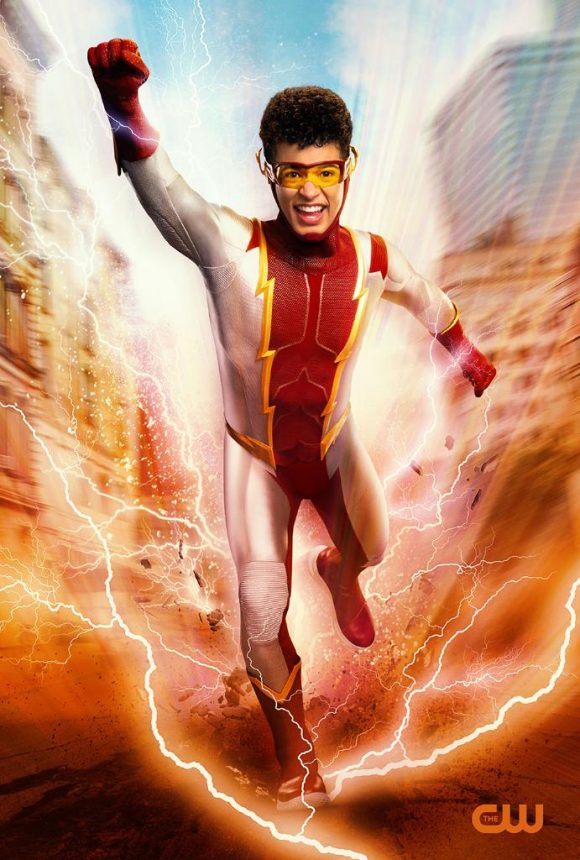 .@jordanfisher as Impulse can't come fast enough! #TheFlash pic.twitter.com/PIIIAq55EQ

— The Flash (@CW_TheFlash) May 21, 2021
————————————————–
Audience US (chiffres définitifs) : Quand cela ne veut pas… Hier soir, l'épisode 'Family Matters, Part 2' a été suivi par 0.64 million de téléspectateurs (contre 0.67 million la semaine dernière). Il s'agit toujours de la plus mauvaise audience de l'histoire de la série. Sur la cible des 18-49 ans, le show atteint même un plus bas historique avec un taux de 0.1% (en baisse de 0.1 point).
————————————————–
The Flash – Saison 7- Episode 12 – 'Good-Bye Vibrations' : Cisco et Kamila révèlent à l'équipe qu'ils quittent Central City. Cependant, Barry , Iris et Caitlin n'ont pas beaucoup de temps pour digérer la nouvelle car une nouvelle version de Rainbow Raider passe à l'action et la Team Flash des origines doit s'unir une dernière fois pour sauver la ville.
La série The Flash est diffusée chaque mardi sur la chaîne The CW, avec Grant Gustin (Barry Allen/The Flash), Candice Patton (Iris West-Allen), Carlos Valdes (Cisco Ramon/Vibe), Danielle Panabaker (Caitlin Snow/Killer Frost), Jesse L. Martin (Joe West), Danielle Nicolet (Cecile Horton), Tom Cavanagh (Nash Wells), Kayla Compton (Allegra Garcia) et Brandon McKnight (Chester P. Runk).