Une histoire en deux parties pour Star Wars : The Bad Batch ? C'est un bon compromis qui permet d'approfondir un minimum les choses, sans faire du surplace pendant quatre épisodes, comme c'était parfois le cas avec Star Wars : The Clone Wars. De cette mission sur Ryloth, on retiendra la courageuse prise de position du Capitaine Howzer (avoir un cas de conscience au sein de la machine impériale… l'horreur !) ; le retour de Chopper le Destructeur (c'est toujours un plaisir de l'entendre, doublé par Dave Filoni) ; et la qualité irréprochable de l'animation lors des scènes d'action (certains plans larges sont dignes d'un rendu live action). Enfin, pour ceux qui voudraient rester sur Ryloth, on ne peut que conseiller le roman Les Seigneurs des Sith, dans lequel Dark Sidious et Dark Vador se frottent à la résistance rylothienne, cinq ans après les événements de la série…
Star Wars : The Bad Batch – Saison 1 – Episode 12 – 'Rescue on Ryloth' : Le Bad Batch se voit confier une mission périlleuse.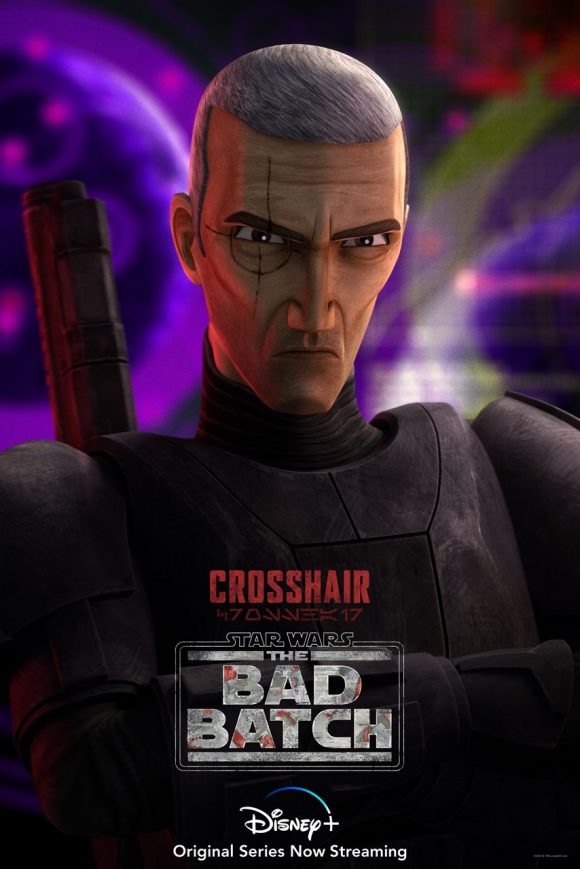 ————————————————–

————————————————–
La série Star Wars : The Bad Batch est diffusée chaque vendredi sur Disney+, avec Dee Bradley Baker (Hunter / Echo / Tech / Wrecker / Crosshair), Michelle Ang (Omega), Noshir Dalal (Vice-Amiral Rampart), Ming-Na Wen (Fennec Shand), Stephen Stanton (Amiral Wilhuff Tarkin) et Andrew Kishino (Saw Gerrera).