Voilà qui est mieux, beaucoup mieux… En revêtant ce 'War Mantle', Star Wars : The Bad Batch continue de faire le lien entre Star Wars : The Clone Wars et Star Wars Rebels, en ajoutant un peu d'épaisseur au personnage de Gregor. Et si en plus l'épisode se déroule sur une planète visuellement magnifique, avec des commandos clones (à quand un reboot de Star Wars : Republic Commando ?) et de l'action subspatiale bercée par le doux vrombissement des canonnières LAAT/i… Bon, la série a toujours un problème majeur, à savoir qu'elle se repose trop sur la nostalgie et les caméos ; mais au moins, grâce à elle, on voit enfin concrètement à quoi sert un droïde Gonk !
Star Wars : The Bad Batch – Saison 1 – Episode 14 – 'War Mantle' : Après réception d'un mystérieux signal de détresse, le Bad Batch infiltre un complexe secret.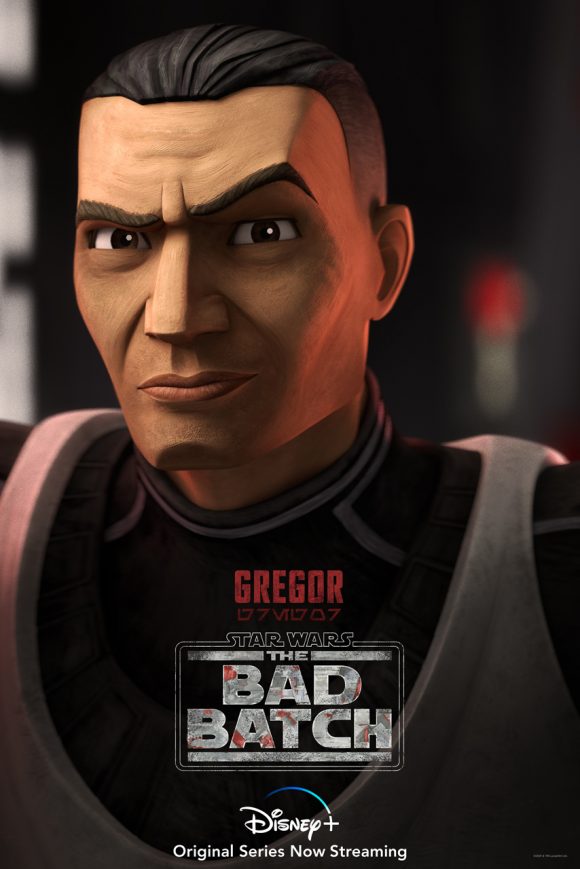 ————————————————–

————————————————–
La série Star Wars : The Bad Batch est diffusée chaque vendredi sur Disney+, avec Dee Bradley Baker (Hunter / Echo / Tech / Wrecker / Crosshair), Michelle Ang (Omega), Noshir Dalal (Vice-Amiral Rampart), Ming-Na Wen (Fennec Shand), Stephen Stanton (Amiral Wilhuff Tarkin) et Andrew Kishino (Saw Gerrera).