Dans l'ombre des deux blockbusters les plus attendus de l'année – Spider-Man : No Way Home et Matrix 4 (15 décembre) -, n'oublions pas The King's Man : Première mission (22 décembre) ! La sortie ayant été repoussée de 25 mois (vs. 28 mois pour Les Nouveaux Mutants), la promotion reprend doucement avec un 'aperçu spécial' mêlant images inédites de la préquelle, scènes des deux premiers opus et interviews. On imagine les monteurs de 20th Century Fox s'arracher les cheveux pour trouver un moyen de re-re-re-représenter le film au public, suite aux trois bandes annonces !
Lorsque les pires tyrans et génies criminels de l'Histoire se réunissent pour planifier l'élimination de millions d'innocents, un homme se lance dans une course contre la montre pour contrecarrer leurs plans. Découvrez les origines de la toute première agence de renseignement indépendante.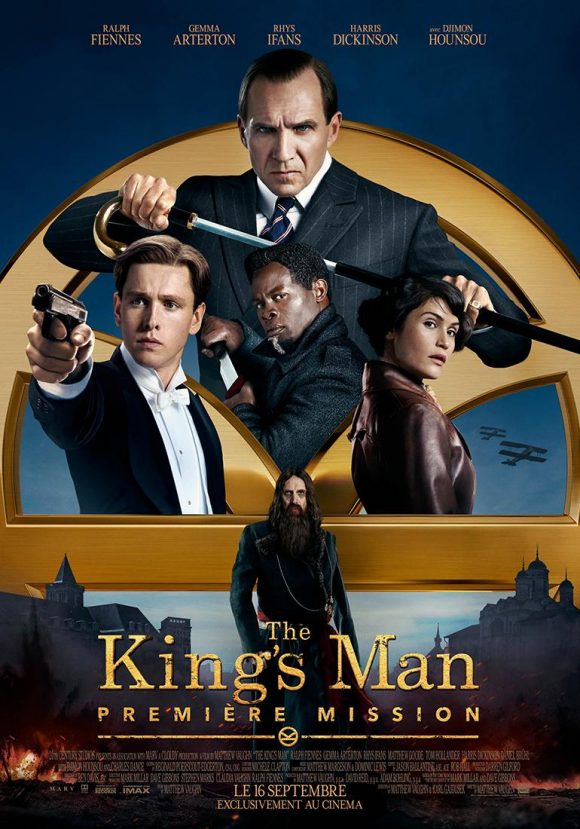 The King's Man : Première mission est réalisé par Matthew Vaughn et sort en France le 22 décembre 2021, avec Harris Dickinson (Conrad), Ralph Fiennes (le duc d'Oxford), Gemma Arterton (Mata Hari), Rhys Ifans (Grigori Raspoutine), Matthew Goode (Tristan), Tom Hollander (George V/Guillaume II/Nicolas II), Daniel Brühl (Erik Jan Hanussen), Djimon Hounsou (Neil Kenlock), Charles Dance (Douglas Haig), Stanley Tucci (Merlin) et Aaron Taylor-Johnson (Lee Unwin).