Du voyage dans le temps ! Des zombies ! Madame Rouge ! Des culs cannibales ! Une pluie de « What the F*ck !? »… Pas de doute, Doom Patrol est de retour dans trois semaines sur HBO Max. Le plus beau dans tout cela, c'est que cette série participe à la 'Brendan Fraser Renaissance'. Le retour en grâce de la star de La Momie a d'ailleurs culminé le mois dernier, quand Martin Scorsese l'a engagé pour son prochain film, le thriller Killers of the Flower Moon. Bref, cela fera bizarre d'enchaîner Doom Patrol et Titans le même jour, mais on a hâte !
Passez de l'autre côté du miroir avec un gang de parias surpuissants (dont Negative Man, Cyborg, Robotman, et plus encore). Vue pour la dernière fois dans un parc d'attractions décrépit où Chief a vu sa fille méta-humaine, Dorothy, s'engager dans une confrontation enflammée avec le Candlemaker, une ancienne divinité maléfique qui ne reculera devant rien pour accomplir sa destinée apocalyptique, rejoignez la Doom Patrol pour une troisième saison pleine d'action.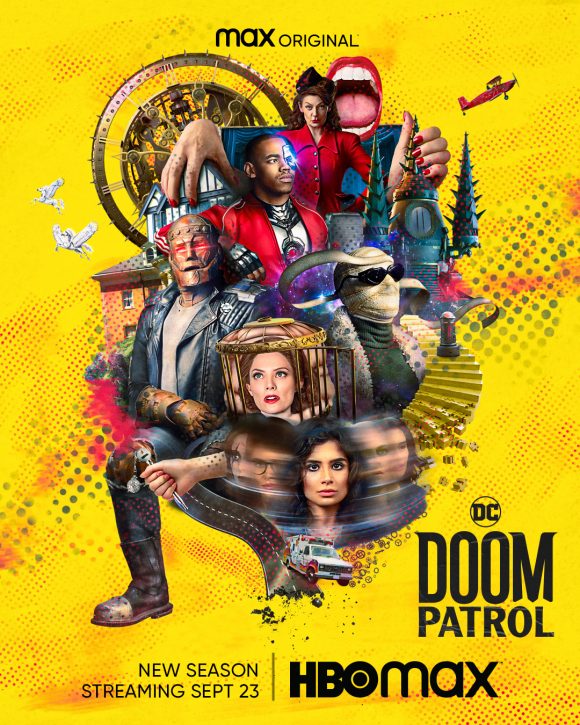 ﹡﹡﹡﹡﹡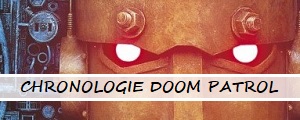 ﹡﹡﹡﹡﹡
La série Doom Patrol revient à partir du 23 septembre sur la plateforme HBO, avec Timothy Dalton (Dr Niles Caulder/The Chief), Brendan Fraser (Cliff Steele/Robotman), Matt Bomer (Larry Trainor/Negative Man), April Bowlby (Rita Farr/Elasti-Woman), Diane Guerrero (Crazy Jane) et Joivan Wade (Victor Stone/Cyborg).