Le deuxième film DC Comics de 2022 se dévoile enfin ! Warner Bros. Pictures vient de mettre en ligne la bande annonce de DC League of Super-Pets… qui aura pour titre français Krypto Super-Chien. La Justice League est donc bel et bien de retour sur les écrans, sous une forme inattendue, avec notamment un Superman doublé par John Krasinski (Sans un bruit). Et toujours l'indémodable thème de John Williams. Alors, que pensez-vous de cette bande annonce ? Qui se souvient de Volt, star malgré lui ? Keanu Reeves est-il Batman ? A vos claviers !
Dans Krypto Super-Chien, Krypto le super-chien et Superman sont deux amis inséparables : ils possèdent les mêmes super-pouvoirs pour combattre, côte à côte, la criminalité qui sévit à Metropolis. Lorsque Superman et les autres membres de la Justice League sont kidnappés, Krypto doit convaincre sa bande de joyeux lurons – Ace le chien, PB le cochon bedonnant, Merton la tortue et Chip l'écureuil – de bien contrôler leurs tout nouveaux pouvoirs pour sauver les super-héros….
Even Superman's dog watches The Great British Bake Off! @TheRock stars as Krypto in DC League of Super-Pets, unleashing in cinemas May 2022. #GBBO. pic.twitter.com/TlNibzjC9A

— WarnerBrosUK (@WarnerBrosUK) November 23, 2021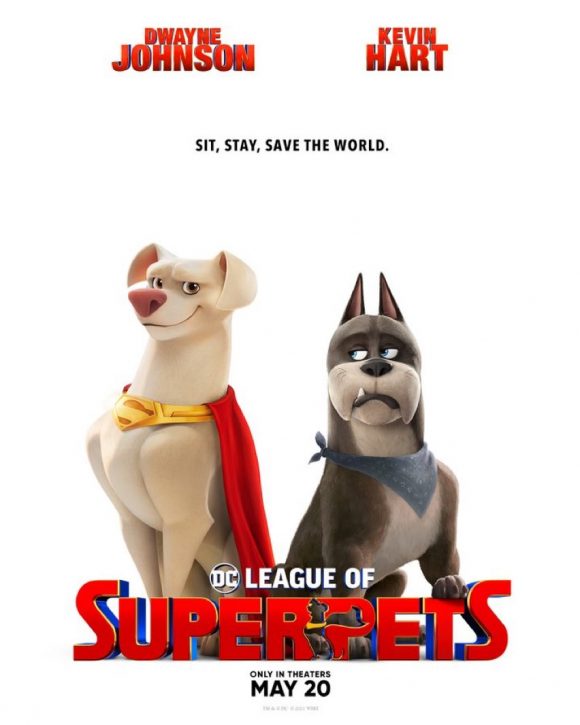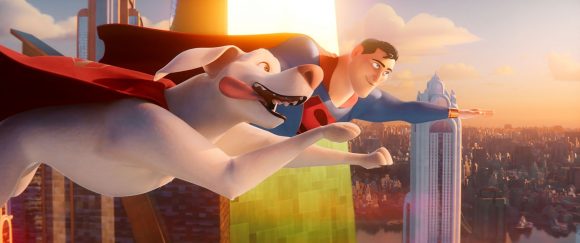 DC League of Super-Pets est réalisé par Jared Stern et sort en France le 18 mai 2022, avec Dwayne Johnson (Krypto), Kevin Hart (Ace), Vanessa Bayer (PB le Cochon), Natasha Lyonne (Merton la Tortue), Diego Luna (Chip l'Ecureuil), John Krasinski (Clark Kent/Superman), Marc Maron (Lex Luthor), Keanu Reeves, Kate McKinnon et Jameela Jamil.