Pourquoi faire simple… Souvenez-vous : dans la saison 3 de Doom Patrol, nous faisons la connaissance des Dead Boy Detectives, un trio né dans les pages de Sandman qui aide la super-équipe à naviguer dans l'au-delà. Au casting ? Ty Tennant (La guerre des mondes) en Edwin Payne, Sebastian Croft (Game of Thrones) en Charles Rowland et Madalyn Horcher (Origin) en Crystal Palace. L'idée était bien sûr de lancer un spin-off… qui se fera avec de nouveaux acteurs. Ainsi, dans le pilote qui est en développement, les trois rôles précédemment cités vont être repris par George Rexstrew, Jayden Revri (The Lodge) et Kassius Nelson (Les désastreuses aventures des orphelins Baudelaire). Vraiment pas cool pour les trois acteurs originaux.
Ces nouveaux Dead Boy Detectives donneront la réplique à… Alexander Calvert (Arrow) en Thomas The Cat King ; Briana Cuoco (The Flight Attendant) en Jenny, la confidente punk de Crystal ; Jenn Lyons (Justified) en Esther, une sorcière obsédée par l'immortalité ; Yuyu Kitamura en Niko, une étudiante qui voudrait rejoindre le trio ; et Ruth Connell (Supernatural)… sera de retour en Night Nurse, une démone qui exerce un contrôle sur les âmes dans l'au-delà. Bref, il ne faut pas chercher à comprendre, d'autant que Doom Patrol nous a déjà fait le coup (la Doom Patrol introduite dans Titans n'est pas la Doom Patrol de Doom Patrol) !
'Dead Boy Detectives' HBO Max Pilot Sets Main Cast (EXCLUSIVE) https://t.co/ikWh7a0HUR

— Variety (@Variety) November 22, 2021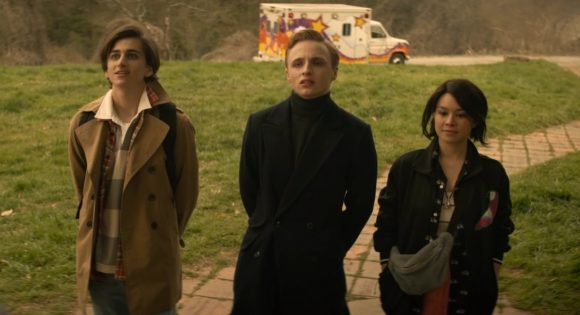 Basée sur les personnages de DC Comics créés par Neil Gaiman, la série suivra les Dead Boy Detectives – Charles Rowland (Revri) et Edwin Paine (Rexstrew) – qui ont décidé de ne pas entrer dans l'au-delà afin de rester sur Terre pour enquêter sur des crimes impliquant le surnaturel. Ils sont rejoints par Crystal Palace (Nelson), une médium psychique, qui est elle bien vivante.
﹡﹡﹡﹡﹡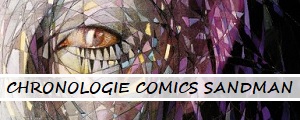 ﹡﹡﹡﹡﹡