Pendant ce temps, dans les rues de Leeds, en Angleterre… Nick Fury, Maria Hill, Talos et les personnages joués par Emilia Clarke et Olivia Colman s'activent pour combattre l'invasion secrète qui menace la Terre ! Comme dans tout bon récit d'espionnage, l'action se déroulera en partie en Russie (et dans d'autres parties du monde). Pour préparer le terrain, Marvel Comics vient de renommer la réédition de Meet the Skrulls – série qui racontait la vie quotidienne d'une famille skrull infiltrée sur Terre – en Secret Invasion : Meet the Skrulls (2019), alors que ce titre n'a rien à voir avec le fameux crossover (2008). Une nouvelle preuve que la série Marvel Studios/Disney+ s'inspira surtout de l'esprit paranoïaque qui règne dans Secret Invasion, plutôt que du récit lui-même, qui se résume à une grosse baston !
[Synopsis extrait des comics] Les New Avengers luttent aux côtés d'Elektra dans un combat contre les ninjas de la Main. Elektra est tuée au cours de l'affrontement, un Skrull s'empare du corps de la mercenaire et prend son identité, ce qui suscite de nombreuses questions : comment un ennemi a pu prendre l'apparence d'Elektra sans que personne ne s'en aperçoive ? Quels groupes de super-héros ont été infiltrés ? Au lendemain de Civil War, personne ne sait plus à qui il peut encore se fier.
maria hill <333 cobie smulders <33 pic.twitter.com/jwYB8jlIVk

— eli🍂 (@scarletearp) January 23, 2022
filming in leeds today, streets have been dressed up russian. also emilia clark is there.
(source: https://t.co/9biDoB4VB8) pic.twitter.com/2iMcgXd7jE

— secret invasion news (@secretinvasion6) January 23, 2022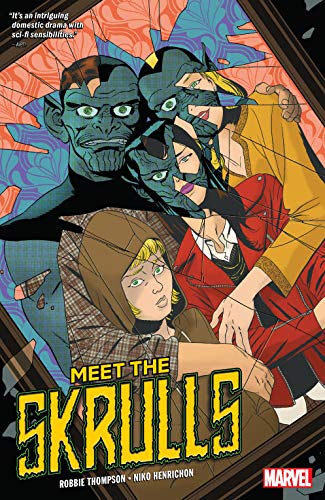 ﹡﹡﹡﹡﹡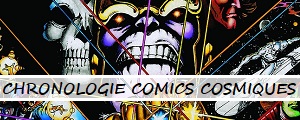 ﹡﹡﹡﹡﹡
La série Secret Invasion sera diffusée en 2022 (?) sur Disney+, avec Samuel L. Jackson (Nick Fury), Cobie Smulders (Maria Hill), Ben Mendelsohn (Talos), Kingsley Ben-Adir, Olivia Colman, Emilia Clarke, Killian Scott et Christopher McDonald.