Comme Star Wars : The Clone Wars et Star Wars Rebels en leur temps, Star Wars : The Bad Batch est-elle sur le point de monter en puissance avec sa saison 2 ? Premier élément de réponse avec la bande annonce diffusée à la Star Wars Celebration. Au programme, un saut temporel qui s'accompagne d'un changement de look pour tout le monde, de quoi faire plaisir aux fabricants de jouets ; Gungi le Wookie en survivant de l'Ordre 66 ; une possible infiltration de l'entrepôt scientifique secret du Mont Tantiss, bien connu des lecteurs de La Croisade Noire du Jedi Fou ; du Sheev Palpatine machiavélique comme on l'aime ; et de l'action à gogo. Autrement dit, on sait ce que l'on regardera cet automne, en mangeant notre bol de céréales ! PS : ultime annonce, Star Wars : Visions aura droit elle aussi à une saison 2 au printemps 2023.
[Synopsis de la saison 1] La série suit des clones expérimentaux d'élite, la Bad Batch, alors qu'ils cherchent leur voie dans une galaxie en évolution rapide au lendemain de la Guerre des Clones. Les membres de la Bad Batch – une escouade unique de clones qui diffèrent génétiquement de leurs frères de l'Armée des Clones – possèdent chacun une compétence unique exceptionnelle, ce qui fait d'eux des soldats extraordinairement efficaces et une équipe formidable. Dans l'ère post-Guerre des Clones, ils entreprendront des missions de mercenaires audacieuses alors qu'ils luttent pour rester à flot et trouver un nouveau but.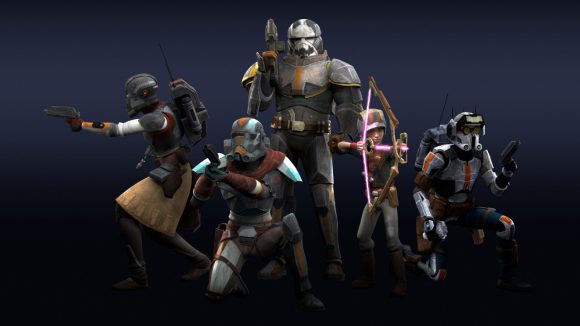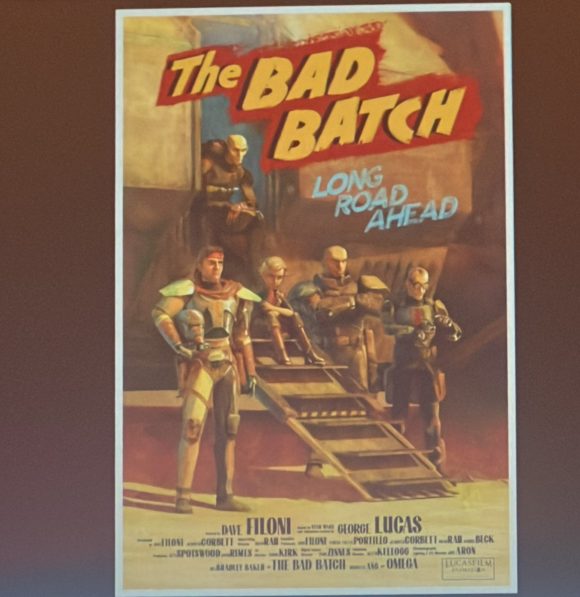 Here is the script read from the Bad Batch panel! #StarWarsCelebration pic.twitter.com/LmECeBp8Ia

— Friends of the Force (@FriendsOfForce) May 29, 2022
#StarWarsVisions returns. Volume 2 streaming Spring 2023, only on @DisneyPlus. pic.twitter.com/zCAlj8lBiv

— Star Wars (@starwars) May 29, 2022
﹡﹡﹡﹡﹡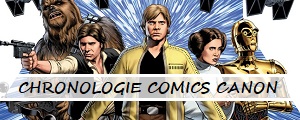 ﹡﹡﹡﹡﹡
La série Star Wars : The Bad Batch sera de retour en 2022 sur Disney+, avec Dee Bradley Baker (Hunter / Echo / Tech / Wrecker / Crosshair) et Michelle Ang (Omega).