Gros plan sur les costumes des membres de la Justice Society of America, grâce aux couvertures variantes des comics du film Black Adam ! Black Adam : The Justice Society Files est une mini-série de Cavan Scott en quatre numéros, centrés sur Hawkman (5 juillet), Cyclone (2 août), Atom Smasher (6 septembre) et Dr. Fate (4 octobre) ; avec à chaque fois une histoire bonus sur Teth-Adam. Comme d'habitude, on espère que ces comics-préquelles arriveront un jour en France ! PS : le costume d'Atom Smasher ne vous fait pas penser à quelqu'un ?
Près de cinq millénaires après avoir reçu les super-pouvoirs des anciens dieux – et avoir été emprisonné dans la foulée –, Black Adam (Dwayne Johnson) est libéré de sa tombe terrestre, prêt à exercer sa propre justice dans le monde moderne…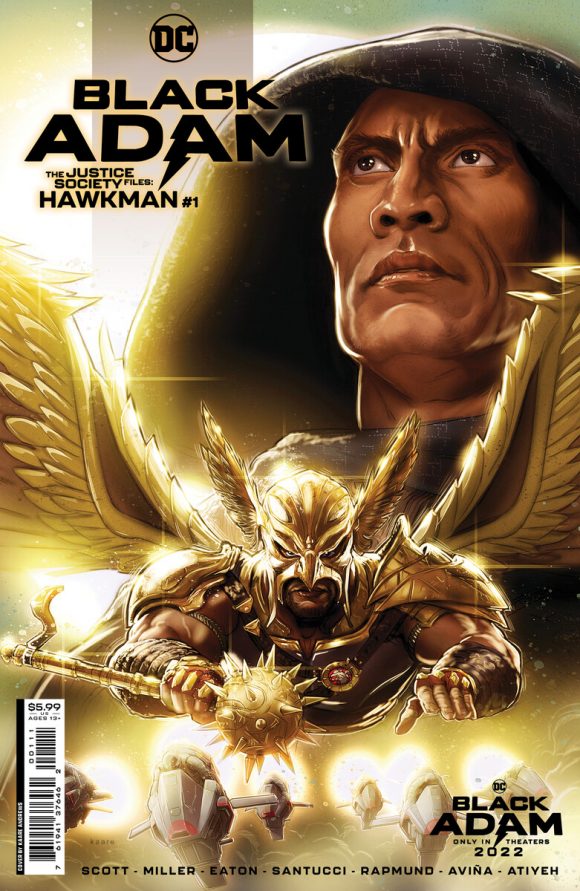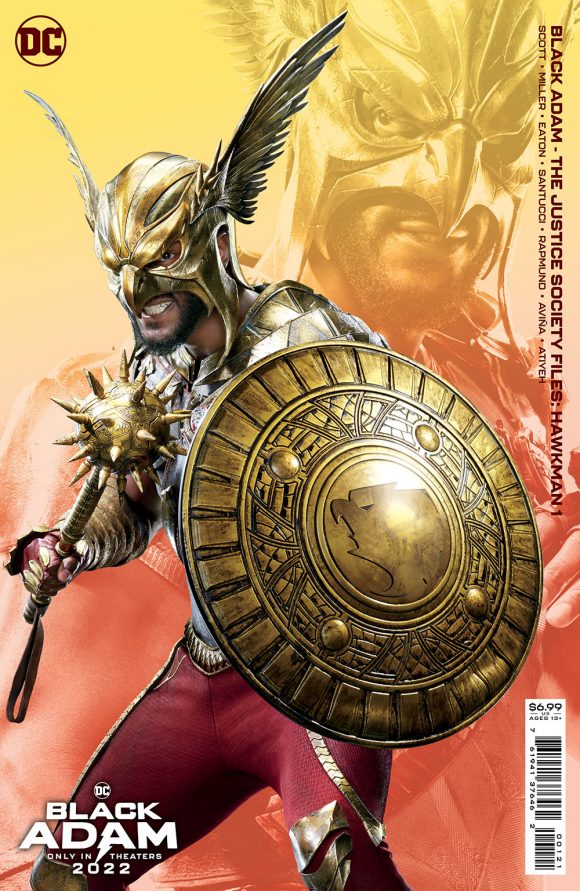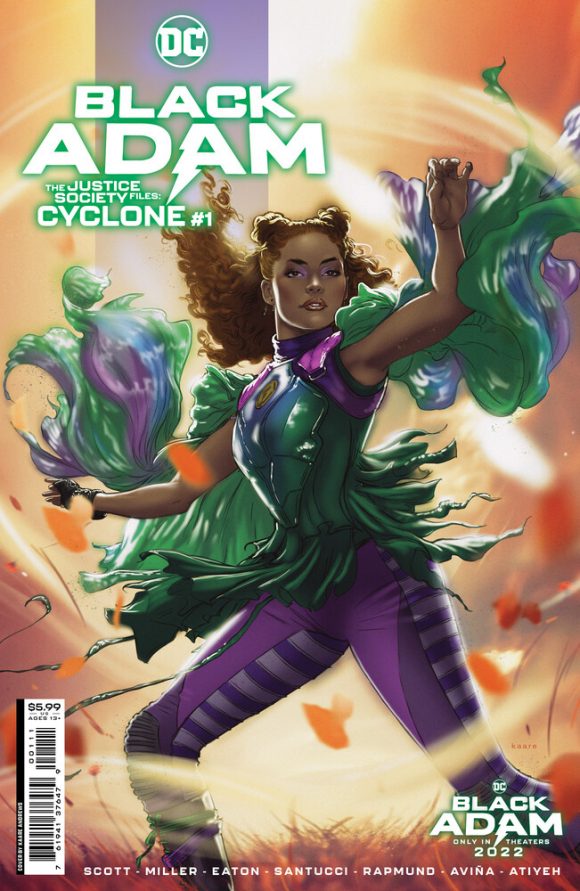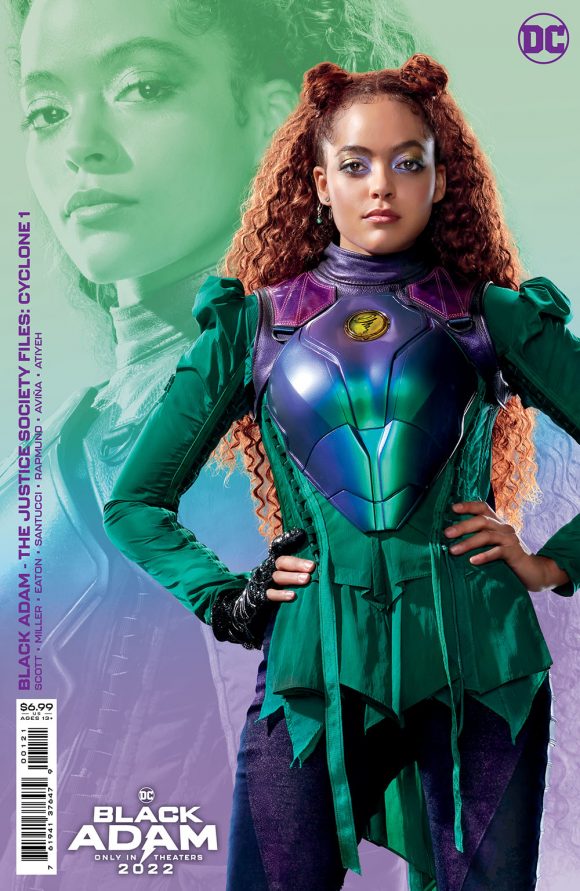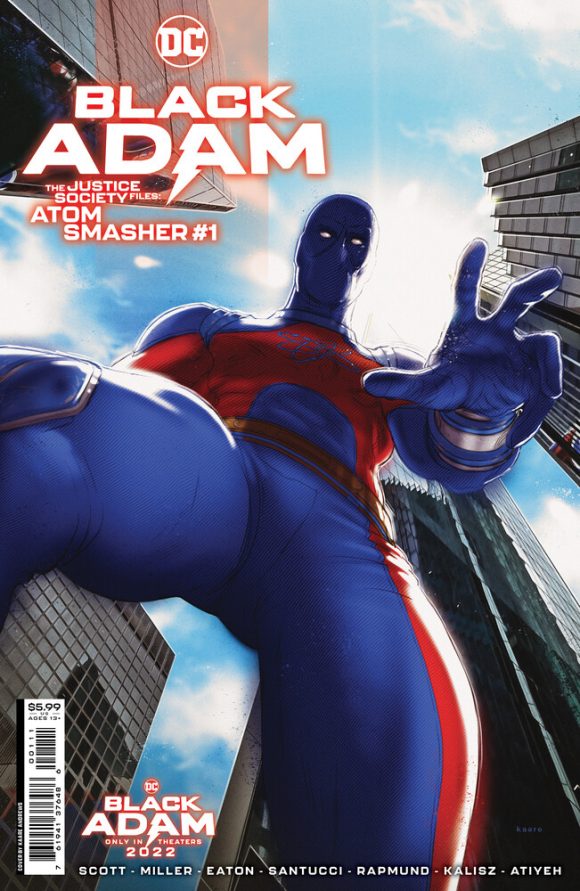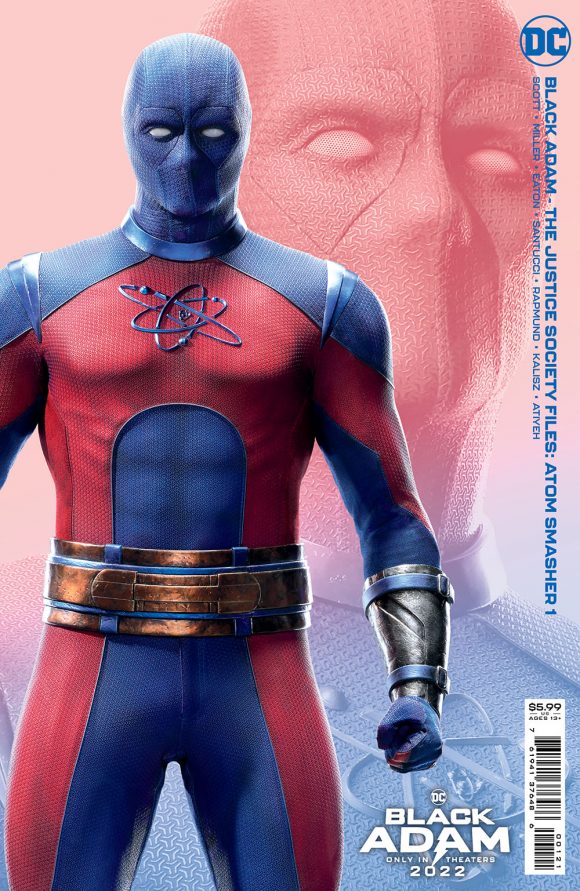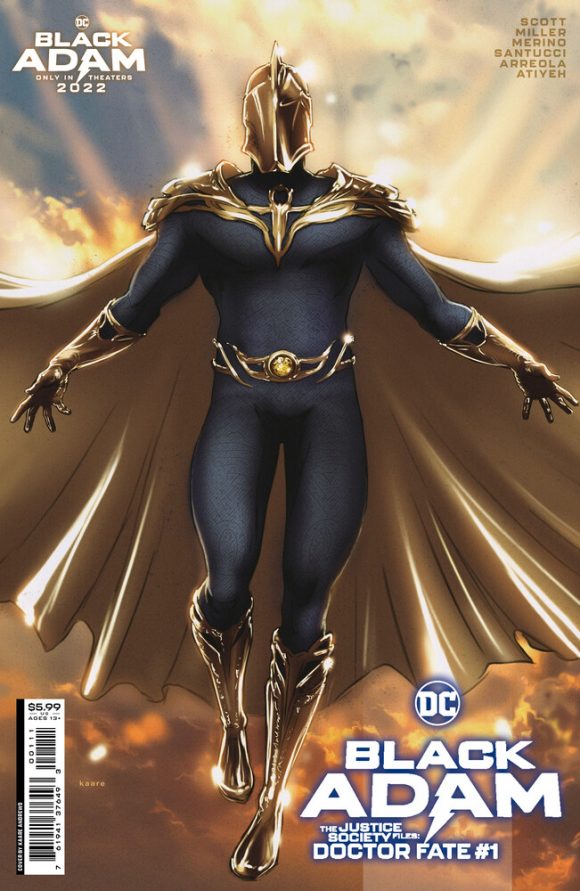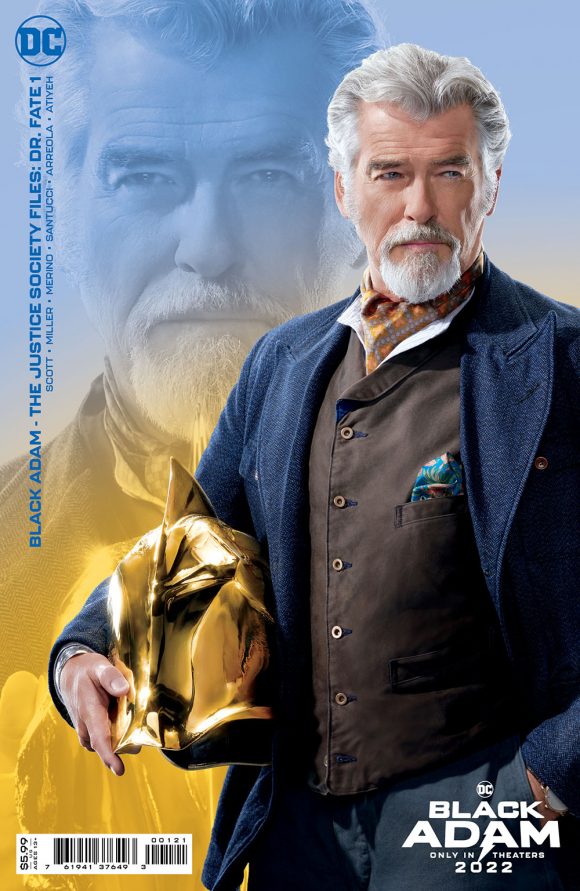 ﹡﹡﹡﹡﹡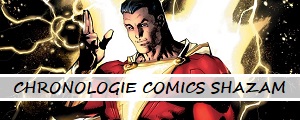 ﹡﹡﹡﹡﹡
Black Adam est réalisé par Jaume Collet-Serra et sort en France le 19 octobre 2022, avec Dwayne Johnson (Teth-Adam/Black Adam), Pierce Brosnan (Kent Nelson/Doctor Fate), Noah Centineo (Albert Rothstein/Atom Smasher), Aldis Hodge (Hawkman), Sarah Shahi (Adrianna Tomaz/Isis), Quintessa Swindell (Cyclone) et Marwan Kenzari (Sabbac).