Pendant ce temps, au Festival international du film d'animation d'Annecy… Sony Pictures a dévoilé de nouvelles informations sur Spider-Man : Across the Spider-Verse, à commencer par l'identité du grand méchant du film ! Pour la plus grande joie des joueurs de Portal, il s'agit donc de Spot, le super-vilain qui ouvre des portails interdimensionnels plus vite que son ombre. Un personnage inédit sur grand écran de la (très) riche mythologie Spider-Man, c'est toujours bon à prendre ; sachant en plus qu'il aura la voix de Jason Schwartzman (À bord du Darjeeling Limited, Marie Antoinette). En attendant les scènes d'action folles qu'un tel antagoniste peut offrir, nous avons aussi un premier poster-lithographie signé Jesús Alonso Iglesias. Spider-Man 2099 est dans la place, avec toujours Oscar Isaac au doublage !
Miles Morales revient pour le prochain chapitre de la saga Spider-Verse, lauréate d'un Oscar, dans une aventure épique qui transportera l'Araignée sympa du quartier de Brooklyn à travers le Multivers pour unir ses forces à celles de Gwen Stacy et d'une nouvelle équipe de Spider-Gens, qui devront affronter un méchant plus puissant que tout ce qu'ils ont jamais rencontré.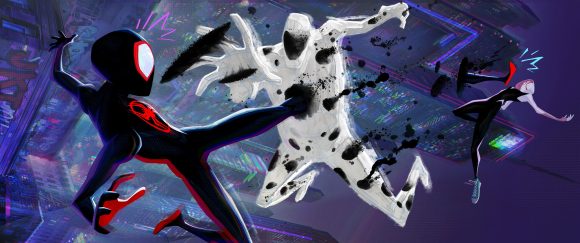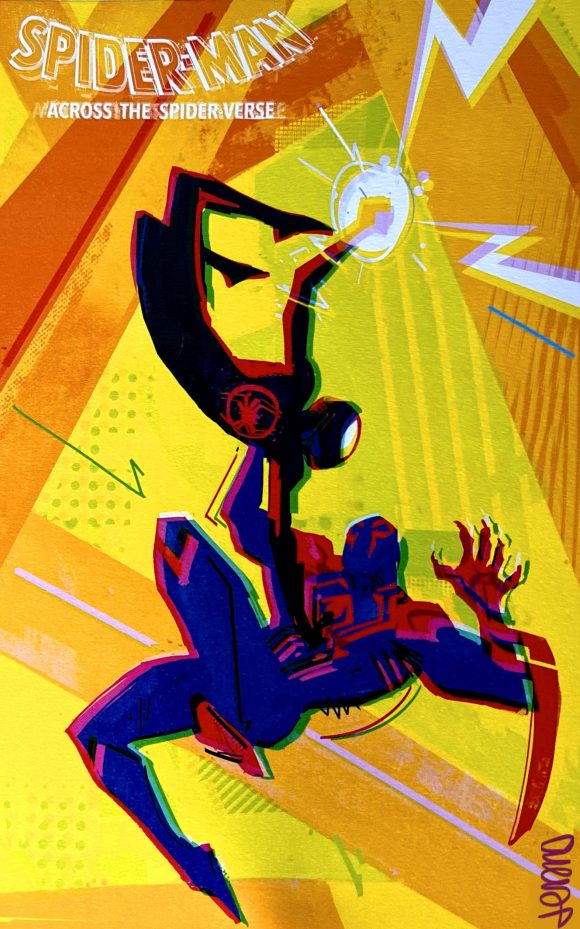 @shinypinkbottle @Powerkeni @JDS_247 🤩🤩🤩 #AnnecyFestival pic.twitter.com/abHic4HDoo

— Sony Pictures Animation (@SonyAnimation) June 13, 2022
﹡﹡﹡﹡﹡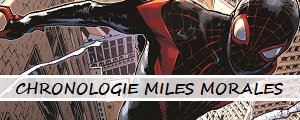 ﹡﹡﹡﹡﹡
Spider-Man : Across the Spider-Verse est réalisé par Joaquim Dos Santos, Kemp Powers et Justin K. Thompson et sort aux Etats-Unis le 2 juin 2023, avec Shameik Moore (Miles Morales/Ultimate Spider-Man), Hailee Steinfeld (Gwen Stacy/Spider-Gwen) et Issa Rae (Jessica Drew/Spider-Woman).