C'est le grand jour pour Thor : Love and Thunder aux Etats-Unis… celui de l'ouverture des préventes ! Pour réveiller les foules, Marvel Studios vient de dégainer sept posters-personnages où tout le monde est représenté, même Tanngrisnir et Tanngnjóstr. Du côté des posters ScreenX, Dolby Cinema, IMAX et RealD 3D, on se la joue années 1980, mauvais photoshop assumé, jaquette VHS et gros biceps. Enfin, pour les plus spoilerophiles – et à un mois tout pile avant la sortie -, les derniers spots TV contiennent toujours leur quota d'images inédites…
Thor s'engage dans un voyage sans précédent – ​​la quête de la paix intérieure. Mais sa retraite est interrompue par un tueur galactique connu sous le nom de Gorr le Boucher des dieux, qui cherche l'extinction des dieux. Pour combattre la menace, Thor demande l'aide du Roi Valkyrie, de Korg et de son ex-petite amie Jane Foster, qui – à la surprise de Thor – manie inexplicablement son marteau magique, Mjolnir, en tant que Puissante Thor. Ensemble, ils se lancent dans une aventure cosmique déchirante pour découvrir le mystère qui motive la vengeance de Gorr et l'arrêter avant qu'il ne soit trop tard.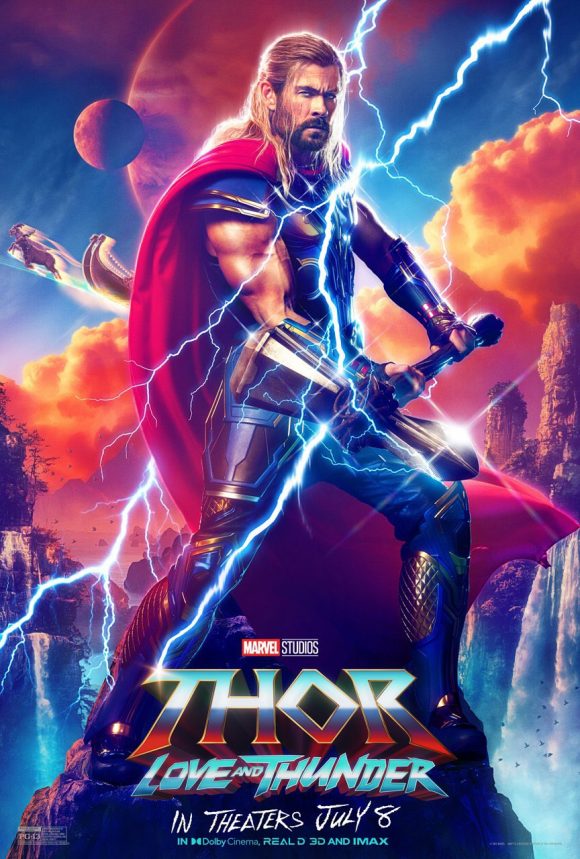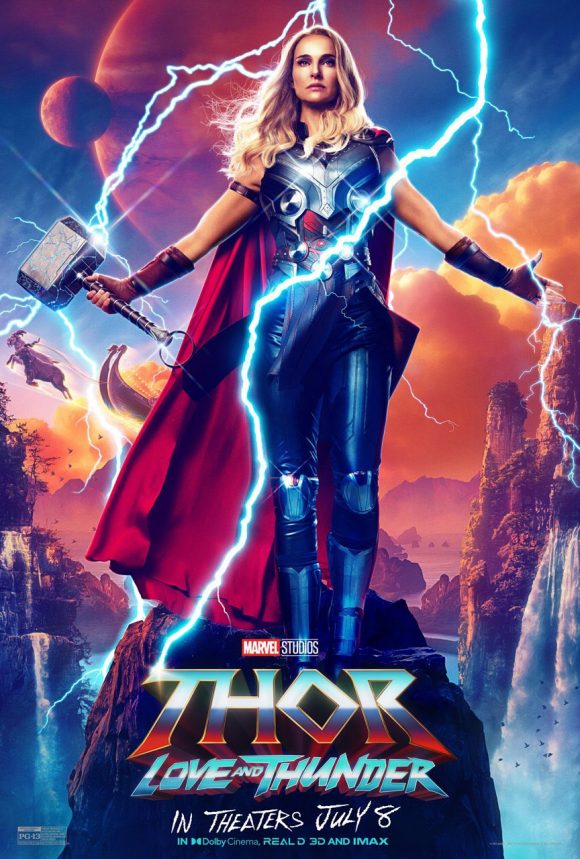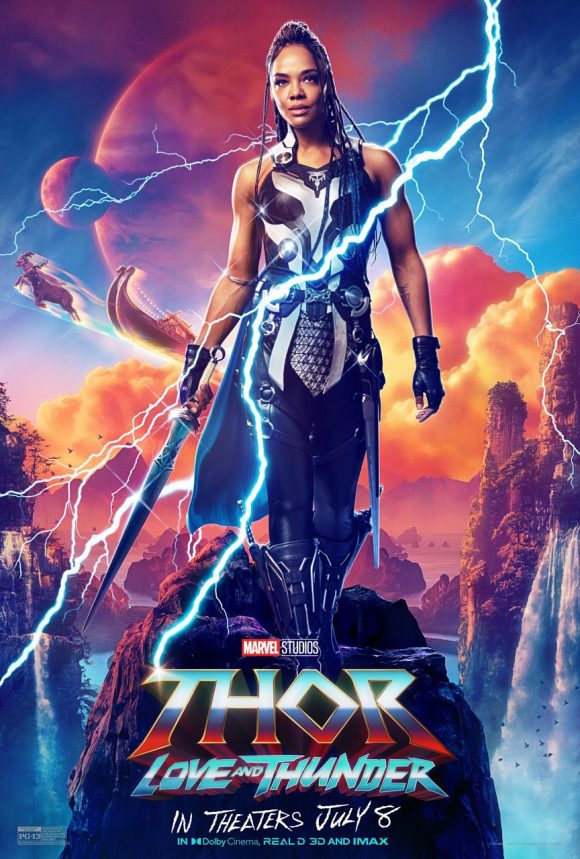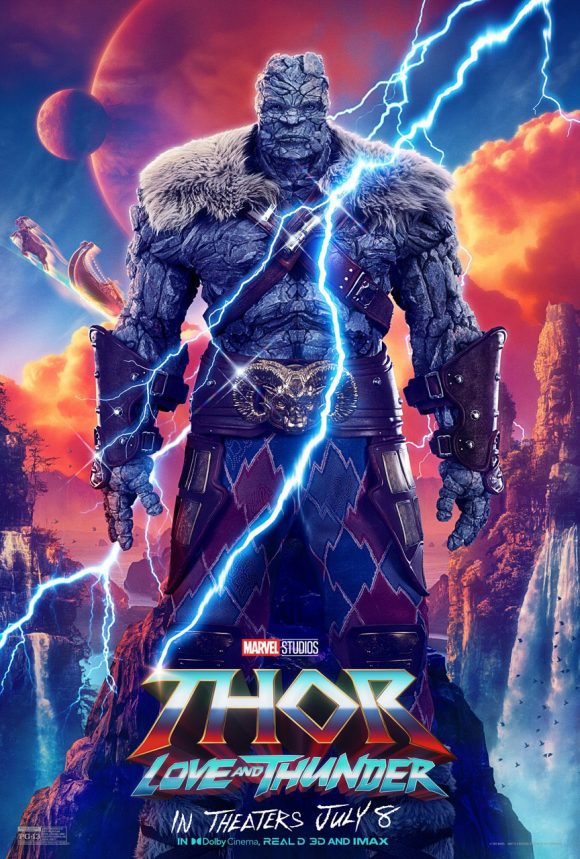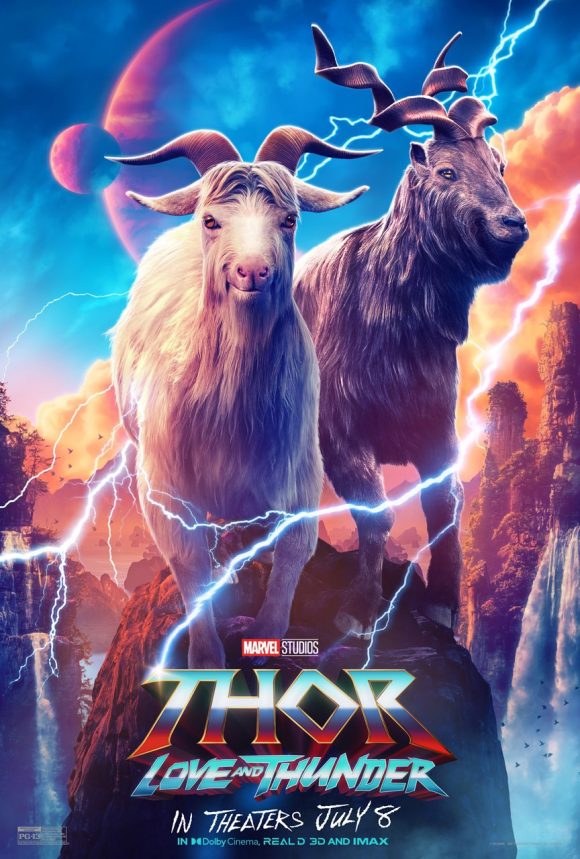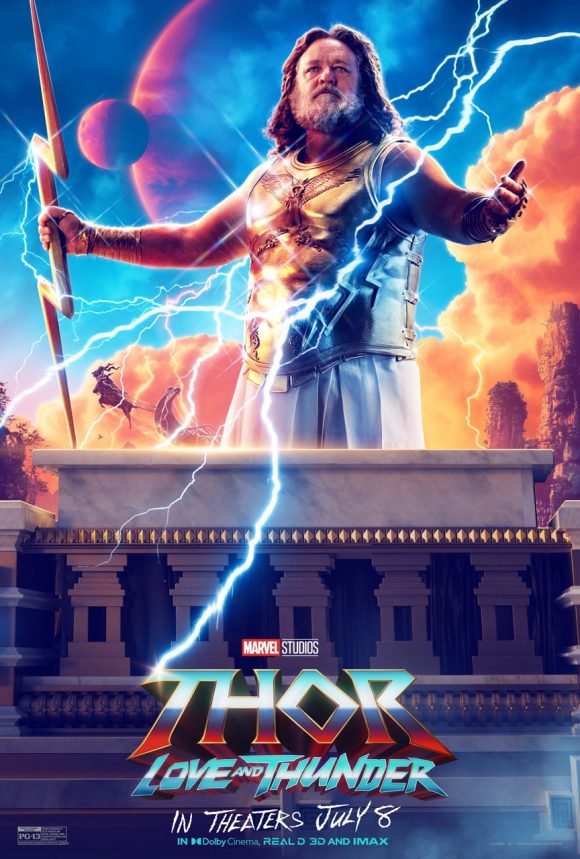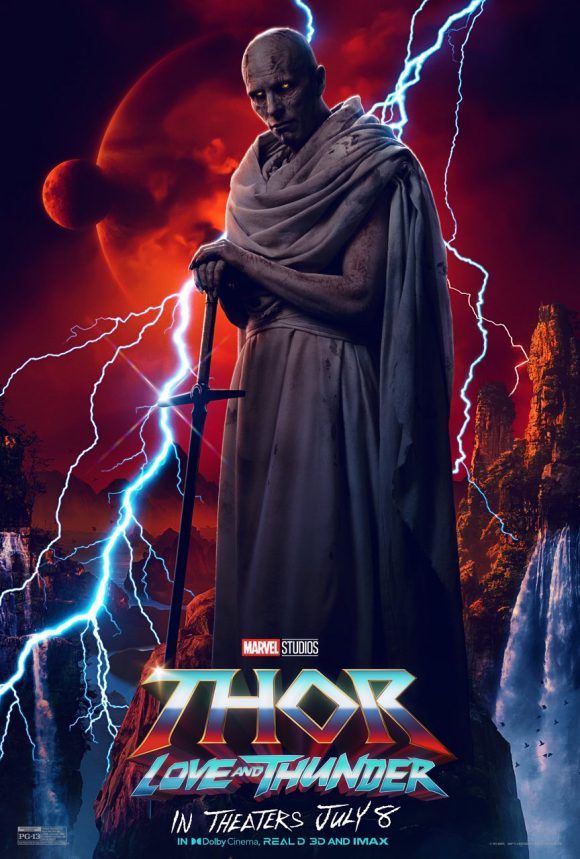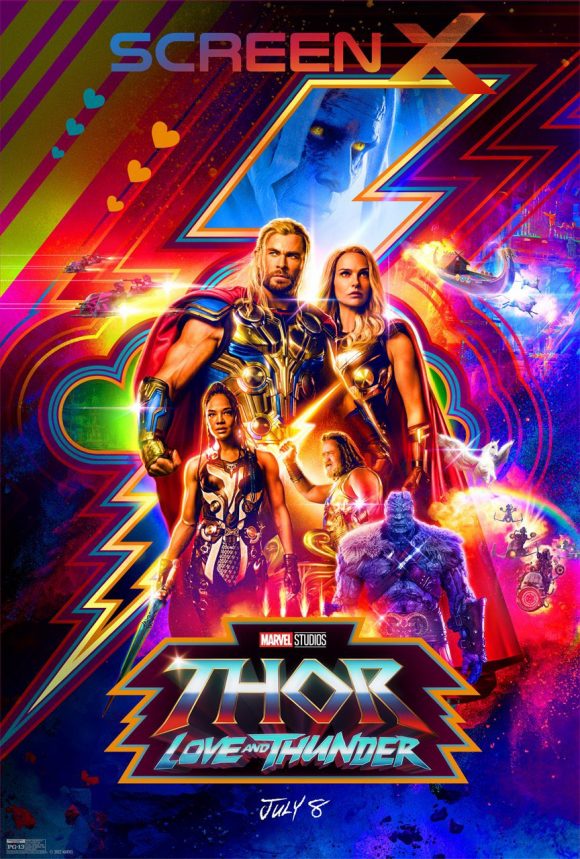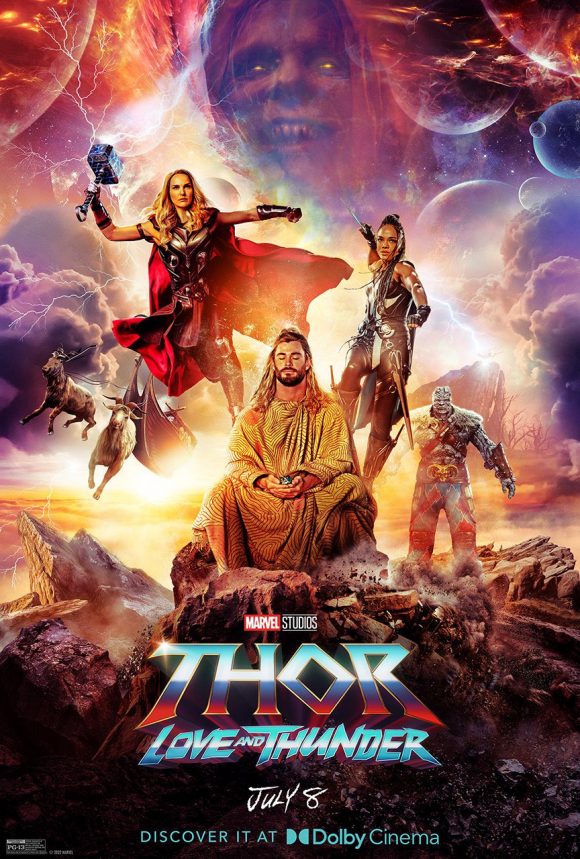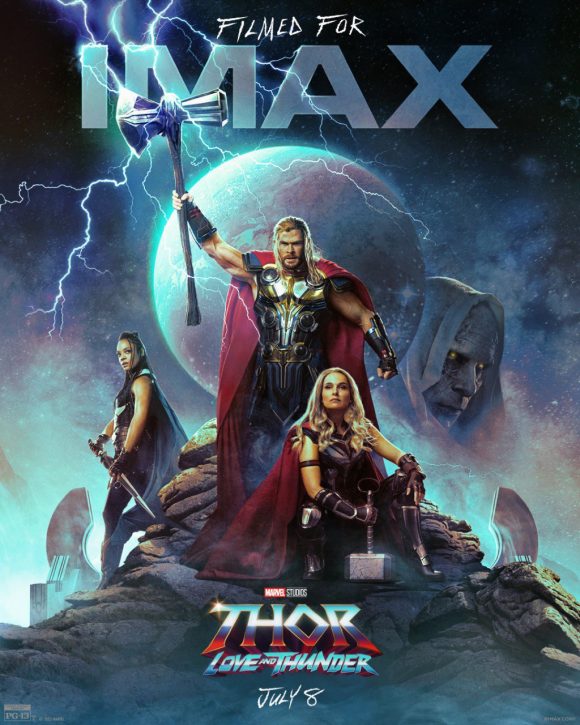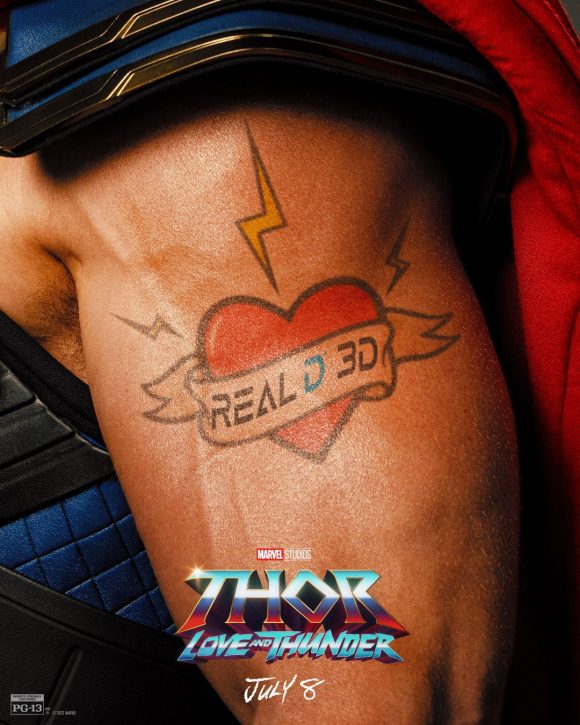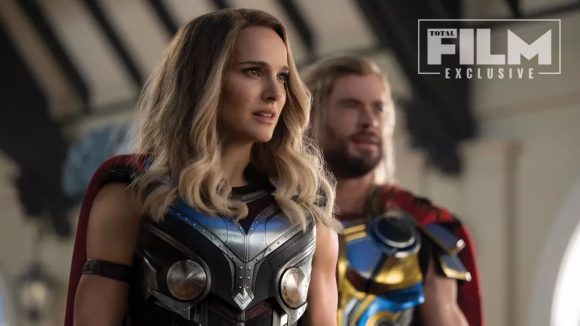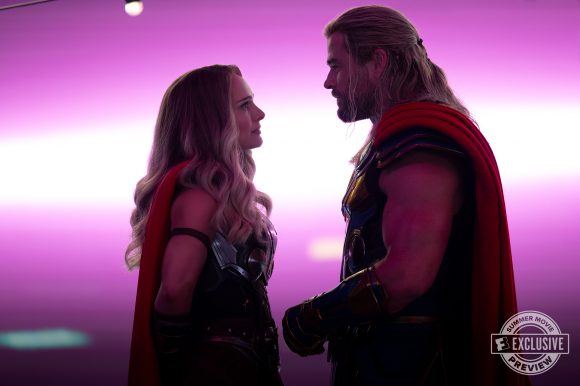 ﹡﹡﹡﹡﹡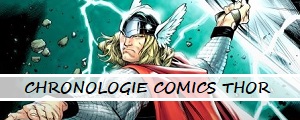 ﹡﹡﹡﹡﹡
Thor : Love and Thunder est réalisé par Taika Waititi et sort en France le 13 juillet 2022, avec Chris Hemsworth (Thor Odinson), Natalie Portman (Jane Foster/The Mighty Thor), Tessa Thompson (Valkyrie), Jaimie Alexander (Sif) et Christian Bale (Gorr, le Massacreur de Dieux).