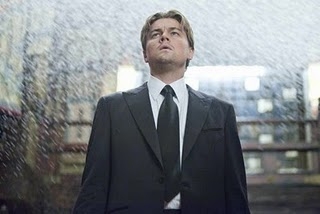 L'impossible attente (21 juillet) autour d'
Inception
monte d'un cran, avec la vidéo de la semaine,
une seconde featurette/documentaire
, qui permet de découvrir plus en détails les personnages du nouveau film de
Christopher Nolan
! The forger, the extractor (Leonardo DiCaprio), the shade (Marion Cotillard), the mark, the point man, the architect, the tourist… les dénominations des personnages restent mystérieuses. Le héros du film, Cobb, est un voleur d'exception,
il entre dans les rêves des gens pour voler leurs secrets
, les extraire (c'est l'Inception), lorsque la victime est le plus vulnérable (lors du sommeil)… Travaillant dans l'espionnage industriel, lui et son équipe accepte un dernier job,
l'Inception ultime
: non pas voler une idée dans le cerveau d'une victime, mais en implanter une, afin de réaliser un crime parfait… Beaucoup s'attendent à
un chef-d'oeuvre, à une intrigue renversante
, et il y a de quoi puisque c'est le film le plus ambitieux de Christopher Nolan ! Un dernier mot sur la musique que l'on entend dans la vidéo :
il ne s'agit pas de la partition d'Hans Zimmer
, mais du morceau Shadow Games, du groupe Groove Addicts (à écouter ci-dessous en bonus !).