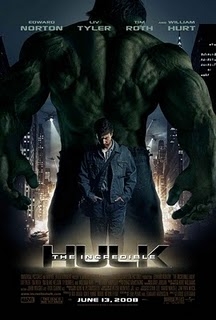 Mauvaise nouvelle.
Edward Norton ne sera pas au casting du film The Avengers/Les Vengeurs
, il n'est donc plus le Bruce Banner/Hulk de l'univers cinématographique Marvel, après l'avoir incarné dans
L'Incroyable Hulk
(où il succédait déjà à Eric Bana). La décision est officielle, confirmée par Kevin Feige en personne, le grand patron de Marvel Studios, via un communiqué publié dans la nuit.
« Nous avons pris la décision de ne pas reprendre Edward Norton pour son rôle dans le film « The Avengers ». Notre décision n'est pas due à une question financière mais plus à des soucis de créativités et aussi un problème de collaboration entre les différents acteurs. Voyez-vous, dans un film consacré aux Vengeurs, il faut absolument que les acteurs forment un tout et un ensemble. Nous sommes actuellement à la recherche d'un nouvel acteur remplissant ces exigences. »
La décision, est surprenante et un peu brutale, mais ce n'est pas tout à fait une surprise. Si l'acteur s'était récemment exprimé et avait annoncé qu'il serait heureux de reprendre son rôle (il a même rencontré Joss Whedon, qui va réaliser le film Avengers), du côté du studio, on a encore en mémoire les problèmes de production de L'Incroyable Hulk. Norton, en raison de différents artistiques, avait refusé de faire la promotion du film, insatisfait du montage. Beaucoup de rumeurs néfastes.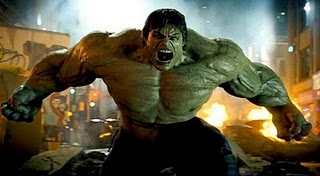 Et surtout, Marvel voit les choses au long terme, avec des contrats de 9 films pour ses acteurs principaux. Avec Norton, déjà célèbre, la chose est quasiment impossible (pour des raisons de salaire et d'emploi du temps). Robert Downey Jr. est l'exception, c'est le « joyau de la couronne », mais autour de lui, graviterons uniquement des acteurs quasi inconnus du grand public, qui auront une « dette » envers Marvel. Edward Norton était donc remplaçable, et c'est totalement compréhensible. Surtout que dans le film sur les Vengeurs, je suis prêt à parier que le géant de jade sera bien plus présent à l'écran que le scientifique expert en rayon gamma.
Nous aurons donc un nouvel acteur (encore un ! Banner, c'est digne de Docteur Who, qui change de forme régulièrement !), sans doute annoncé au Comic Con à la fin du mois. Moins de problèmes de production, une meilleure ambiance, des économies, un acteur plus libre et redevable. Un choix qu'il faut comprendre, le Marvel Cinematic Universe étant un projet sur le long terme…