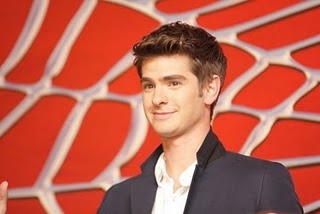 Depuis vendredi, la Terre entière sait
qui sera le prochain Spiderman
, qui sera l'acteur qui aura la lourde de charge de faire oublier
Tobey Maguire
… Bonne chance à lui, bonne chance à
Andrew Garfield
, 27 ans dans un mois. [
Et un petit mot à Sony : la prochaine fois, attendez que la Japan Expo soit terminée pour annoncer des nouvelles aussi importantes, par avance, merci
.]. Comme d'habitudes dans les castings des films Marvel, les favoris qu'étaient Aaron Johnson, Anton Yelchin, Jesse Eisenberg, Josh Hutcherson, Jamie Bell peuvent rentrer chez eux.

Andrew Garfield est loin d'être un débutant, puisqu'on a pu le voir dans Boy A (un film indé anglais acclamé par la critique l'année dernière), Lions et agneaux, Deux soeurs pour un roi, L'Imaginarium du Docteur Parnassus et bientôt, The Social Network, le film sur Facebook (sortie le 13 octobre). Il était surtout l'acteur principal de la trilogie Red Riding, une série de films où sa prestation emporte les derniers indécis sur les forums américains. Il doit y être impressionant, car souvent, on retrouve des réactions de ce type « Oh, mais c'est l'acteur de The Red Riding trilogy. Parfait ! ». Il y incarnait… un journaliste ! Un bon présage pour jouer Peter Parker.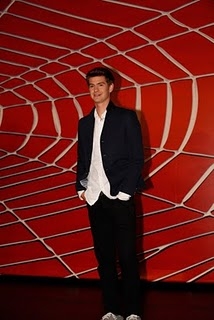 Nous avons donc, dans ce reboot de Spiderman en 3D, un acteur solide. Côté business, ça doit être la fête chez Sony. L'acteur sera payé 500 000 dollars pour le film (puis 1 million pour le second, et le double pour le troisième). Un mini-scandale quand on regarde le salaire de Tobey Maguire, qui débutait avec 4 millions, puis 15-17 millions pour les films suivants (avec en plus un pourcentage sur les recettes) ! Andrew est pourtant le héros principal, tout le film repose sur lui, mais à la caisse, il passe en dernier… C'est une « misère » en comparaison de la montagne de dollars que va récolter ce reboot (600, 700, 800 ?)… J'espère qu'il pourra renégocier son contrat pour les deux prochains films !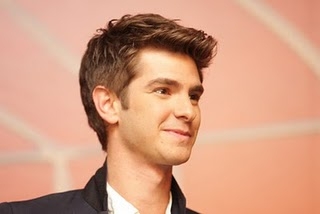 En tout cas, cela confirme la volonté du studio de monter un film au budget bien plus modeste (on parle de 80 millions de dollars, presque le budget d'un Twilight !), loin des 140 du premier Spidey. J'ai peur. Sérieusement, dans les comics, Peter ne passe pas la moitié des cases sans sa panoplie de superhéros. Il est la majorité du temps Spiderman, et je crains qu'avec 80 millions de budget, on se retrouve avec un film uniquement (ou presque) consacré à Peter Parker et ses problèmes.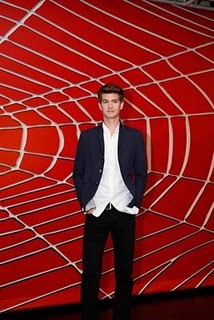 Alors casting de génie ou terrible erreur (gnark, gnark…). Wait and see ! Mais du haut de ses 27 ans, (presque 30 au moment de la sortie du film), il semblerait que Peter Parker saute la case lycée pour arriver directement à la case université… Avec un peu de chance, nous allons finalement éviter un énième rappel des origines du héros. La configuration parfaite serait un film suite-reboot, comme l'a été L'incroyable Hulk par rapport au Hulk d'Ang Lee. Ci-dessous, Marc Webb et son nouvel acteur… Ainsi que la vidéo de la « révélation » !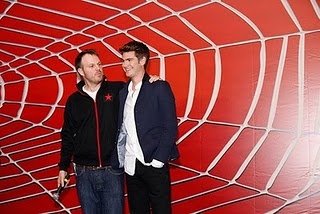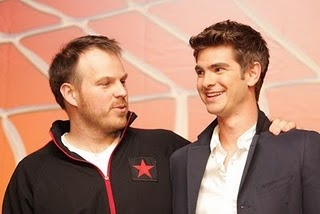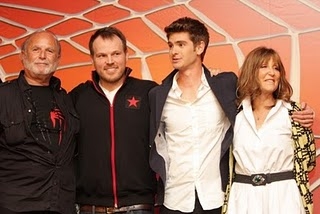 En passant, une petite prière… Mary Elizabeth Winstead pour Mary Jane. Il n'y a même pas à discuter, elle est née pour ce rôle.