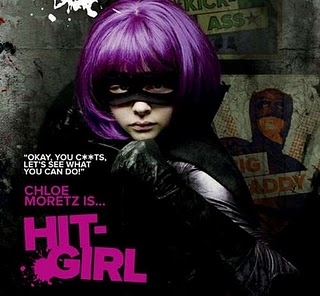 Malheureusement, le film
Kick-Ass
n'a pas été un immense succès au cinéma. 50 millions au box office américain,
100 millions au niveau mondial, pour un budget de 30
: c'est bien, mais la suite n'était pas acquise pour autant. Tout allait se jouer sur les ventes DVD/Blu-ray du film, qui ont été heureusement excellentes. Jamais avare en paroles et en déclarations, le scénariste Mark Millar a donc confirmé
la production de Kick-Ass 2
, toujours adapté de son œuvre. Un nouveau film qui se fera au plus vite (dans environ 9 mois, le temps que Matthew Vaughn achève
X-Men First Class
), car le personnage d'Hit-Girl, contrairement à son actrice
Chloé Moretz
, ne grandit pas dans la série de comics. Voici justement
de nouvelles cases de Kick-Ass 2 – Balls to the Wall
, où Kick-Ass se prend une correction, et se fait littéralement botter le cul par sa très jeune amie. La honte. Quoique… Même les Expendables au grand complet ne pourraient pas lutter face à elle ! Pour admirer d'autres cases dessinées par
John Romita Jr.
, il y a toujours
celles dévoilées avant-hier
.