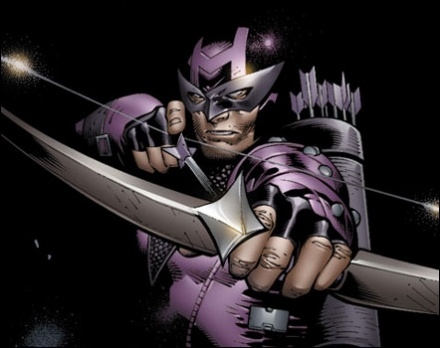 Oeil-de-Faucon, le vengeur archer en avant-première dans le film Thor ?
Selon le site internet
The Wrap
,
Jeremy Renner
fera bien une apparition dans la prochaine production Marvel,
Thor
, réalisée par Kenneth Branagh. Selon la source, qui aurait vu un premier montage du film, l'acteur de
The Town
est bien là, sans préciser la nature de son apparition (en civil, en costume ?). A mon avis, il ne faut pas trop se faire d'illusions :
pour voir Oeil-de-Faucon dans toute sa splendeur,
il faudra attendre The Avengers en 2012 !
Et surtout, je vois mal Marvel intégrer le fameux cameo post-générique dans un montage de travail. Ce type de scène étant très « sensible », si apparition de Clint Barton il y a, elle devrait être pendant le film, et non après le générique. En novembre 2009,
Jeremy Renner pariait que son personnage serait dans Thor
, avant de vite démentir un mois plus tard…
Selon vous, qui devrait nous faire une petite visite après le générique de Thor ?