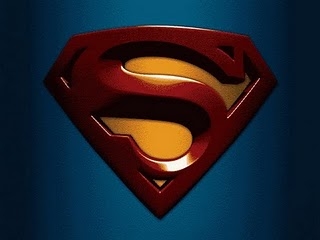 Retenez bien ce nom : après Christopher Reeve et Brandon Routh,
voici Henry Cavill, le nouveau Superman/Clark Kent
! Un illustre inconnu, qui décroche le rôle de sa vie, après avoir été nommé « 
l'homme le plus malchanceux d'Hollywood
 » par le magazine
Empire
. En effet Cavill, 27 ans, est un acteur anglais (quelques productions dans son pays dont
The Tudors
), qui était déjà en lice pour incarner James Bond, Bruce « 
Batman
 » Wayne, Hal Jordan, et… Clark Kent dans
Superman Returns
! Juste retour des choses, le voici donc dans la peau de cette icône, dans ce nouveau film réalisé par
Zack Snyder
. Je vous laisse avec le communiqué officiel. Ne connaissant pas cet acteur, l'avis ne pourra être que « physique » : bon choix !
Fera-t-il un Clark Kent convainquant ? A vos claviers !


Burbank, CA, 30 Janvier 2011 – Warner Bros Pictures et Legendary Pictures ont annoncé aujourd'hui que Henry Cavill a décroché le rôle convoité de Superman, le super-héros emblématique.

Le film sera réalisé par Zack Snyder, qui a déclaré, « Dans le panthéon des super-héros, Superman est le personnage le plus reconnu et vénéré de tous les temps, et je suis honoré de faire partie de son retour sur grand écran. Je me joins également à la Warner Bros, Legendary et aux producteurs pour dire comment nous sommes excités par le casting d'Henry. Il est le choix parfait pour revêtir la cape et le symbole S. « 

Charles Roven, Emma Thomas, Christopher Nolan et Deborah Snyder sont les producteurs du film. Le scénario est écrit par David S. Goyer, basé sur une histoire de Goyer et Nolan. Thomas Tull et Lloyd Phillips siègent en tant que producteurs exécutifs.

Cavill a récemment terminé le tournage de The Cold light of day et sera une des stars dans le prochain film Immortals, qui sortira cet automne.

Prévu pour une sortie en décembre 2012, le nouveau film Superman sera distribué dans le monde entier par Warner Bros Pictures, une société Warner Bros Entertainment Company.