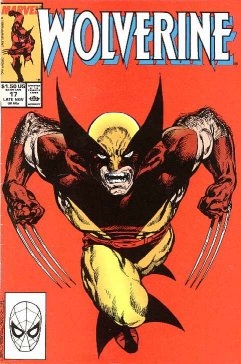 A la recherche d'
un nouveau réalisateur pour The Wolverine
… C'est le nouveau jeu lancé par la
Fox
depuis quelques semaines, à cause du départ de Darren Aronofsky. Et avec le probable succès d'
X-Men First Class
, nul ne doute que cette quête soit devenue une priorité pour le studio. Selon
Variety
,
8 candidats seraient en lice
. Le premier est
Jose Padilha
, le réalisateur brésilien de
Troupe d'élite
. Mais sa candidature est peu probable, puisque son attachement à un thriller d'action vient tout juste d'être annoncé. Autre nom envisagé,
Doug Liman
, le réalisateur de
Mr. and Mrs. Smith, Jumper
et de
La Mémoire dans la Peau
. Citons aussi
Antoine Fuqua
(
Training Day, Le Roi Arthur, L'élite de Brooklyn
),
Mark Romanek
(
Photo obsession, Never let me go
),
Justin Lin
(
Fast Five, Fast and Furious 3 et 4
),
Gavin O'Connor
(
Le prix de la loyauté
), et
James Mangold
(
Walk the line, 3:10 pour Yuma, Night and Day
). Le tout jeune
Gary Shore
vient clôturer cette liste : réalisateur de clips publicitaires,
il a été probablement sélectionné grâce à la vidéo ci-dessous, Wolverine vs. the Hand
(la Main, une organisation criminelle japonaise dans l'univers Marvel). Comme quoi, réaliser un court-métrage pour se faire remarquer, cela peut fonctionner ! Le rendu visuel ressemble plus à du motion-comic qu'à un film, mais en tout cas, cela prouve son intérêt pour le projet : en voilà un qui est motivé ! Les noms de
David Slade
(
Hard Candy, Twilight 3
) et de
Duncan Jones
(
Moon, Source Code
) semblent être passés à la trappe… C'est bien dommage pour ce dernier, car son
Source Code
était de très bonne facture.