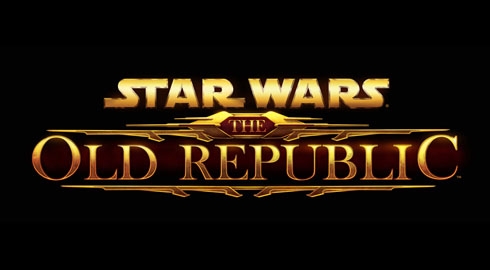 Fabuleux
, il n'y a pas d'autre mot. C'est la dernière cinématique du MMORPG
Star Wars The Old Republic
. Après l'attaque du Temple Jedi et
la bataille d'Alderaan
, voici
le retour des Sith
(les vrais !) dans l'espace républicain, sur leur planète d'origine, Korriban. Nous sommes vers 3681 avant la bataille de Yavin (l'
Episode IV
), le véritable Empire Sith est de retour après un millénaire et demi d'exil, autant dire que les Jedi et la République vont morfler… Plus précisément, il s'agit de
la cinématique d'introduction du jeu
, présentée il y a quelques heures à l'
E3
(la grande messe du jeu vidéo). Grandiose, magnifique : il n'y a que
Star Wars
pour offrir ça ! Une seule critique à apporter : encore et toujours
le design de l'époque Ancienne République bien trop proche des films
(pour que le grand public s'y retrouve). Mais à part ce détail, c'est le bonheur total !
Petit résumé de l'histoire de l'Univers Étendu Star Wars pour
ceux qui ne lisent ni les comics ni les romans (honte à vous !).
D'abord les repères chronologiques : l'Episode IV (la bataille de Yavin) est considéré comme l'an 0. L'Empire Contre Attaque et Le Retour du Jedi se déroulent en l'an 3 et 4. La Menace Fantôme en -32 (donc avant), L'Attaque des Clones en -22, et La Revanche des Sith en -19. Jusqu'à, c'est pas compliqué.
L'action de la cinématique prend place en -3681, et marque le début de la Grande Guerre Galactique (qui sert de décor au jeu The Old Republic). Il s'agit du retour de l'Empire Sith, le seul, le vrai, l'unique. En effet, vers l'an -5000, lors de la Guerre de l'Hyperespace, les forces Sith (l'espèce Sith, dont nous voyons un représentant dans la vidéo, l'alien rouge, ainsi que des Seigneurs Sith) ont attaqué l'espace républicain. Après moult aventures, ils ont été décimés, et forcés de s'exiler. Le jeu The Old Republic raconte leur retour dans la galaxie, même si entre -5000 et -3681, il y a eu d'autres manifestations du Côté Obscur (Naga Sadow, Qel-Droma, Revan, etc…). Mais dans le jeu, c'est le VRAI Empire Sith qui est de retour. Palpatine, Darth Maul, Vador et compagnie peuvent aller se rhabiller !