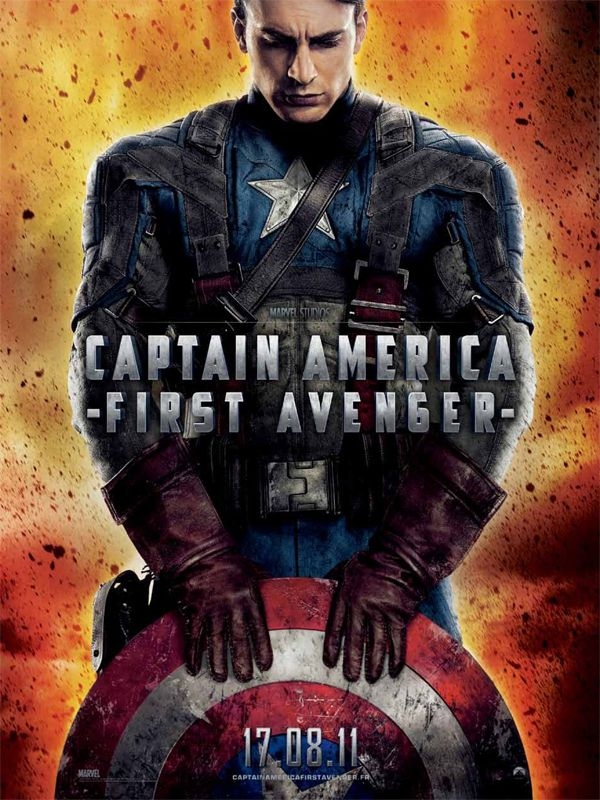 [Alerte SPOILERS !]

La semaine qui s'annonce restera dans la mémoire des fans de comics pendant longtemps
: dans quelques années, nous nous souviendrons avec bonheur de cette semaine du mois de juillet 2011 où…
Cet article va contenir des SPOILERS :
non pas sur l'histoire du film
Captain America
, mais sur
la scène qui se trouve après le générique
… Il va sans dire que d'ici la sortie française du film (le 17 août), cette scène sera largement révélée, mise en ligne, analysée et décryptée. Vous êtes encore là ? Bien.
La scène post-générique de Captain America n'est pas comme celle des autres films Marvel Studios : il s'agit ni plus ni moins que d'un teaser pour The Avengers !
Voici la description de la séquence, qui durerait un peu plus d'une minute.
Le teaser débute avec Steve Rogers qui se trouve dans un gymnase vide. Il cogne contre un sac de gym, tellement fort que le sac se décroche et s'écrase contre le mur. Nick Fury arrive alors. Les deux hommes discutent : le patron du SHIELD lui demande s'il se prépare pour l'ennemi. Il lui demande s'il n'a pas du mal à dormir, et lui parle d'une mission. Écran noir : L'été prochain… La suite est une succession de plans rapides. Les Vengeurs ensemble avec Nick Fury (pour la fameuse mission). Un plan montre Loki menotté, et escorté par des gardes. Un autre montre Tony Stark palpant le biceps de Thor… Chaque personnage a le droit à un plan d'action très court : Iron Man (nouvelle armure Mark VII) qui s'apprête à tirer avec son répulseur, Captain America au milieu d'une zone de bataille, Thor convoquant la foudre dans un costume plus proche de la version Ultimates, la Veuve Noire accomplissant des acrobaties et lançant des fléchettes, Oeil de Faucon décochant une flèche. Hulk n'est pas présent : il y a seulement un plan avec Bruce Banner qui baisse ses lunettes. Le teaser se termine ensuite avec des plans d'action très courts.
Punaise.
Il va y avoir littéralement des arrêtes cardiaques après les séances de Captain America !
On remarquera au passage que ce
teaser
se concentre sur l'action… tout le contraire de celui de
The Dark Knight Rises
! Je me demande si ce
teaser
sera ensuite diffusé normalement avant d'autres films. En effet, il semble assez lié à Steve Rogers, d'où ma question : y aura-t-il bientôt une nouvelle bande annonce, plus grand public, pour
The Avengers
? Nous verrons bien. En attendant, profitons de l'instant présent : les
teaser
de
The Dark Knight Rises, The Amazing Spiderman
, le
Comic Con
, le film
Captain America
et enfin le
teaser
de
The Avengers
,
cette semaine s'annonce tout simplement grandiose !
[Une vidéo pirate du teaser circule actuellement sur la toile. La qualité est encore plus mauvaise que pour The Dark Knight Rises. Je ne la mettrais donc pas en ligne. « Je ne peux rien lui apprendre, cet enfant n'a aucune patience. » Faisons mentir Yoda, et attendons la mise en ligne officielle : ce sont les premières images de The Avengers, ne les gâchons pas !]