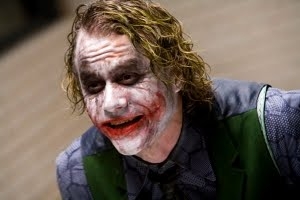 Le Joker peut avoir le sourire : son meilleur ennemi,
Batman
, perd sa place de numéro 1 dans la catégorie du plus prestigieux record du box office américain. Sur les écrans depuis vendredi,
Harry Potter et les Reliques de la mort – Partie 2
a amassé
l
a somme de 168.5 millions de dollars en un week end, surpassant ainsi les 158.4 millions de The Dark Knight
. Snif. Ce n'est bien sûr pas le seul record à l'actif du petit (désormais grand) sorcier :
meilleure séance de minuit
(43.5 millions, annihilant les 30 millions de
Twilight 3
– en 2008, c'est
The Dark Knight
qui détenait le record, avec 18.5 millions…) ;
meilleur premier jour
(92.1 millions, détruisant les 72 millions de
Twilight 2
– l'ancien record était là encore détenu par
The Dark Knight
, avec 67 millions). Et ne parlons pas de l'international : meilleur lancement mondial de tous les temps, avec la somme faramineuse de
475 millions de dollars depuis sa sortie
! La saga
Harry Potter
étant ce qu'elle est, le démarrage est à chaque fois fabuleux, mais le public ne s'élargit pas de film en film (un tiers des spectateurs perdu aux Etats-Unis entre le premier opus et le dernier épisode). Cependant, la barre du milliard sera allègrement franchie !
Toute cette série de records amène une question : The Dark Knight Rises pourra-t-il faire mieux en juillet 2012 ? Oui et non. Sur les records purement de démarrage, il sera difficile pour Batman d'égaler l'événement populaire qu'a été la sortie d'Harry Potter 7.2 : le record minuit semble être hors d'atteinte, tant la saturation des salles américaines a été exceptionnelle. Fort de 11 000 écrans, Harry Potter a de plus bénéficié de la 3D. Seulement 43% des recettes sont à mettre sur le compte du relief. C'est peu, mais pour espérer l'emporter sur un record qui tient en une seule séance, c'est énorme. Idem pour la première journée. Par contre, pour ce qui est du record premier week end, The Dark Knight Rises reste un candidat très sérieux : Harry Potter n'a multiplié son premier jour que par 1.82. Un chiffre décevant, l'un des plus bas de l'histoire (avec une chute de 53.5% entre le premier et le second jour d'exploitation), qui montre une demande gigantesque le premier jour, avec un essoufflement rapide par la suite. Si le facteur X qu'a été la mort d'Heath Ledger est difficile à quantifier sur le résultat au box office de The Dark Knight, sa suite devrait être l'événement cinématographique de l'été 2012, avec qui sait, à la clef, un premier week end s'approchant des 200 millions (180, 190, 200 ?)… Un tel chiffre serait à la hauteur de la légende du Chevalier Noir !