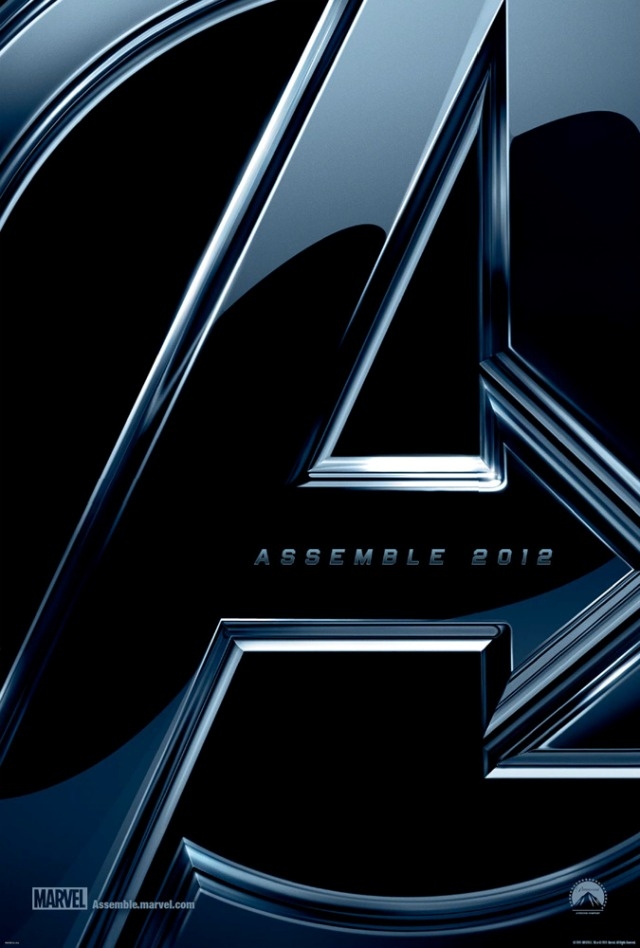 Après plusieurs affiches promotionnelles diffusées lors de salons de
licensing
– l'un avec seulement
le logo de l'équipe
, l'autre avec
les héros dessinés
– voici enfin
un vrai poster-teaser pour le film The Avengers
! Un poster tout simple, mais qui comporte tout de même une énigme :
le logo de la Paramount est visible en bas à droite
, alors que le film sera bien distribué par
Disney
… Qui dit poster-
teaser
dit bientôt
teaser
: nous n'avons toujours pas de date exacte, mais
la bande annonce de The Avengers
devrait être en ligne de façon officielle avant la fin du week-end. Même
le site officiel du film
change de peau et se prépare pour le recevoir ! Rappelons que
Marvel/Disney
ne proposant pas cette année de panel entièrement dédié au film
(snif), il est difficile d'indiquer une date précise de diffusion. La superproduction super-héroïque sera pourtant bien visible sur le stand de la Maison des Idées, stand qui est en plein montage avant l'ouverture de la convention dans quelques heures. Dès aujourd'hui,
Chris Evans (Captain America)
y passera une heure, pour une séance de dédicaces.
Clark Gregg (l'Agent Coulson)
et
Joss Whedon
(le réalisateur) viendront quant à eux samedi (un signe pour le
teaser
?).
2012 : It's time to assemble !